ColourPop Smoke Show Eyeshadow Palette - Review and Swatches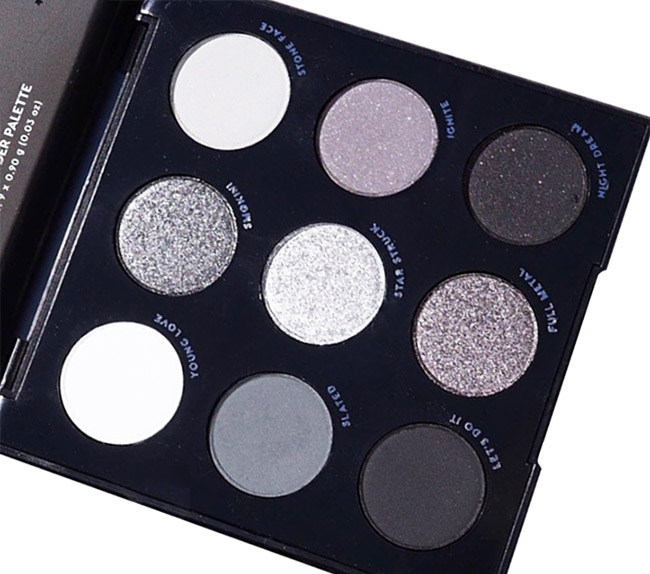 ColourPop yet again brought new addition to the color dedicated eye palette and it is a treat for the ones who love smokey eyes or wear black grey shades more often. I absolutely loved it as i know once's who always go for black smokey or charcoal eye look. I have already reviewed few early monochromatic palettes which are dedicated to Peach, Orange, Green, Purple and others are coming, mind you. For now let me introduce you to new The Smoke Show eyeshadow palette.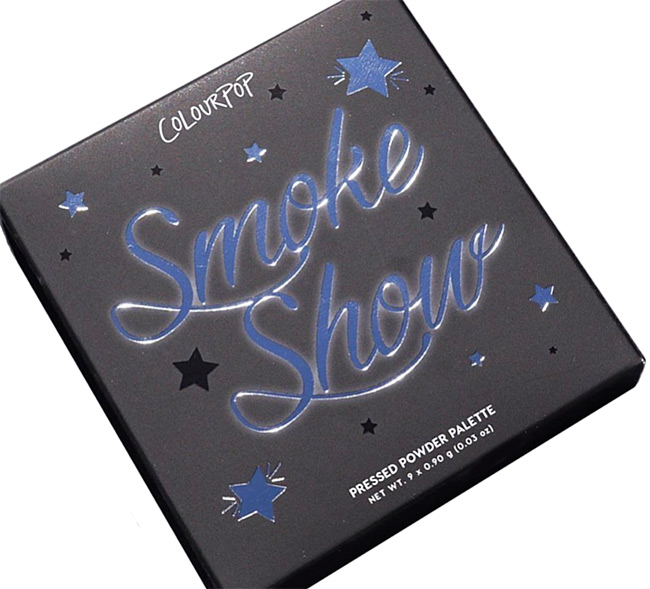 Product description
On a scale from 1 to 10, you're a SMOKE SHOW! This grayscale palette is a glam smokey eye lover's dream. With 3 glitzy metallics and 6 blendable matte eyeshadows, create the easiest smokey eyes ever.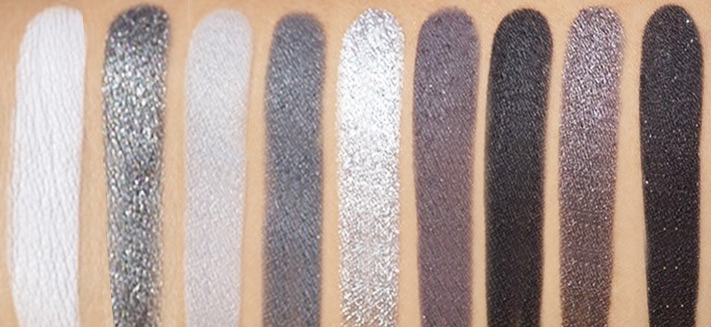 My Thoughts
The packaging is similar to other nine pan palettes in sturdy black packaging with full size mirror in it. Three rows contain 9 eyeshadows ranging from white, grey and black with matte and metallic finishes. I loved the diversity of the shades which you often don't find in smokey palettes. I can imaging my self creating dark full smokey eyes to charcoal grey eyes or just go a head with coal eyes. The silver and whites are also stunning and can be used in many looks.

Lets explore each shade separately.

Young love defined as white and it is a creamy white matte shade with absolutely amazing pigmentation and texture.
Smokin! defined as true charcoal grey with silver pinpoints and it is a dark grey shade with shimmery finish. The pigmentation and texture is very good.
Stone face defined as light grey and it is a matte cool tone light stone grey shade with very good pigmentation and soft texture.
Slated defined as charcoal grey and it is a dark pure grey shade with cool tones and matte finish. The pigmentation and texture is amazing.
Star struck defined as true silver and it is a silver metallic shade with gorgeous pigmentation and texture.
Ignite defined as blue grey with gold pearl and it is a medium purplish grey shade with gold flecks on it. The pigmentation and texture is very good.
Let's do it defined as deep black and it is a perfect and darkest black shade with matte finish. The texture and pigmentation is superb.
Full metal defined as deep gun metal and it is a purplish grey shade with metallic finish. The texture and pigmentation is very good.
Night dream defined as black with pink, gold and silver sparkles. It is dark black matte shade with flecks of glitter with very good pigmentation and texture. However i think it should be more glittery or should me black metallic shade, as it seems almost similar to let's do it.

Overall this palette have some of the amazing textured shades with very intense pigmentation. None of them is a flop and they are very easy to apply and blend. The mattes are very creamy and have very good overall pigmentation. The shimmery shades also apply beautifully even without damp brush. So if you are looking for such palette then the quality is go for you.



My Rating

4.5/5


ColourPop Smoke Show Eyeshadow Palette is priced $12
comments powered by

Disqus