ColourPop Orange you glad? Shadow Palette - Review and Swatches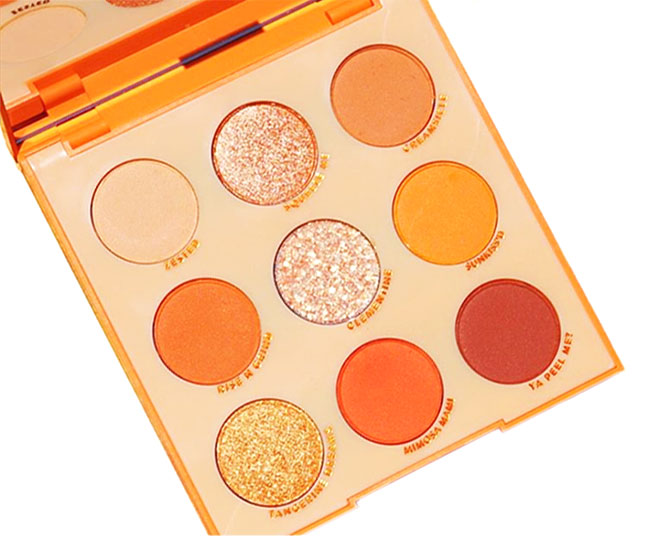 As colourpop is coming with colored them eyeshadow palettes and we have been sharing them on our blog as we are getting our hands on them. Today we are going to share our thoughts and swatches of ColourPop Orange you glad? Shadow Palette. It is great pick for the orange color lovers like me. I love wearing orange shades in every season and brights in summers and burn or dark oranges in fall are must have in my closet. Let me tell you if this palette can go solely with those all dresses.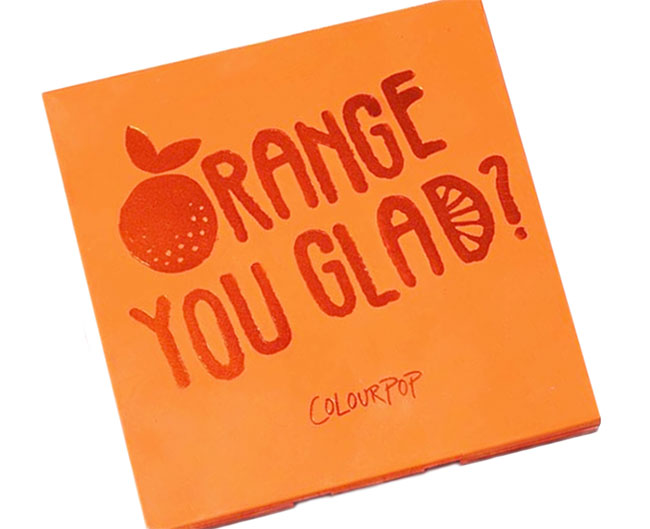 Product description

You know we had to bring the ZEST! Our new orange 9-pan palette is here and ready to deliver all the looks. Featuring all brand new shades in 6 mattes, 2 metallics, and 1 Pressed Glitter, you'll be set all summer long.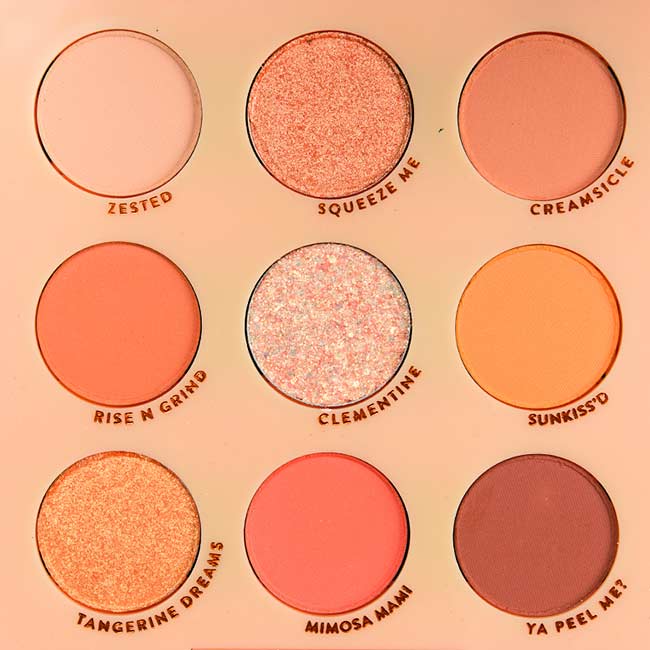 ColourPop Orange you glad? Shadow Palette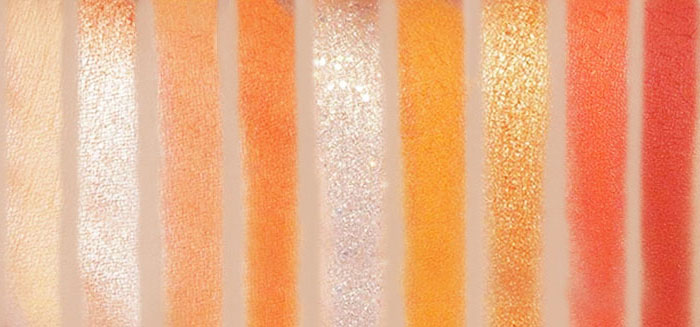 My Thoughts

This palette comes in beautiful light orange packaging with dark orange colored name written on it. The palette have handy mirror with 9 eyeshadow pans in it. These palettes are quite handy and travel friendly. The shades ranges from lightest to dark shade and have quite usable colors for everyday to glamorous look.

All the shades have quite good pigmentation with overall nice formula and following the trend, Colourpop also added one pressed glitter in it along with two metallic and 6 mattes. Lets talk about each shade separately.

Zested defined as matte pale apricot and it is warm pale peachy shade. The pigmentation and texture is good.
Squeeze Me defined as metallic yellow orange with gold flip and it is a medium orange shade with golden shimmer. The pigmentation was high with little crumbly texture
Creamsicle defined as matte peachy orange and it is a warm medium orange shade with matte finish. It is highly pigmented with nice texture.
Rise N Grind defined as matte vivid orange and it is warm bright orange with matte finish. The pigmentation and texture is good.
Clementine defined as orange glitter with a copper flip and it is very light peach and gold pressed glitter with some large and small chunks. It needs to be applied with glitter glue to keep in place.
Sunkiss'd defined as matte neon tangerine and it is bright saffron shade with matte finish. The pigmentation is very good with nice texture.
Tangerine Dreams defined as metallic mid tone red orange and it is a golden orange shimmery shade with very good pigmentation and little crumpling texture.
Mimosa Mami defined as matte bright red orange and it is a medium red orange shade with matte finish. The pigmentation is very good with little dry texture.
Ya Peel Me? defined as matte mid tone rust and it is a medium burnt orange shade with matte finish. The pigmentation and texture is very good.



Green Palette:

ColourPop Just My Luck Shadow Palette

Overall this palette have almost all warm tone shades and can be used to create many eye looks. The shade range is quite good from light to dark and with yellow, red and peach undertones. The formula of some shades however was not as impressive as their most of palettes but they are workable and none of the shade is flop.



My Rating

4/5


ColourPop Orange you glad? Shadow Palette is priced $12
comments powered by

Disqus