ColourPop Baby Got Peach Shadow Palette - Review and Swatches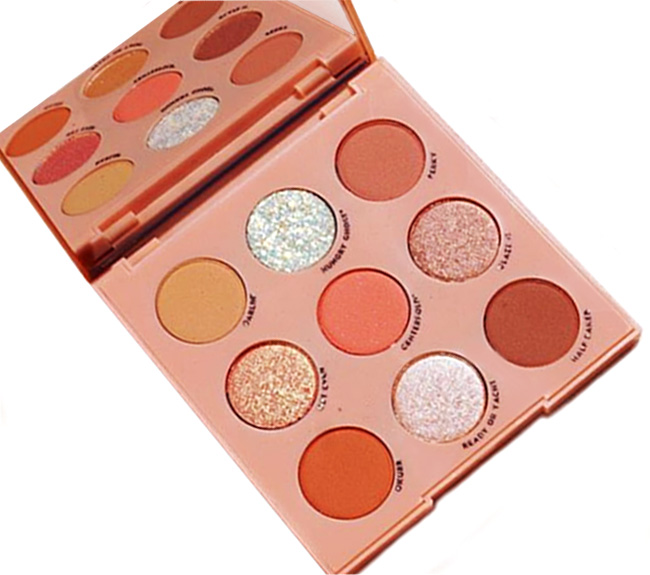 ColourPop have come up with their new eye palette dedicated to peach shade and it is called Baby Got Peach Shadow Palette. We have been sharing these monochrome palettes by ColourPop and so far have reviewed Orange you glad? , Just my luck and It's my pleasure before. These palettes are great to gift the ones who love particular color or an amazing addition to the vanity of makeup hoarders.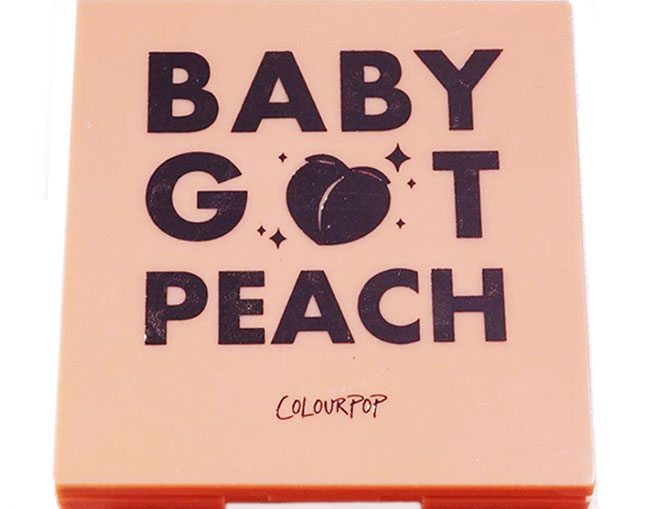 Product description

When it comes to palettes, we pretty much have it down. This pastel peach monochromatic palette is better than basic. With 9 shades and 3 different finishes, create a soft peachy look perfect for any occasion.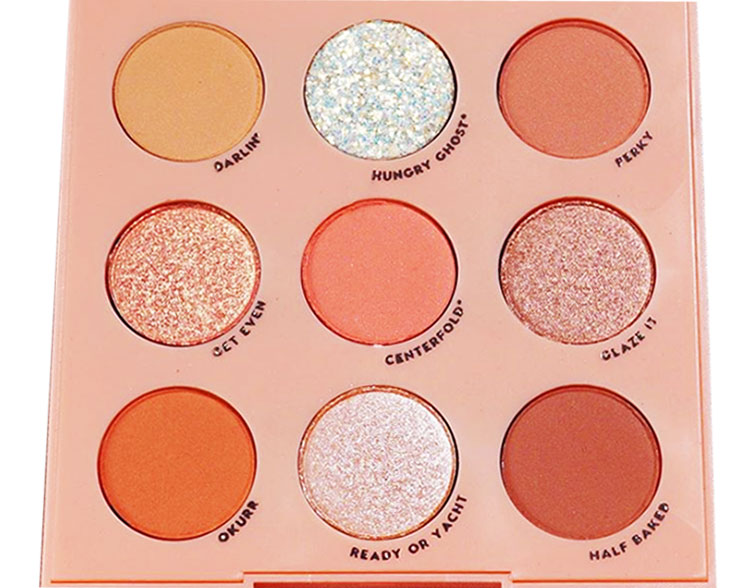 ColourPop Baby Got Peach Shadow Palette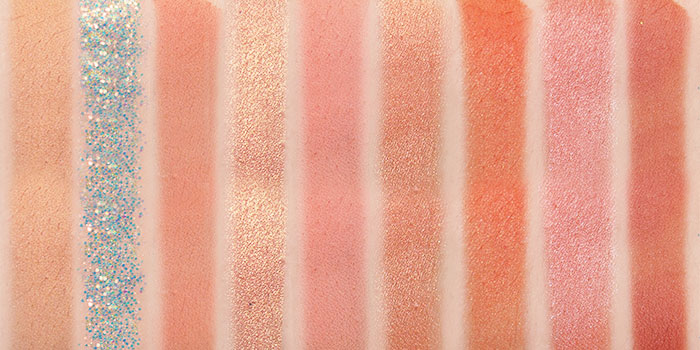 My Thoughts
This palette comes in light peach packaging with baby got peach written on top of it. The palette contains handy mirror which by the way i am loving in these palettes. It contains 9 shades from light to dark peach shades with different finishes and textures. There is one pressed glitter shade called hungry ghost which is not meant to use on immediate eye area. The pigmentation and texture of shades are quite good.

Lets explore each shade separately.

Darlin' defined as pale peachy orange and it is a warm medium dusty orange shade with matte finish. The texture and pigmentation is very good.
Hungry Ghost defined as opal with a gold duochrome shift and it is a chunky white gold glitter with slight adhesive property.
Perky defined as light pinky peach and it is a medium coral peach shade with matte finish. The pigmentation and texture is very good.
Get Even defined as vibrant peachy pink with a bright gold flip and it is a coral gold shimmery shade. The pigmentation and texture is very good.
Centerfold defined as vibrant coral and it is a medium pink coral shade with matte finish. The texture and pigmentation is very good.
Glaze It defined as midtone metallic peach with a golden sheen and it is a medium brownish peach shade with shimmery finish. The texture and pigmentation is very good.
Okurr defined as peachy terracotta and it is a bright orange shade with matte finish. The texture and pigmentation is amazing.
Ready Or Yacht defined as icy tangerine and it is a pale peach shade with shimmery finish. the texture and pigmentation is very good.
Half Baked defined as rust and it is medium burnt orange shade with matte finish. The texture and pigmentation is very good.

Overall the pigmentation and texture is very good of this palette but you might miss any dark shade for depth or pale shade to use as base or transition color. However it is pretty good option to create a soft peachy or coral look with it and like current trend one or two shades are enough to create an attractive look.



My Rating





4.5/5


ColourPop Baby Got Peach Shadow Palette is priced $12
comments powered by

Disqus