Huda Beauty is celebrated for its innovative and trendsetting beauty products, and the Cheeky Tint is no exception. This lightweight and buildable cheek tint promises a natural flush of color that enhances the complexion with a radiant, dewy finish. In this review, we'll explore the features, performance, and overall impression of the Huda Beauty Cheeky Tint.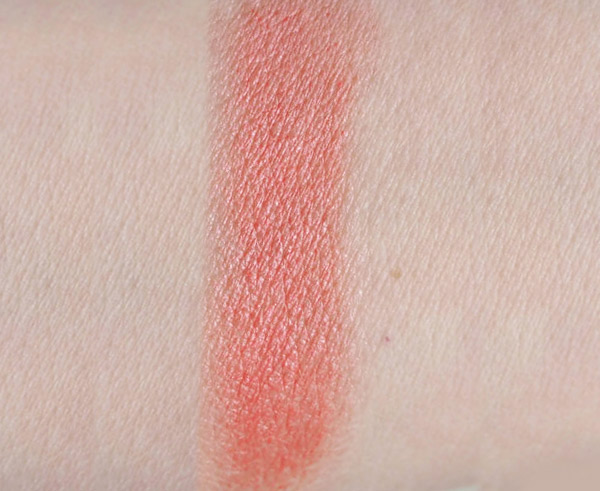 The Cheeky Tint comes in a sleek, compact tube with a twist-up applicator. The packaging is travel-friendly and allows for easy, mess-free application. The tube also showcases the shade of the tint, making it convenient to identify in your makeup collection.
Huda Beauty offers a range of beautiful shades to cater to various skin tones and preferences. From soft pinks to peachy corals and warm bronzes, the Cheeky Tint collection boasts versatile colors that can complement any makeup look. The shade i have is Coral Cutie which is beautiful coral shade which gives beautiful pinky coral flush to cheeks.
It has a lightweight, gel-like texture that glides smoothly over the skin. The formula blends effortlessly, allowing for seamless application. It can be applied directly from the tube or blended with fingers for a natural finish.
The pigmentation is buildable, enabling you to control the intensity of the color. Whether you prefer a subtle hint of flush or a more vibrant hue, this tint accommodates both preferences without appearing heavy or cakey.
The Cheeky Tint provides a beautiful dewy finish, creating a healthy, youthful glow on the cheeks. The formula is long-lasting, ensuring that the color stays fresh and vibrant throughout the day without fading.
Aside from its use as a cheek tint, this product is multi-functional and can be used as a lip tint or even on the eyes for a monochromatic makeup look, adding versatility to your makeup routine.
The Cheeky Tint is formulated without parabens, sulfates, and phthalates, making it a suitable option for sensitive skin or those who prefer clean beauty products.
The Huda Beauty Cheeky Tint is a delightful addition to any makeup lover's collection. Its lightweight and buildable formula, coupled with an array of flattering shades, make it a go-to product for achieving a natural and radiant flush of color on the cheeks. Whether you're aiming for a subtle everyday glow or a more vibrant pop of color, the Cheeky Tint delivers in both performance and longevity. With its user-friendly packaging and multi-functional nature, this tint is a must-have for creating a fresh and dewy complexion effortlessly.
Huda Beauty Cheeky Tint in Coral Cutie
is Priced $25