Carmex Classic Lip Balm Tube in Original Review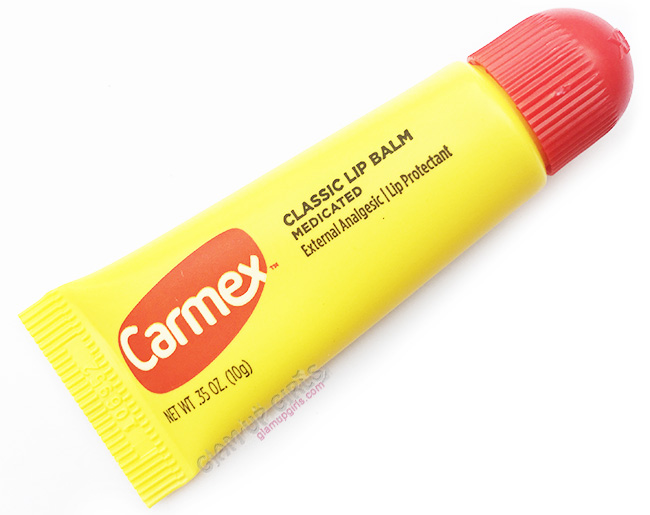 When you got dry lips, in winters nothing worked to moisten them for longer then an hour or two. Over the years i have tried many lip balms and ever shared my favorite 5 lip balms. However i do pick the new ones to know if they are better then the ones i am trying. I had hared a lot of good things with some bad things about Carmex lip balm and decided to finally try it. Let me tell you how it turned out for me.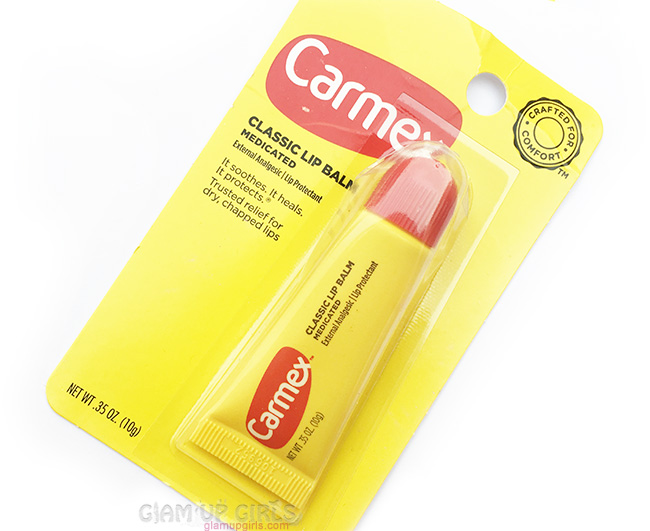 Product description

Brand claims that this medicated lip balm soothes and protect dry, chapped lips while providing long-lasting protective barrier to help healing.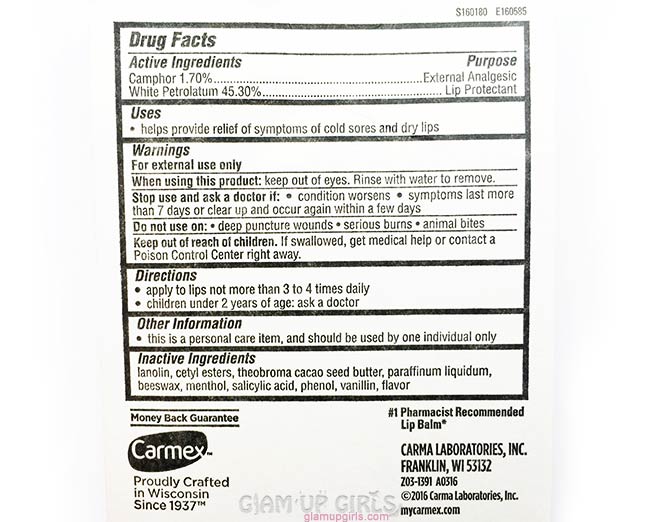 CARMEX Classic Lip Balm Tube - Original

My Thoughts
This balm comes in different packaging and flavors but decided to pick the original formula with squeezable tube which makes it easy to apply the product. It comes in bright yellow plastic tube with red cap. To dispense out the balm there is small hole which helps to control the amount of product you want. The balm it self have thick transparent formula like Vaseline and have strong camphor like medicated smell to it. The application and feel is also similar to Vaseline lip balms.

You need very little amount of it to coat your lips which is good thing as the tube looks small. I don't rub the tube on lips and instead squeeze out a little amount and spread it with fingers. This way the tube stays clean and i spread it evenly with my fingers. After application, you will instantly feel the strong tingling sensation on lips. Some might don't like it but i love the lip balms with this trait but this one has little stronger feel which lasts for quite long compare to other ones.

I have noticed that it instantly sooth the drying chapped lips and the hydration lasts for more then 3 to 4 hours which quite good as i didn't need to apply it again and again. I have also noticed that it slightly improves the discoloration of lips as well. It doesn't make your lips look too oily or greasy instead it feels like thin layer. This makes it perfect to wear beneath other lip makeup. The plus point of its tingling sensation is that it makes look your lips little plump then usual.

Overall i really loved this balm. It heals dry, chapped lips, stays longer and makes lips little plump. However if you are allergic to camphor, don't like tingling sensation or the smell is too strong for you, you might want to skip it.

In Favor

Nice packaging
Good texture
Non greasy and light weight
Heals dry/chapped lips in one use
Last longer the other lip balms
Have tingling sensation
Not in Favor
You are allergic to camphor
you don't like its smell
You don't like tingling sensation
My Rating
4.5/5


Carmex Classic Lip Balm Tube Original is priced $2.50
comments powered by

Disqus