Feet are the most neglected part of the body which in fact needed most care. I have very dry skin and can not ignore my feet, i think if i let them chapped once there will be a lot of pain and it will be too hard to cure them soon so i believe in the quote that prevention is better then cure. I have never tried any lotion for feet specifically and have always used Vaseline or any other hand lotion at night and wash them in morning because in day time it will catch more dust and make hard to walk in slippers. When i saw this cute foot lotion i thought to give it a try to see how it will turn out for me.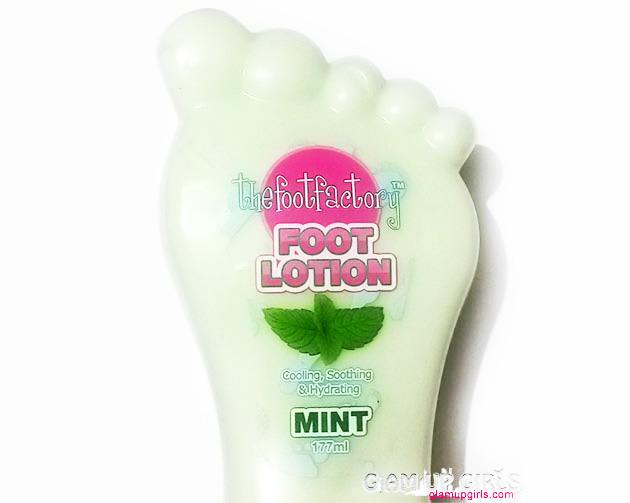 Product description
Described as mint foot lotion which is cooling and soothing while moisturizing to your dry and tired feet.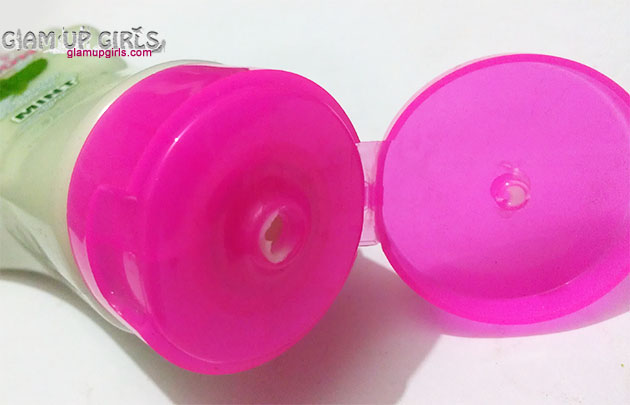 Thefootfactory Foot Lotion in Mint - Review

My Thoughts
Starting from the packing it is foot shaped transparent plastic bottle with fuchsia color cap well i find this bottle little funny and cute. The lotion is not exactly in the form of lotion but a thick cream which is smooth textured and spread very easily. This lotion is light green colored and have light minty fragrance.
As product mentions it to be mint lotion, you will instantly feel the cooling effect of mint which do not bother at all in fact i agree to the fact that it relaxes the tired feet. Mostly the mint products tend to make feel little tingly but this however does not much feel like that but still gives the cool minty feel. As it is thick cream you might think that you need more product for one foot to hydrate and spread but this is not the case, little portion like slightly more then pea size is needed for one foot.
The best thing is that this lotion fully absorbs into the skin as you massage it and there will be no slippery or sticky feel and still leaving them hydrated. I really loved this fact as you can wear this lotion any time whether day or night and there will be not sticky or slippery feel. As it fully absorb in the skin it can be used with fancy shoes for any event and you do not have to fear that they will be ruined because of greasy feet.
Overall this lotion is very good to sooth and hydrate your feet without making them greasy and gives very cooling and minty feel. It is great product for such reasonable price.
In Favor
Gives cooling minty feel
Hydrating
Non greasy
Soothing and relaxing
Budget friendly
Not in Favor
My Rating
4.5/5
Thefootfactory Foot Lotion in Mint is priced
PKR250