W7 Naughty Nine Eyeshadow Collection in Mid Summer Nights - Review and Swatches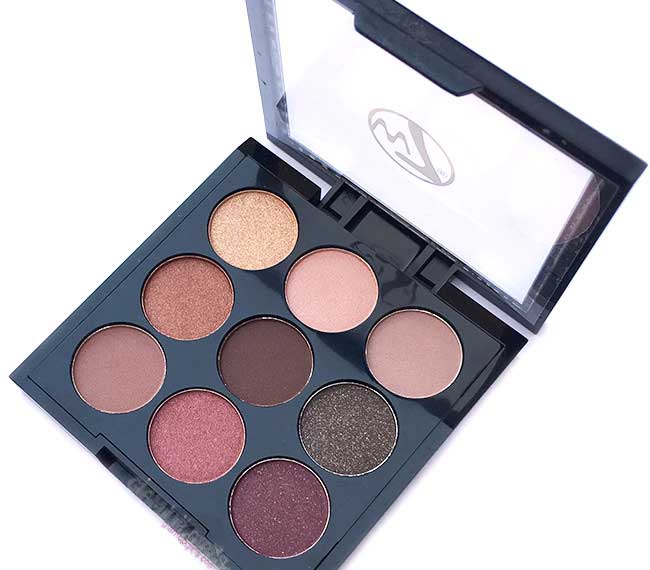 W7 is a quite budget friendly brand with wide range of good quality products. They mostly produce products which are dupe for high end brands like Makeup Revolution. I had tried their few products before but never reviewed any. Recently i spotted their naughty nine eyeshadow range which is dupe for MAC eye shadow palettes. I have picked one is Mid Summer Nights which is MAC dupe for Burgundy Times. The shades are almost identical as well as packaging of both palettes. Let me tell you if the quality of W7 palette is worth trying or not.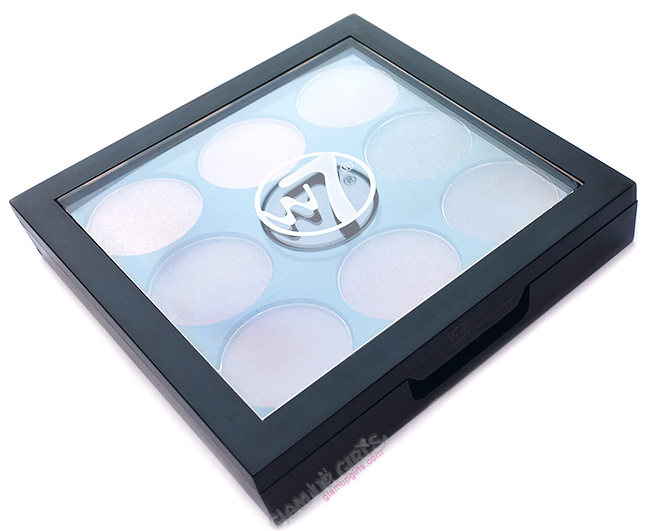 Product description

The Naughty Nine eyeshadow collection features four palettes that contain a variety of textures from matte to shimmer. Each palette features nine shades of fascinating colors. The small, strong packaging makes it easy to take with you everywhere.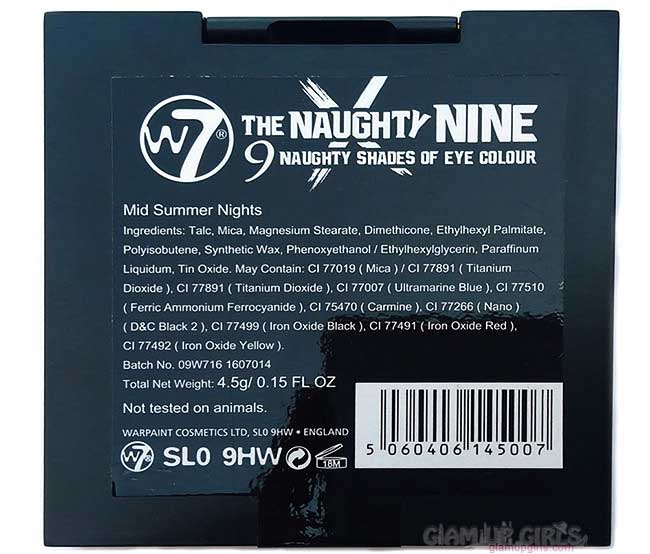 W7 Naughty Nine Eyeshadow Collection in Mid Summer Nights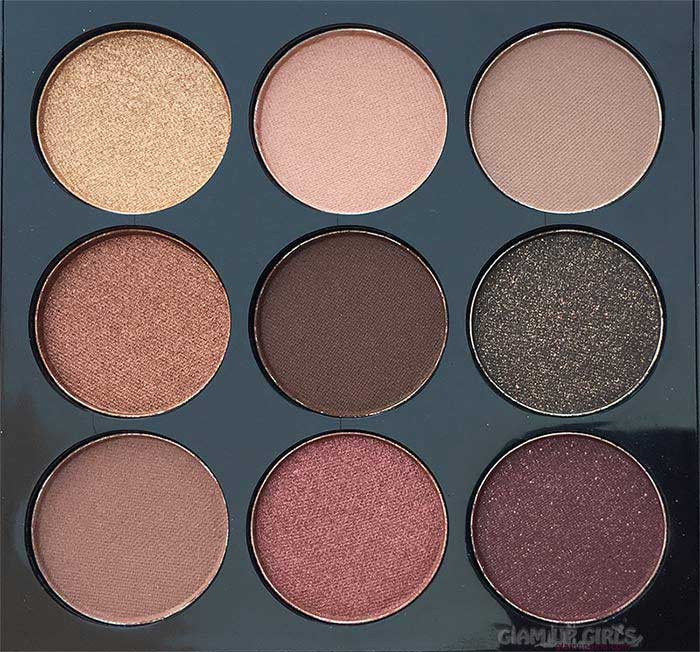 W7 The Naughty Nine Eyeshadow Collection in Mid Summer Nights

My Thoughts
First of all i loved the packaging which is black plastic compact size with transparent lid. The packaging is quite sturdy and travel friendly. It contains nine eyeshadows and they fall into pink nudes with few dark shades for depth. The shade range is perfect to follow current trends for every day neutral look to bit glamorous look. This palette have three shimmery shade, one glitter and rest pure mattes.

They have other three palettes in this range where one have blue tones, one purple tones and one have brown nudes. This palette have the most beautiful shades in my opinion. Lets discuss these shades separately from top row, left to right.

First shade is a golden shade with slight peach tone and have shimmery finish. The pigmentation is very good with good texture.
Second shade is mauve pink shade with matte finish. The pigmentation is very good but have little powdery texture.
Third is a medium mauve brown shade with matte finish. It's pigmentation is great as well with little powdery texture.
Fourth is a beautiful bronze shade with red hues. It is a shimmery shade with very good pigmentation and texture.
Fifth is a dark brown matte shade with slight red hues. This shade have very intense pigmentation and good texture.
Sixth shade is medium black shade with golden glitter. The texture and pigmentation of this shade is very good.
Seventh is a dark mauve brown shade with matte finish. The pigmentation is very good but have little powdery texture.
Eight shade is lovely medium rosy pink shade with shimmery finish. The pigmentation and texture is very good.
Ninth is dark burgundy shade with little shimmer. The pigmentation and texture is very good.

The pigmentation of all shades is amazing including matte shades which in even some expensive brands failed to impress. The texture is however little powdery of some matte shades but not too alarming as they are easy to pick and blend but have little fallout. The collection of shades is really great and i see my self reach for it on regular basis and as it is travel friendly, it is easy to carry around.

Overall i loved this palette for its shade collection, good packaging, pigmentation and even texture for its price. I would highly recommend it to ones who are looking for good, budget friendly palette for both every day and glamorous looks.

W7 The Naughty Nine Eyeshadow Collection in Mid Summer Nights is priced $5.99
comments powered by

Disqus