Liquid eye shadows are perfect to get intense pigmentation with one swipe specially the ones with metal finish. In my haul from ColourPop i have picked two shadows from supernova range during their amazing sales. They have only introduced 8 shades yet which falls in brown, bronze and gold category with only one different teal shade. Let me tell you in detail how they turned out.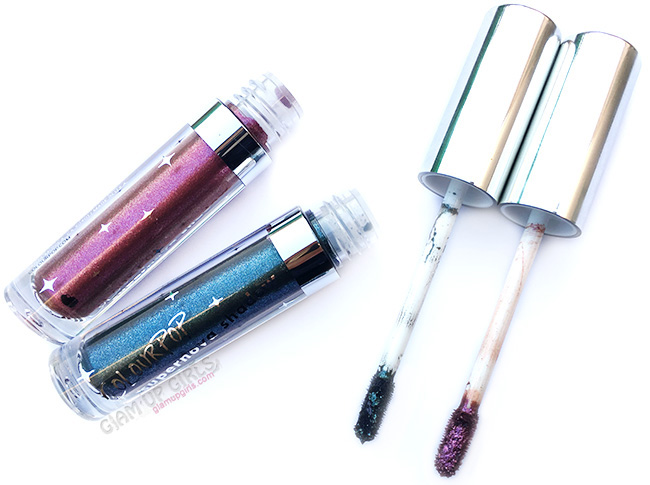 Product description
Brand claims that these shadows have metallic base which are long lasting and can be used in variety of ways.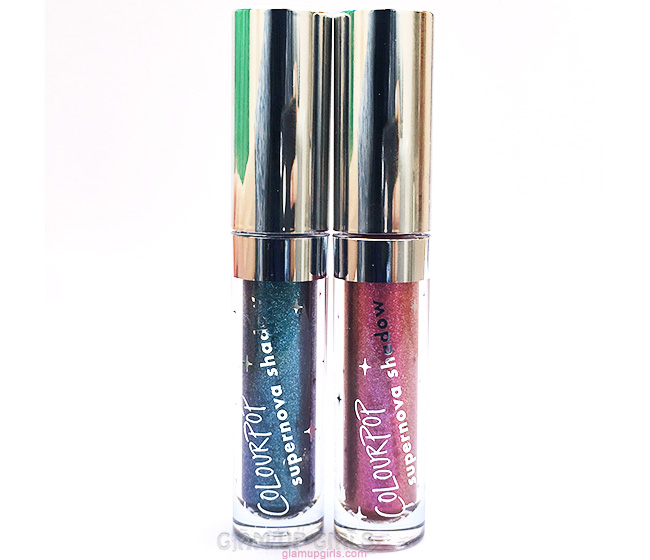 ColourPop Supernova Shadow in Mothership and Moon Lit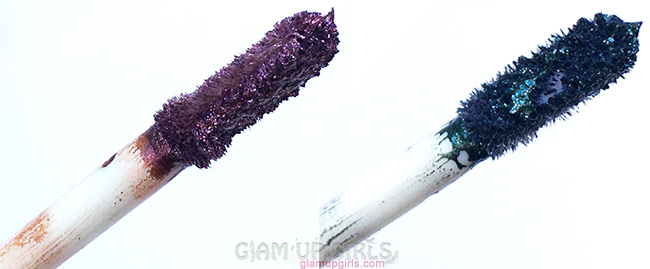 ColourPop Supernova Shadow in Moon Lit and Mothership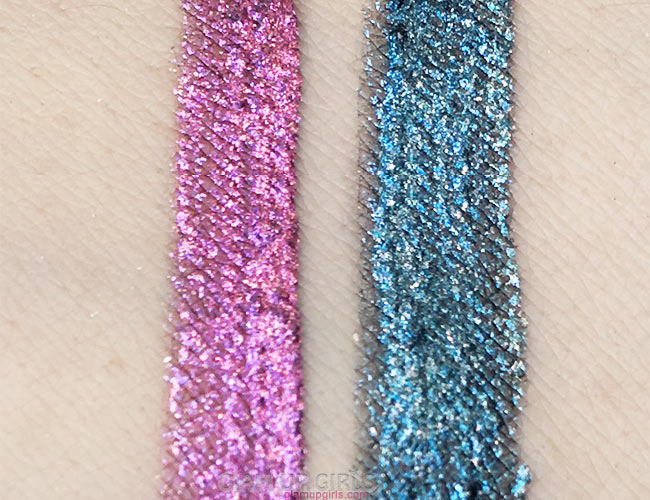 Swatches of ColourPop Supernova Shadow in Moon Lit and Mothership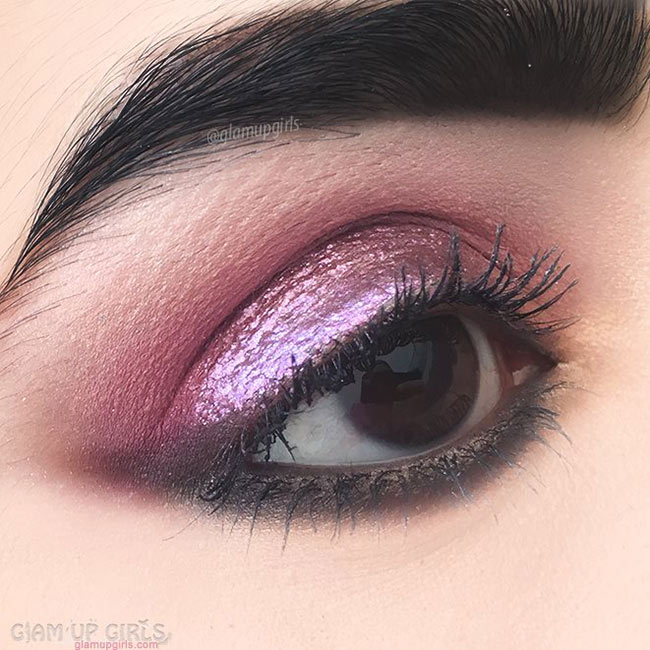 My Thoughts
These shadows comes in plastic tube with silver cap which have attached doe foot applicator. The applicator is not very ideal to apply or blend the product. It is better to spread with this applicator and then blend with finger or any other brush. The texture of these shadows is creamy which is not very thick or runny. The pigmentation of both shades is intense and in one swipe you get fully opaque color.
Moon Lit is defined as vibrant purple with pink, turquoise, and violet glitter. It is a warm tone, medium bright purple with lot of pink and violet glitter. It has metallic finish and you can wear it as thick layer or blend out in sheer color.
Mothership is defined as blackened teal with silver glitter. This glittery dark teal shade have black base and silver and green glitter. It has also metallic finish which looks beautiful as thick layer or sheered out.
I have found the best way is to dot them on eyes and spread with finger to blend properly as with applicator you cannot get even application. They completely dries on skin once blended and will not smear easily. On top of other powder eye shadows, this product works great and gives you intense look. You can blend with brush, when it is still wet, to get sheer coverage or simply pat for thick layer. Once it is dried down, you can not blend further or it will start flaking.
These shadows give you enough time to blend before they dries. It is recommended to use them as base or on top of other shadow but in my opinion they doesn't work well as base. If you try to apply other product on top of this shadow with brush, it will start flaking. So it is best to use them on top of other eyeshadow or as standalone shade. You can also use it as eyeliner with thin eyeliner brush. The best brush for eyeliner is
Sigma Beauty E10
for precise line. The lasting power is good for sheered out look which is more then 6 hours, however the thick application or as eyeliner, it starts flaking more quickly.
Overall these shades have great pigmentation and nice formula which is easy to apply and blend. However you need little experience to make it work better for you. The lasting power is good but thick layer can start flaking early.
In Favor
Intense pigmentation
Nice texture
Blends easily
Dries completely
Doesn't smear or budge easily
Long lasting
Not in Favor
Applicator is not ideal
Thick layer or as eyeliner will start flaking quickly
Doesn't work as base eyeshadow
My Rating

3/5
ColourPop Supernova Shadow is priced $7 each