Huda beauty
power bullet matte lipstick are quite a talk everywhere, not just because of its quality but also beautiful packaging. They consist of 3 collection which include icon which have striking summer essentials, rose collection have neutral and rose shades while the throwback collection have warm and cool tone pinks and browns. Today i am talking about two icon shades called Bachelorette and Promotion day. So lets find out how good are they?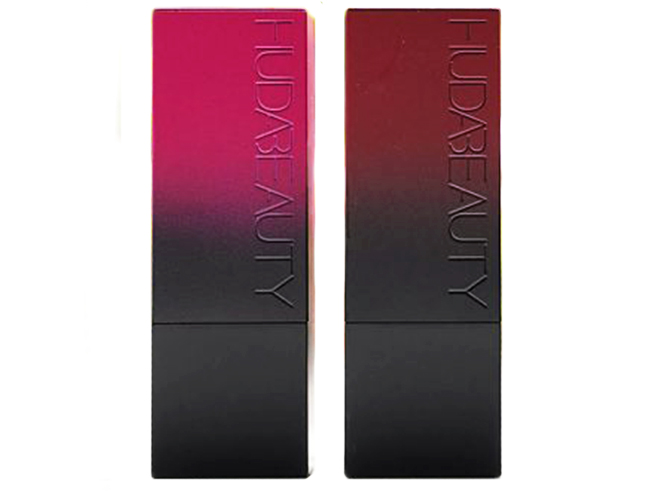 Product description
Brand claims that these power bullets are highly-pigmented which delivers unparalleled color payoff in a silky-smooth, plush-matte formula.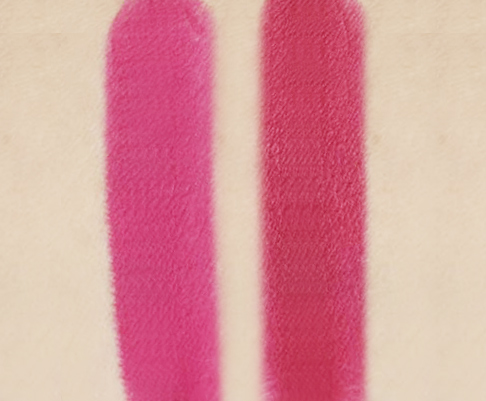 My Thoughts
The packaging is beautiful and is squared bullet instead of usual round lipstick bullet. It can feel little strange holding it unless you are not used to such packaging. The gradient color of bullet starts from the black at bottom and changes into the shade of lipstick. It is quite a attractive and useful as you can pick the shade easily from your vanity.

The formula is very soft and smooth and lipsticks glide on very easily without tugging. No doubt they have silky texture on lips, despite being matte. Talking about matte finish, interestingly these lipsticks are not drying at all which we expect from matte formula. They are not hard matte but have soft texture and feels in them which doesn't enhance lip lines and feels light weight throughout the day.

Yes, they are very long lasting and stay put for more the 6 hours. The fading is also not really bad and it doesn't flake and leaves the tint behind to get you on for more hours. the pigmentation is very intense and in one swipe you can see the full coverage. The shades i have shared is bachelorette which is a cool tone medium magenta pink shade. the dark one is called promotion day which is dark cool tone berry red shade is being compared to MAC ruby woo. It is a perfect fierce red if you are looking for one to stand out.


Overall these lipsticks are no doubt one of the bests with amazing soft formula which glides beautifully, gives matte finish and stay very very long without drying your lips or feathering. I highly recommend them, if you want a good lipstick with such qualities.
HUDA Beauty Power Bullet Matte Lipstick
is priced $25