I used to love lip pencils more then lipsticks when i started doing makeup. They can be perfectly paired with any lipstick or lip gloss and a good shade and texture can be wore alone. I still love lip pencils and always prefer to use them before applying any lip color. Creating a boundary with lip pencil and then applying lip color will not only make your lip swatch more neat and perfect but also make it look long lasting. I bought retractable water proof lip and eye liner in my haul from beauty joint which was very affordable. How it turned out for me lets find out in detail.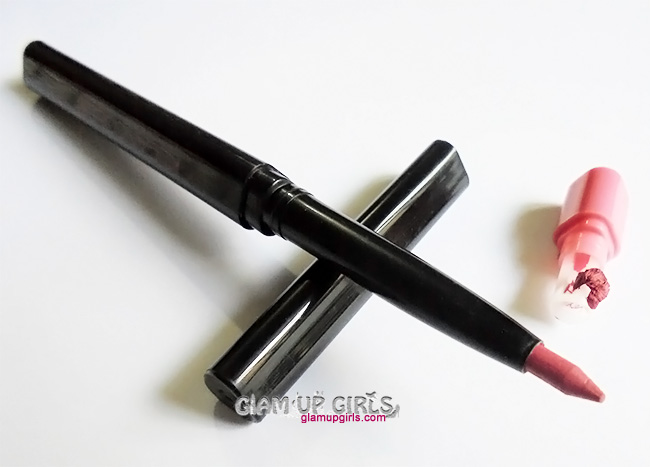 Product description
This lip and eyeliner have smooth texture which glides easily and stays very long.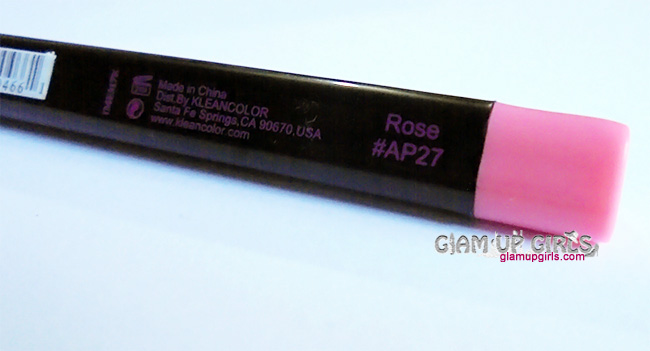 Kleancolor Retractable Waterproof Lip and Eye Liner in Rose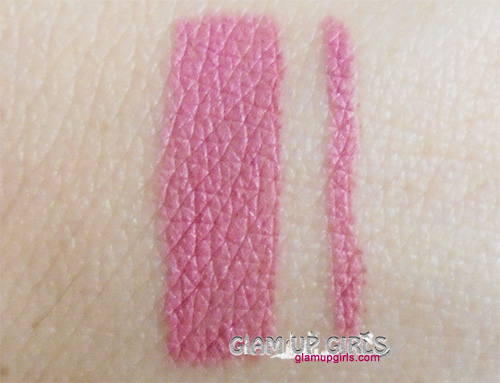 Kleancolor Retractable Waterproof Lip and Eye Liner in Rose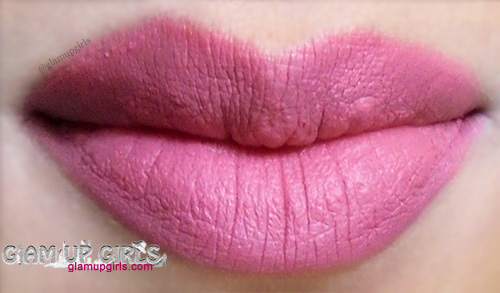 My Thoughts
This pencil comes in slim black triangular plastic packaging. It has bottom of same color as pencil shade which can be separated and used to sharpen the pencil. The round part of pencil is rotatable which twist up the pencil upwards and downwards. This packaging looks cute and sturdy and the caps fits with click making it travel friendly. The texture is creamy and not hard like some cheap pencils. It glides smoothly like any creamy lipstick providing very good color. The pigmentation is amazing and with single swipe you get good color payoff.
The shade i got is Rose which is light mauve pink, a perfect shade for your no makeup makeup look. It does not feel heavy on lips and becomes part of lips without creating any creamy or sticky layer. As it has slim tip you might find it difficult to apply on lips, it is like coloring an image on canvas with pencil but if you are used to of lip pencils it will not be that hard. The only thing you have to be care full is retractable pencils have tendency to break quickly if you are not very care full. Do not twist up too much and apply with only small tip of pencil to avoid breakage. The texture of this pencil is really good it is smooth to apply, provides matte finish but it is not drying at all.
I am impressed with the lasting power of this pencil as well. Once applied it stays more then 4 hours which is good for such budget friendlily product. While fading it doesn't flake but fades evenly which is almost unnoticeable. It doesn't dry my lips after fading but make sure to scrub the lips before application to get even application.
Overall this pencil is gem in such reasonable price, It has soft texture, applies smoothly provide matte finish without drying out the lips.
In Favor
Soft creamy texture
Provides matte finish
Long lasting
Waterproof unless you rub vigorously
Nice packaging
Comes with own sharpener
Travel friendly
Budget friendly
Not in Favor
You find pencils hard to apply
Creamy texture makes it prone to break
My Rating
4.5/5
Kleancolor Retractable Waterproof Lip and Eye Liner
in Rose is priced
$1.74