De La Cruz Sulfur Ointment 10% - Best Acne Medication - Review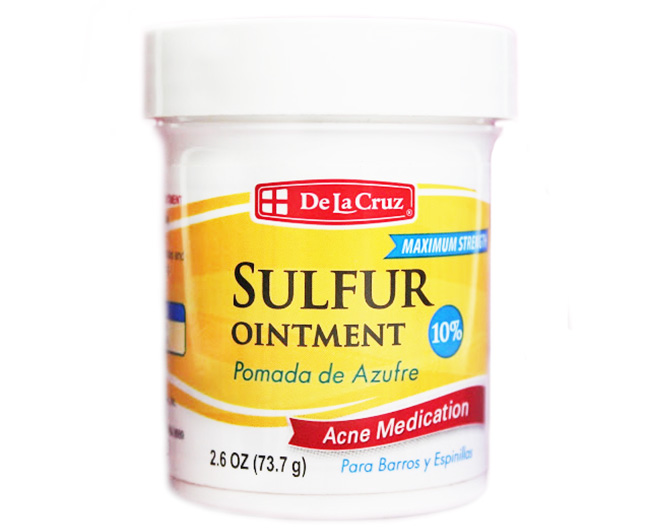 If you are suffering from acne whether it is hormonal, cystic or from any medication, you know the pain and struggle you have to go through. We will try all the things which comes in our way as suggestions and prescriptions but sometime it is impossible to get rid of that painful bumps. There are alot of over the counter medication, you can try which your dermatologist suggest or simply they are effective for others. Have you tries the sulfur ointment for treating the acne? If not then, today i am going to tell you about this ingredient called sulfur which can help you provide relief from breakouts but also treat them quickly.


Product description
This sulfur ointment is by De La Cruz formulated for maximum strength acne treatment. It works by penetrating deeply and clearing pores from blackheads and pimples. In fact it can keep the pimples and blackheads from forming which have not emerged yet.
It doesn't contain fragrance, parabens or artificial colors and is non-comedogenic and allergy tested.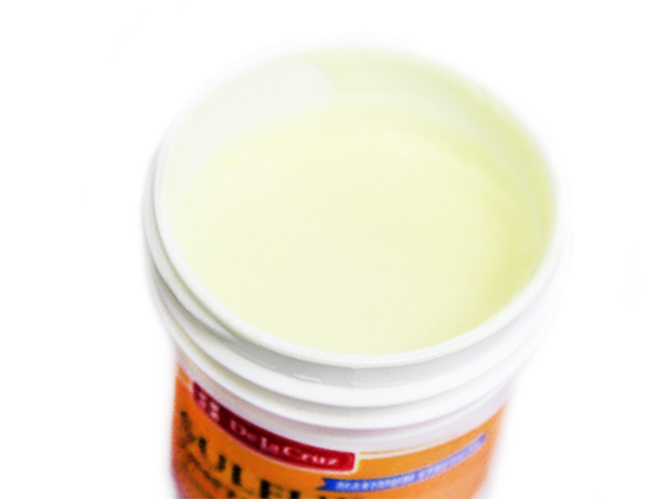 My Thoughts
This ointment comes in a jar and have yellow color formula with strong not very pleasant smell which is understandable as it contains 10% sulfur. The texture of product is thick like petroleum jelly but it is not moisturizing and very drying. It is better to apply it only on pimples or blemishes as the skin might peel after use.

How to use sulfur ointment to treat acne
Before application cleanse the skin thoroughly with gentle cleanser or face wash.
Apply the thin layer of product on acne bumps and pimples.
Leave it for 10 minutes and then remove with water.

As it is drying, so if you have sensitive skin, it is better to apply once in a day and gradually increase to 2 to 3 times a day or as needed. Try not too apply the other areas of skin as they can get dry or flaky. Also it is better to not apply near eye area which is too sensitive. It doesn't cause any burning or itching after use. Most reviews suggest, you can apply it for whole night but 10 minutes are suggested which are enough in my opinion.

It is very effective in reducing inflammation and redness from the pimples and in just once use you can feel the difference. The small bumps are even gone in one day but larger ones might take couple of days. It is also very effective for the pimples which are not surfaced yet. When ever you feel that bump is going to emerge, apply this ointment and it will not let it grow or the pimple will be smaller. It is quite good for the ones who cannot help squeezing there pimples and removing the black/white heads from them which is very unhygienic.

This ointment will clear the pores by removing all the impurities including black/white head from pimples and let the skin breath properly which help in clearing any sort of acne including, fungal, hormonal or occasional. You can also find some expensive sulfur containing products like Thomas Peter Roth Sulfur Masque which also claims to treat acne, however this ointment is as effective as the expensive ones.

Overall if you are one who get any sort of pimples, this ointment is lifesaver for you without any side effect aside making skin little dry. The best method is use it a spot treatment and leave for 10 to 15 minutes. It clears all the gunk from pimples and clear the pores not only after the bump have emerged but even before.

De La Cruz Sulfur Ointment 10% Acne Medication Ointment is priced $8 on Walmart and $5.7 on iHerb
comments powered by

Disqus