The one thing that i always thought was an extra in makeup was Makeup setting spray until i tried it for the first time few months ago. I bet you have seen those days when you think you did your makeup perfect until you step outside from indoor lights and everything seems to be changed into cakey and powdery look. So instead of touching and fixing it more, makeup mist can save your day. Today i am going to share my thoughts on e.l.f. Studio Makeup Mist and Set, so lets see what else it has to offer.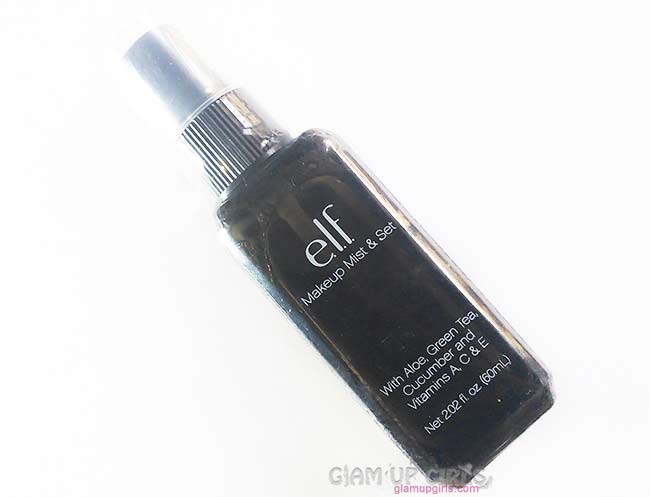 Product description
Brand describes that this mist moisturizes and soothes the skin.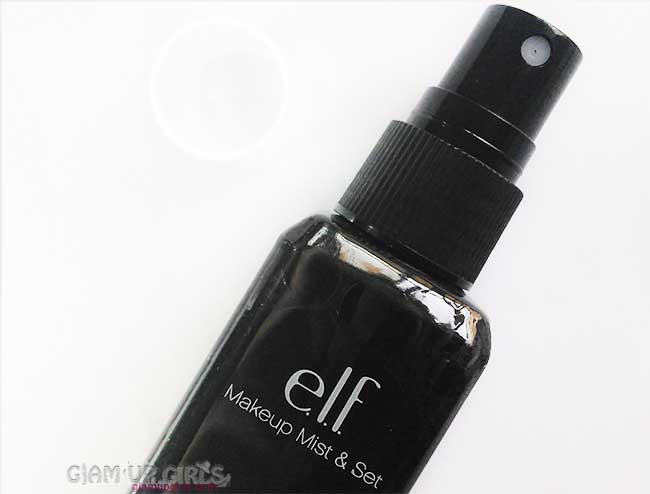 My Thoughts
A light weight dark color plastic bottle contains colorless liquid which comes with pump and securing cap. The liquid is colorless so it doesn't leave any stain or residue behind. It has no scent as well. The pump is bit hard to press and control the product so you need some time to get used to it.
As i have very dry skin i mostly end up having powdery look after using any pressing powder which is unavoidable in summers. After doing my makeup i spray this mist on my face from a bit distance. After spraying all over my face, it becomes wet at first but do not worry it doesn't wash off the makeup. It takes little time to dry until you have to bear with it but once it dries it feels very natural and comfortable. It is not greasy at all and dries on skin like water. After it is set you can notice visible difference in your look. The powdery and cakey look disappears and your makeup looks more natural and similar at indoor and outdoor lights.
I have noticed that it does add a little bit extra time in makeup lasting power however it is not extraordinary but as long it lasts it does look more fresh and settled then without this spray. In summers when we prefer matte foundations this spray gives a perfect dewy finish which looks more natural then a flat finish.
Overall this spray is must if you want to avoid powdery or cakey look and get dewy finish while using matte foundations and pressed powders.
In Favor
To avoid powdery or cakey look
Gives natural finish
Add little dewiness to makeup look
Make makeup look fresh for longer
Once dries feels comfortable
No odor or color
Not in Favor
Pump is bit hard to control
You feel uncomfortable with wet face
Doesn't make makeup lasts extraordinarily
My Rating
4.5/5
e.l.f. Studio Makeup Mist and Set
is priced
PKR650