The Face Shop Rice Water Light Cleansing Oil - Korean Beauty Product Review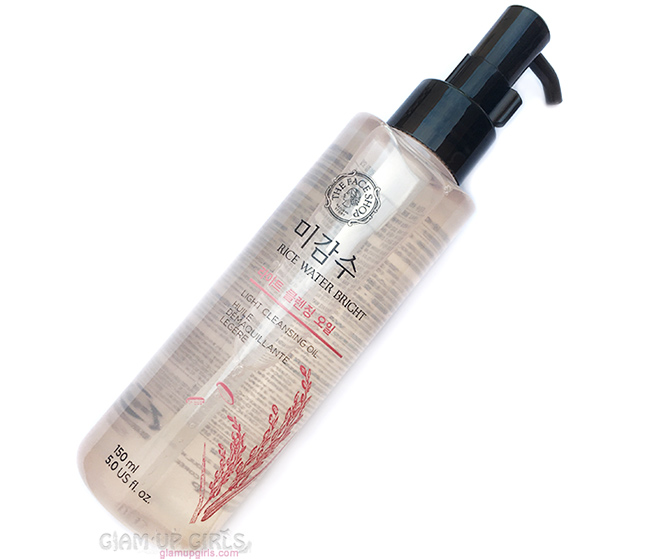 Cleansing oils are quite famous for removing makeup and deep cleansing. Many brands have their own version and if you are a person to not run away from DIY, you can make your own cleansing oil for skin care and removing makeup. The idea of cleansing oil is to clean your skin form impurities without stripping your skin's natural moisture and without harsh chemicals which can leave skin dull and dry. Today i am going to share my thought on most famous Korean product, The Face Shop Rice water light cleansing oil.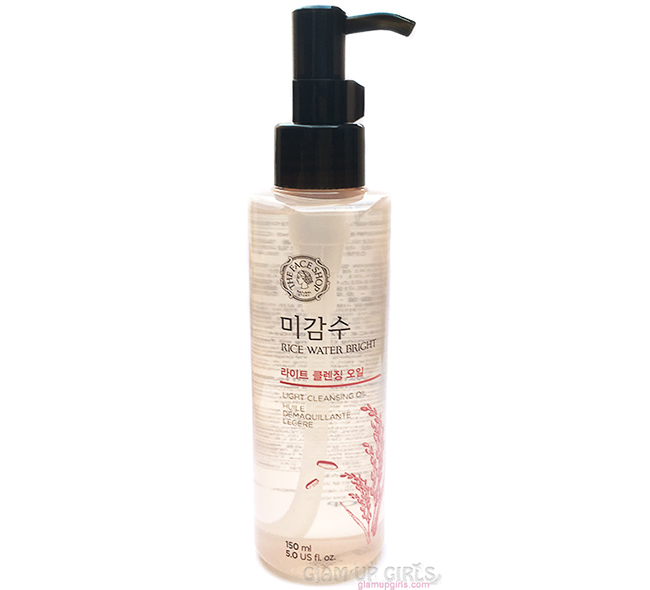 Product description

Rice water cleanser gently cleanses your face and removes makeup and impurities, leaving skin fresh, clean and soft. A brightening and cleansing oil that leaves skin fresh and clear. It has water texture and removes dead skin cells and heavy makeup thoroughly. Infused with rice bran and jojoba oil, this is a brightening, deep cleansing oil that also refreshes your skin. No mineral oil added.

How to Use:
Pump an appropriate amount of the oil on moist palms and gently spread over face. Massage lightly until heavy makeup melts.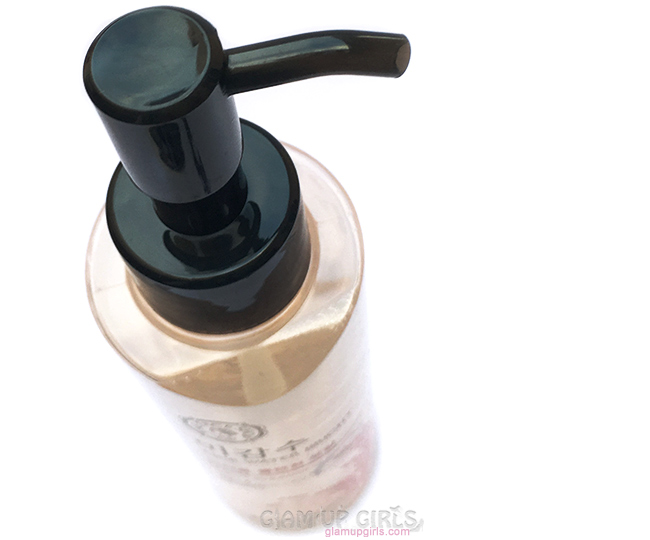 My Thoughts

This cleansing oil comes in 150 ml light peach color plastic bottle with pump dispenser. The product usage can be seen from bottle which is quite sturdy and can be used in travel if the pump lock is in place which i always put back after each use so the pump is not pressed by mistake. It is oil but the texture is not very oily and feels very light weight almost like water which is as they claimed. It also have thick version if you prefer more oily texture but this one is most famous and praised for all skin type. It smell wonderful and the scent is not strong or bothering.

To use it, i pump a little amount in palm and massage lightly on whole face. The makeup start melting instantly and you do not have to use strong hands. It melts matte liquid lipsticks easily as well. It is also safe to remove eyeliner and water proof mascara, so you do not have to use separate cleansers for face and eyes. Once all the makeup is melted, wipe it with wash cloth or makeup eraser towel. You can opt for directly washing before wiping the melted makeup but it will be little hard to clean properly.

You can go for double cleansing and wash afterwards with foam cleanser to remove any oily residues. However considering it is light oil, i have not noticed much oily remains. In fact on my lazy days i just wiped out the makeup with this oil and left as it is. It did not break me out and nor was irritating instead it does moisturize and leaves the skin clean, smooth and little brightening.

Comparing it to cleansing balms like Banila. Co clean it zero or Heimish all clean balm, this oil is more light weight, easy to use and hygienic. The results are same but considering it is light oil and balms being little thick, oily and combination skins will love it more. Overall i love to use it and the amount for price is quite good and i think it will last very long, considering you need little amount for each use.

In Favor

Nice packaging
Smells really good
Very light weight texture
Removes makeup efficiently
Removes water proof makeup and liquid lipsticks
Little amount is needed
Suitable for all skin including dry and oily
Improves skin texture
Not in Favor
My Rating
4.5/5



The Face Shop Rice Water Bright Light Cleansing Oil is currently priced $10.44 at yesstyle.com/thefaceshop-rice-water-cleansing-oil
comments powered by

Disqus