Today i am sharing one more mask from
Freeman
range which of i am very fond of using and collecting though i have recently come to love the
Pixi glow mud mask
. The one which i picked today to review is called Freeman Rejuvenating Cucumber + Pink Salt Clay Mask. Quite attractive name with amazing ingredients like cucumber and pink salt, how lucky we Pakistanis are to have pink salt at our hands available so easily and cheaply. Well, lets talk about this mask, if it was worth buying or not.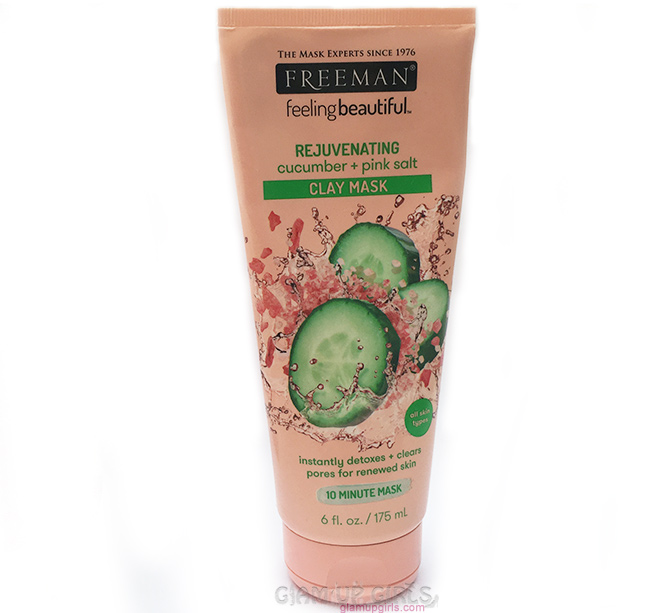 Product Description
Brand claims that this is a purifying clay mask where Cucumber and Himalayan Pink Salt exfoliate, detox and clear skin.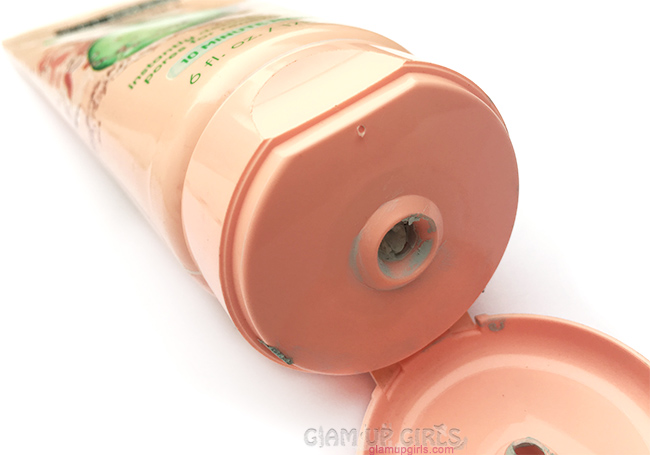 Freeman Rejuvenating Cucumber + Pink Salt Clay Mask - Review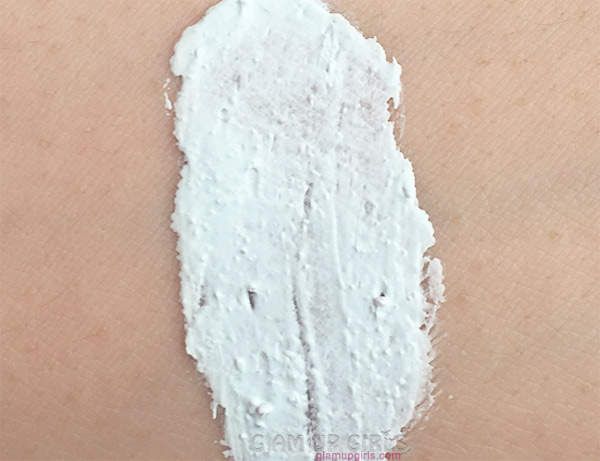 My Thoughts
The mask comes in squeezable peach color tube with flip cap. The mask have light mint color with mild exfoliating beads of salt present in it. The texture is creamy thick and you must apply thin layer so it can dry easily. The smell is very refreshing of cucumber which doesn't bother while application.
It has cooling effect while application and whole face tingled in good way. As i said thin layer can dry easily otherwise you have to wait like forever to dry it up. In fact in summers, i don't bother to wait for drying and wash after 10 to 15 minutes. As it has thick texture, you have to rub it off from your face while washing. The whitish product stays on skin if not rubbed well. It is better to wash off with luke warm water.
Though it is meant for all skin type but if you have very dry or sensitive skin, you should avoid from using it as it feels like burning on flaky patches and sensitive skin might not like it at all. It may be because of salt present in it. This salt however works great as exfoliator and cleans the skin deeply while making it soft and smooth. I particularly like to use it in this humid weather when your skin need some thing refreshing which wipes the humidity from it.
The cooling effect is cherry on top. Afterwards skin feels cool and calmed. It definitely looks detoxified and the light exfoliation clean the little white and black heads. The complexion also look brighten up and after sun exposure, this is a great spa time you can give to your skin.
Overall it is a very good mask + exfoliator for normal and oily skin. Dry skin with no flaky skin will also love it. It cleanse the skin deeply, make it soft and smooth while it is very refreshing. Sensitive and flaky skins should avoid using it as the salt in it can feel burning to their skin.
In Favor
Refreshing smell
Mask + Exfoliator
Cleans deeply
Make skin soft and smooth
Brighten the complexion
Not in Favor
Not for sensitive and flaky skin
My Rating

4/5
Freeman Rejuvenating Cucumber + Pink Salt Clay Mask
is priced $8.5