Best Makeup Setting Spray from Budget Friendly and High End - Review and Comparison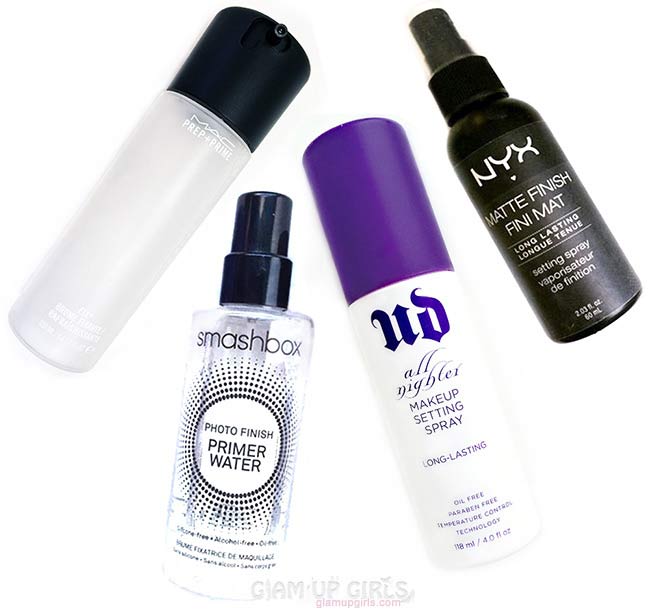 Makeup setting sprays can play important role to keep your make fresh, long lasting and more natural looking. These mist or setting sprays are not only important for heavy makeup but also keep your skin fresh for every day casual look whether you face hydrating or shiny face issue. I have reviewed the budget friendly e.l.f studio mist and set spray before and today i am going to talk about some more famous setting/fixing sprays and their comparison.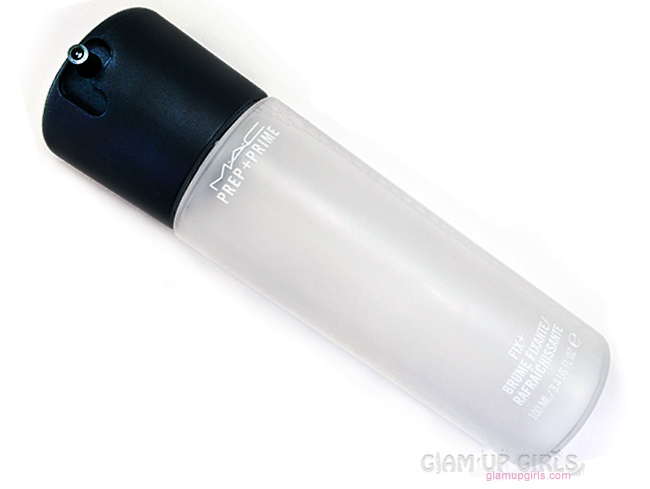 MAC Prep + Prime Fix+ Spray - $24
Product claims: A lightweight mist of water packed with vitamins and minerals, infused with a blend of green tea, chamomile and cucumber to gently soothe and refresh the skin. Gives an instant boost of hydration while delivering a soft sheen to refresh and finish makeup.

First of all MAC Prep + Prime fix+ is not setting spray but a fixing spray to keep your makeup fresh and boost hydration so do not expect it to set and prolong lasting power of your makeup. For oily and combination skin it can be used even as moisturizer to provide good amount of hydration and a smooth base for your foundation. It can be used to intensify the shades of eyeshadows by applying directly on makeup brushes. It helps blending foundation as well by spraying it on foundation brushes or BeautyBlender. Using it after makeup will keep your makeup from looking powdery or cakey which is amazing for dry skin.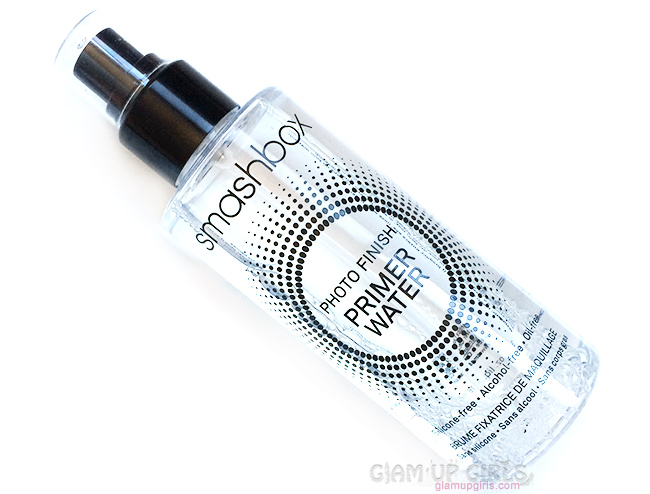 Smashbox Photo Finish Primer Water - $32

Product claims: Mists on Photo Finish Primer Water to add radiance and prep skin for makeup application. It instantly absorbs into skin for lasting hydration, leaving it looking ultrasoft. It delivers revitalizing electrolytes that reawaken skin and restore moisture. Just use it as a setting spray to refresh makeup throughout the day.

This spray is two in one which works at as primer and setting spray. It absorbs in the skin quickly after spraying it. As primer use it before applying any makeup and it provides smooth skin for applying foundation and other products. It hydrates as well so you can skip the moisturizer in summers but if you have dry skin you might not find it enough hydrating. In hot summers it can be perfect replacement for oil base moisturizers. As setting spray it sets the makeup beautifully and turns your cakey and powdery look in more natural looking. If you have issue of dry patches after doing makeup then it instantly solves the issue. However it doesn't make your makeup very long lasting then usual.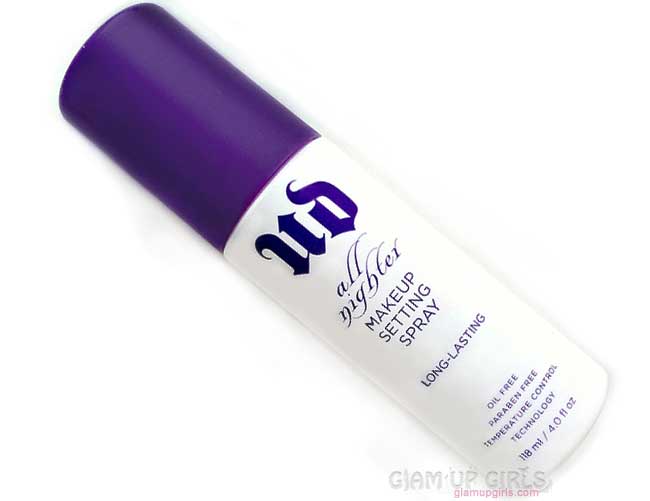 Urban Decay All Nighter Makeup Setting Spray - $31

Product claims: Is makeup meltdown ruining your midnight mojo? Mist on this weightless spray to give your makeup serious staying power. Developed in an exclusive partnership with SKINDINÄVIA, this groundbreaking, clinically tested formula is suitable for all skin types and features patented Temperature Control Technology. It actually lowers the temperature of your makeup to keep foundation, eyeshadow, blush, and concealer in place—even in hot and humid or cold and windy conditions. The result? Smoother-looking skin and vibrant makeup that lasts all day (or night) without melting, cracking, fading, or settling into fine lines.

UD all nighter spray is a real setting spray with fulfilling its claim by keeping your makeup set and long lasting. Once you are done with your makeup and are sure you do not want any changes, spray it on your face and your makeup will look same for more then 7 to 8 hours. It is perfect in summers weddings and other formal events where you have to go for heavy makeup and need to look good for very long time. It doesn't give very matte finish and gives bit dewy look which is good for normal to dry skin but if you have oily skin and it bothers you, you can apply bit of setting powder after using it.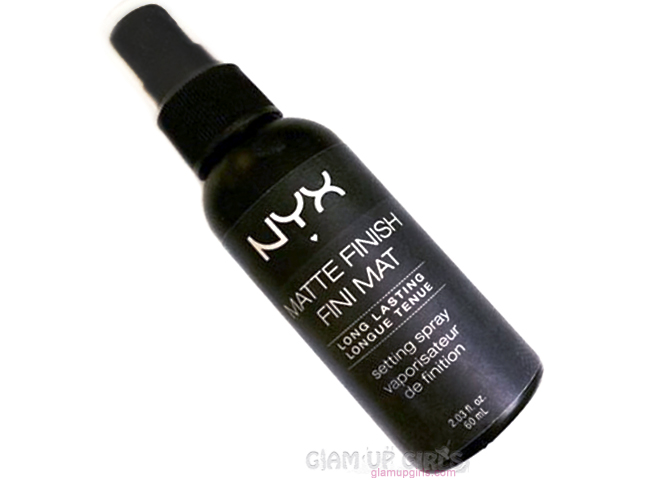 NYX Matte Finish Makeup Setting Spray - $8

Product claims: Demand perfection! For that fresh makeup look that lasts, the NYX Makeup Setting Spray - Matte is a gorgeous shine-free matte finish that is lightweight and comfortable while working hard to make sure your makeup stays put.


NYX matte finish setting spray gives you matte finish and keep your makeup locked for very long time. The lasting power is less then UD all nighter spray but still way better then any other. It sets the makeup instantly which looks same for good 5 to 6 hours. If you prefer dewy finish you can try the dewy version of this spray but in summers this matte finish spray is good for all skin when you get all shiny face quickly. At the same time it helps you get rid of powdery and cakey look as well.

Overall if you need hydration and good blending of your makeup which looks fresh and natural looking but don't care about setting it for long time then go for MAC Prep + Prime or Smashbox primer water. However MAC is better choice for its price. On the other hand if you are looking for setting spray to make your makeup very long lasting, shine free then Urban Decay all nighter and NYX are perfect for you. UD all nighter keep your makeup more lasting then NYX with few hours but if you need matte and shine free finish then NYX is perfect choice apart from very reasonable price as well.

What is you favorite Makeup mist or setting spray?
comments powered by

Disqus