Sigma Beauty have some really gorgeous pencil eyeliners kits which are available as individual pencils as well. These pencils are available in three sets called Cool, warm and Neutral. I have got to try this eye liner set in neutral and today i am going to share my thoughts and swatches of these lovely eye liner pencils.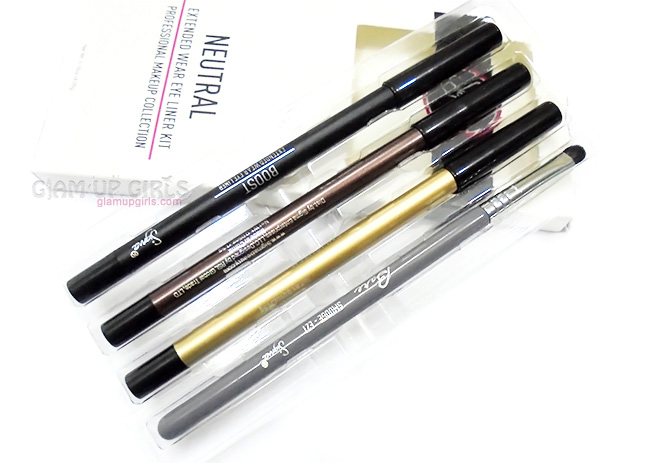 Sigma Beauty Extended Wear Eye Liner Kit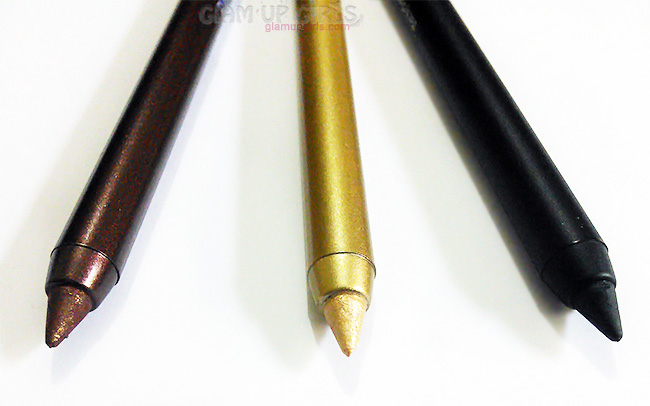 Sigma Beauty Extended Wear Eye Liner Balance , Enlighten and Boost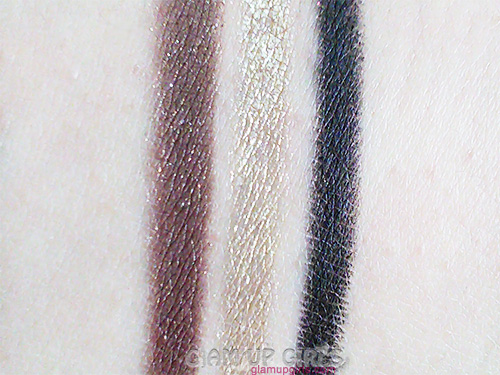 Sigma Beauty Extended Wear Eye Liner Balance , Enlighten and Boost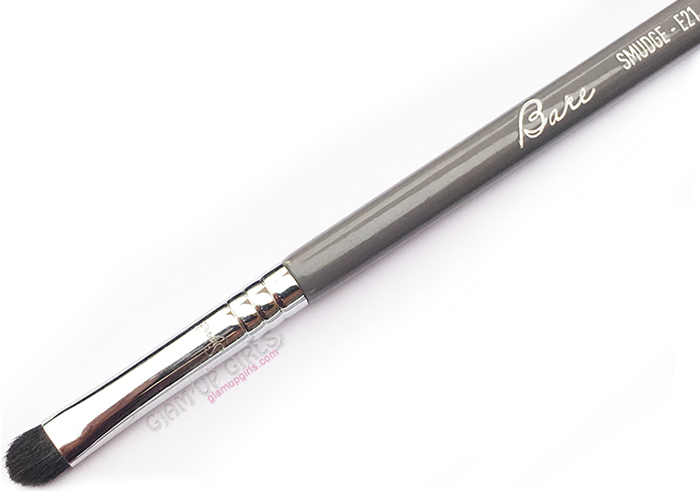 Smudge Brush - E21
My Thoughts
This Eye liner kit called neutral contains three pencils and one smudge brush E21. These pencils are made of plastic instead of wood of same shade but are sharp able and with any sharpener you can sharp them. The brush E21 is perfect for smudging these pencils to give a smoke effect.
The texture of these pencils are soft and creamy which applies smoothly. They are creamy so applies easily but dries fast as well. So if you want to smudge them you have to be quick before they dries. I would suggest to keep their cap tightly so they do not dry which will make them hard to apply. While using do not swipe hardly or you will break the tip because of their softness for the same reason you have to sharpen it every time if you want thin application. The shades i got are called Balance, Boost and Enlighten. The pigmentation depends on each shade.
Balance
is a chocolate brown shade with shimmery finish. It is very good pigmented. On hand in one swipe it is very opaque but on eyes you have to apply it two to three times to get good color payoff.
Enlighten
is soft gold shade with shimmery finish. It's performance is similar to Balance, in one swipe it is less pigmented but is build able to intense color. To get neat application wait first layer to dry and then apply 2nd layer if you are using it as eyeliner.
Boost
is rich black shade with matte finish. It is highly pigmented and with just one swipe it gives an intense color. All shades work on eye shadows, so you can use them after your eye makeup as well.
The lasting power is amazing, they do last very long without smudging and smearing once they are set. Shade boost is comparably more long lasting then the shimmery once and it dries fast as well.
Overall these pencils are amazing for their lasting power and good pigmentation. The brush is amazing as well and is perfect for smudging and blending.
In Favor
Creamy formula
smooth application
Dries quickly
Good pigmentation
Extremely long lasting
Smudge and smear proof once set
Brush is amazing
Not in Favor
Have to quick while smudging before it dries
Have to sharpen every time to get thin line
My Rating

4/5
Sigma Extended wear Eye liner kit is Priced
$33