Lorac Unzipped Eyeshadow Palette EOTD - Review and swatches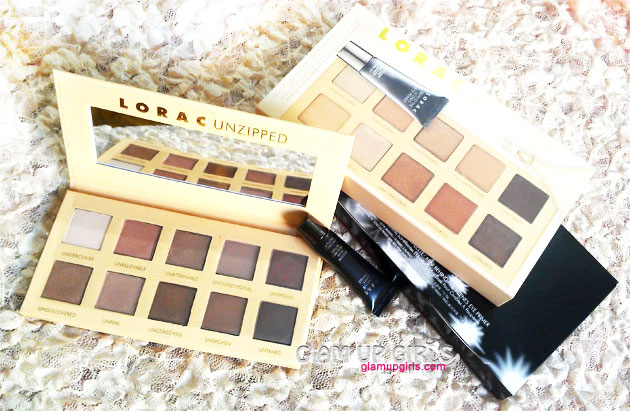 Lorac Unzipped Palette consists of ten eye shadows consisting of matte and shimmery finishes. The packaging is thin, light weight made of cardboard with zipper image on top. It has wide mirror attached and has eyeshadow primer. The texture of all colors is smooth and blend able and have very good pigmentation. Lets discover all the shades one by one.

how to use
Prime, Shade, Shadow, Line and Define. Eye Shadows can be used wet or dry.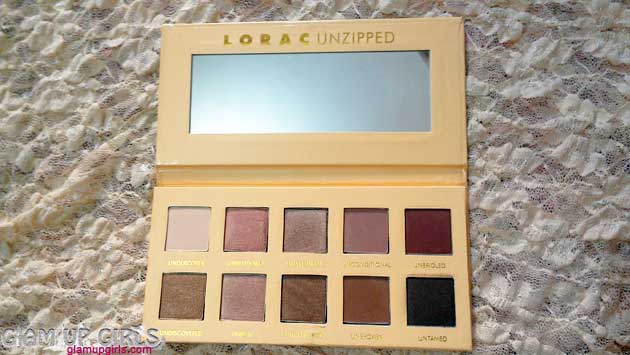 Lorac Unzipped Eyeshadow Palette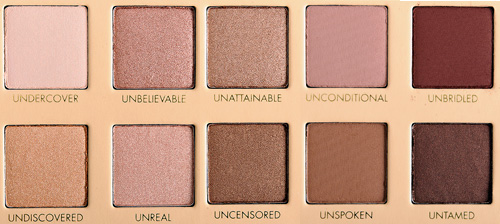 Lorac Unzipped Eyeshadow Palette

UNDERCOVER: Cream nude matte color with creamy texture which is very easy to blend and have nice pigmentation.
UNBELIEVABLE: Copper - rose gold metallic color have smooth texture with good pigmentation.
UNATTAINABLE: Bronze - gold metallic color have creamy smooth texture with very good pigmentation.
UNCONDITIONAL: Pink - mauve matte color have smooth powdery texture with good pigmentation.
UNBRIDLED: Plum - brown matte color, it has little hard texture but with good pigmentation.
UNDISCOVERED: Light metallic gold color with smooth and creamy texture and very good pigmentation.
UNREAL: Metallic peach - rose gold with soft and smooth texture but have sheer pigmentation.
UNCENSORED: Dark metallic bronze with smooth texture have great pigmentation.
UNSPOKEN: Cocoa brown matte color with smooth texture having good pigmentation.
UNTAMED: Radish brown shimmery color with smooth texture having good pigmentation.

Here is look i created with this palette!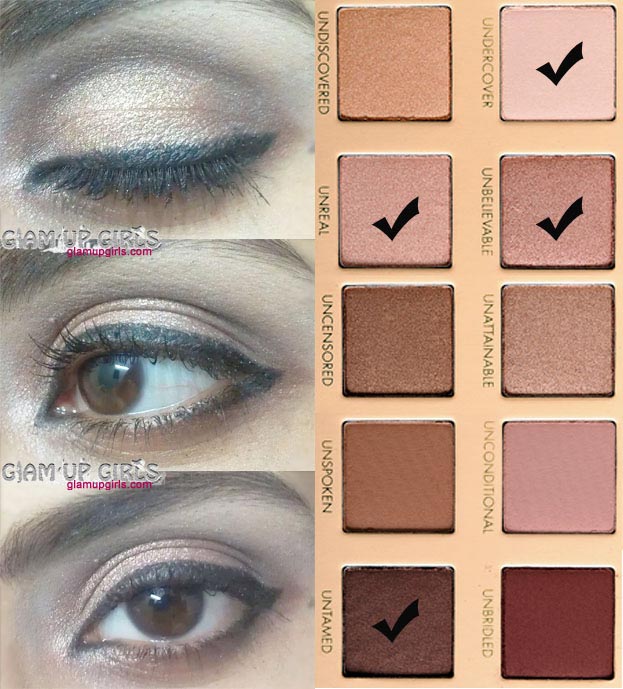 The eye shadow used are UNBELIEVABLE and UNREAL on the lid and depth is created with UNTAMED. I used UNDERCOVER for highlighting the brow line.

Overall i totally love this palette, every color is pigmented and soft textured. The colors in Lorac Unzipped Palette are different then Lorac PRO Palette, combining both palettes will be good collection of neutral colors.

In Favor
Good range of colors with matte and shimmery finish
Good pigmentation of all colors
Comes with eyeshadow primer
Thin cardboard travel friendly packaging
Comes with wide mirror
Not in Favor
Little expensive
Not easily available
My Rating
4.5/5

Lorac Unzipped Eyeshadow Palette is priced $35
comments powered by

Disqus