Pixi GLOW Glycolic Boost Sheet Mask - Review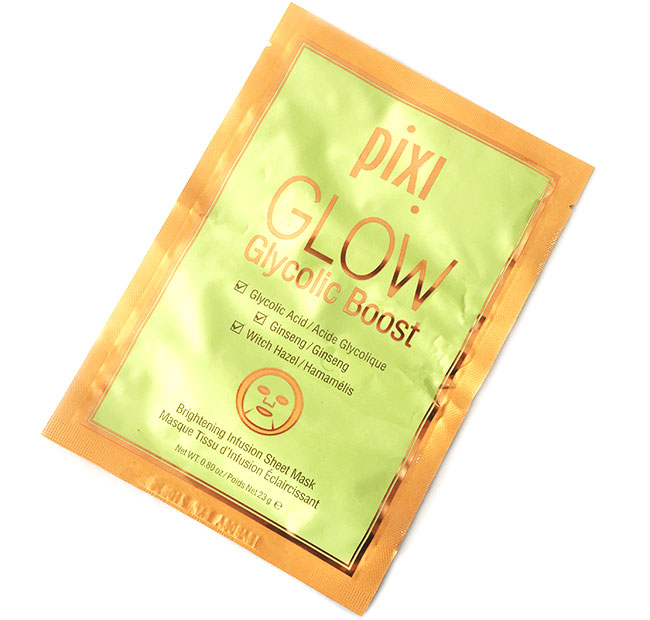 Sheet masks have been in trend currently and with so many brands, you have got many options to choose from. Though i have shared tons of sheets masks from Korean brands, today i am going to share my thoughts on Pixi GLOW Glycolic Boost Sheet Mask which i received some time ago. To be honest, i have been little lazy in using sheet masks, not for the lack of trying but being new mom can get lots of your time, in fact all of it. However during this harsh dry winters, i needed some thing to pamper my skin and Pixi have not disappointed.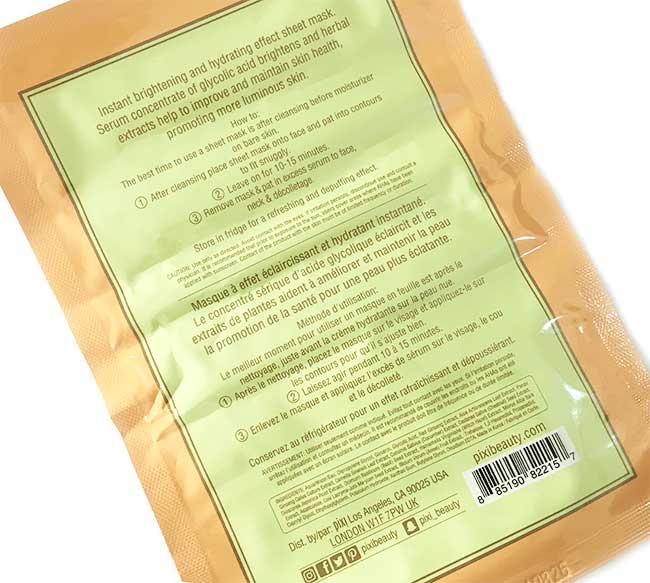 Product description

Brand claims that this mask provides instant brightening and hydrating effect. It contains serum concentrate of glycolic acid which brightens and herbal extracts help to improve and maintain skin health.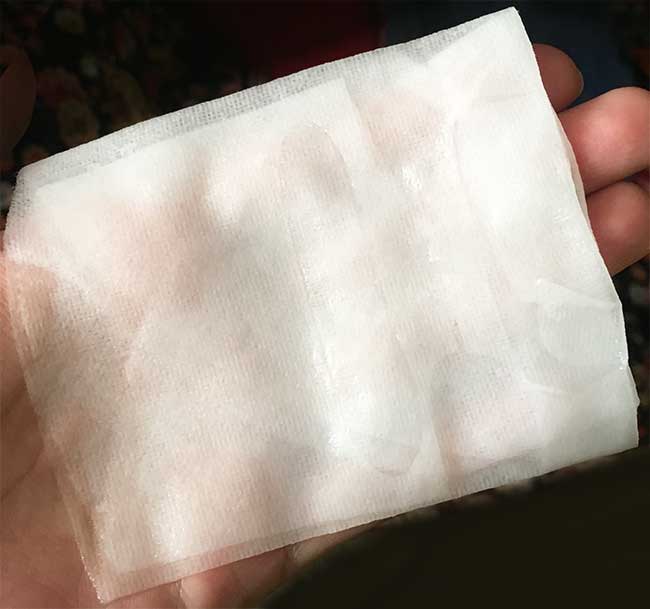 My Thoughts
This mask comes in simple green and gold packaging of Pixi and it is housed in foil packet with lots of serum dripping in it. The sheet is thin and yet not very flimsy to tear easily. The smell is not strong and have light herbal sort of fragrance which is refreshing. The masks with strong smells can irritate your nose while you are wearing it for 15 to 20 minutes.

After cleansing, i applied this mask. It did fit on my skin and then some. I guess, it is suitable for every size of face with eyes, nose and lips portion cut out of it. I applied it for 15 minutes and wanted to stay for longer but the sheet started to get dry and i have to finish my pamper time. After removing the sheet, i slowly massaged the serum in skin as patting is not enough. The serum is not very sticky like ampoule but still takes little time to absorb. I stored the rest of the serum in fridge to use for a day or two :D

I instantly noticed that my dull skin got brighten and it looks lively. The hydration was very good, though i have to apply some emollient moisturizer for my very dry skin. My skin felt plump and healthy that couldn't stop myself from touching my cheeks. It was a perfect cure before any event like wedding. Where you are going to put a lot of makeup for 5 to 6 hours and want your skin to look fresh and glowing.

Overall i really loved this sheet mask. It is hydrating, brightening and makes your skin look healthy and plump. I would highly recommend it, specially using it before any big event to look your best.

Pixi GLOW Glycolic Boost Sheet Mask is priced $10
comments powered by

Disqus