e.l.f. have some really good and some not too good products. I have tried few over the years and have some favorite products in this brand. I am planning to post about best e.l.f products soon but in mean while i will be sharing their separate reviews. Today i am going to talk about their Studio High Definition Undereye Setting Powder in Sheer and flawless concealer brush. I do prefer to apply
yellow setting powder
for under eyes but to brighten and highlight all type of skin white translucent powder is quite famous. Let me tell you if these product are worth trying.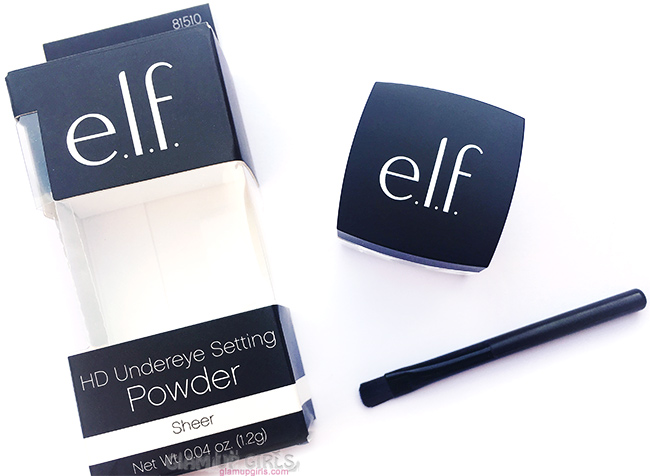 Product description
Brand claims that this powder camouflages fine lines, dark circles and imperfections.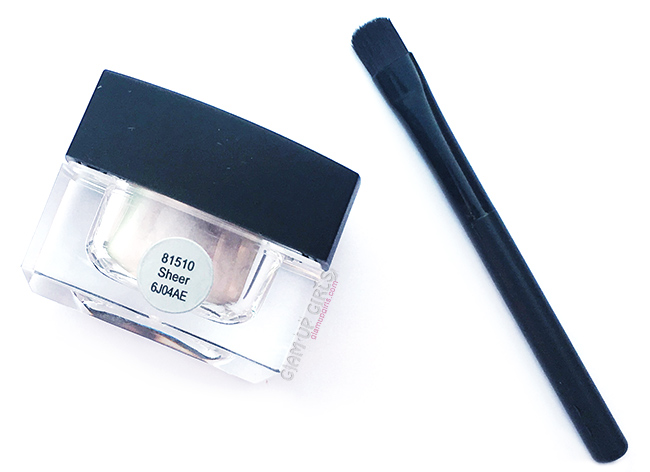 e.l.f. Studio High Definition Undereye Setting Powder Sheer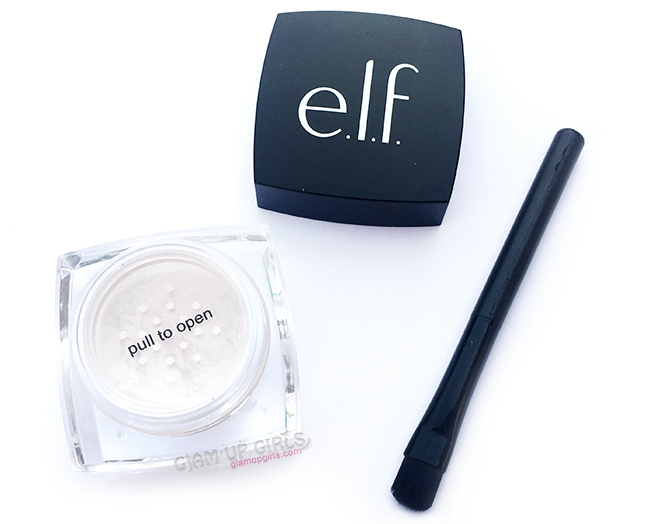 e.l.f. Studio High Definition Undereye Setting Powder Sheer
e.l.f. Studio High Definition Undereye Setting Powder Sheer
My Thoughts
The setting powder comes in small square plastic pot with black screw cap. There is transparent plastic lid or sifter with holes to dispense out the powder. The packaging is quite sturdy and travel friendly. The texture of powder is very fine, velvety soft and have very pale pink shade to it which is not visible on application. There is very light shine to the powder as well which helps in brightening and highlighting under eye area.
The fine texture of powder applies very smoothly and doesn't sit in lines or pores. It sets concealer, applied before perfectly which will not crease easily. The powder is very light weight and is not drying at all. It brighten the area and concealer lasts longer with this powder. You need very little amount of it to set the concealer. It comes with small flat brush which is not very useful in blending so i have turned it in lip brush. You can also use it without any concealer if you do not have dark circles, to brighten the under eye area.
The best brush for this powder is e.l.f flawless concealer brush. It is a fluffy brush with dome shape. The bristles are soft and blends the product flawlessly. I dip it in powder pot and tap to remove excess product, then lightly swirl it under eyes to apply powder. I also use it for concealer application. Currently i am loving the
Tony Moly Face mix concealer pot
topped with e.l.f HD powder. Despite being thick texture of this concealer, this brush apply and blends it beautifully.
Overall i absolutely love these both products. the powder is perfect to set concealer which makes it last longer, prevent creasing and brighten the area while the brush is perfect to apply concealer and powder. I highly recommend both of these products if you are looking for budget friendly setting powder and brush.
e.l.f. Studio High Definition Undereye Setting Powder
is priced $3.25
e.l.f flawless concealer brush
is priced $4