ColourPop Just My Luck Shadow Palette - Review and Swatches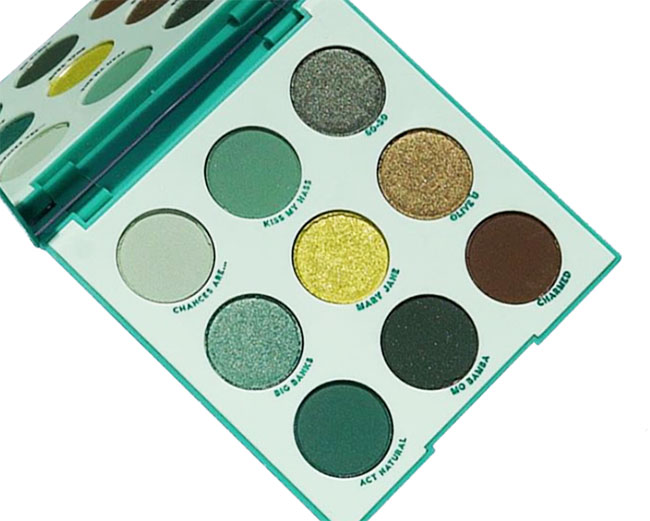 ColourPop have released some very amazing eyeshadow palettes and i have been hoarding them a lot. They are now introducing colored theme palettes and i loved them. today i am going to share the green themed palette called Just my luck which contains 9 beautiful cool and warm tone shades to perfect your green eye makeup look. Lets get into the details.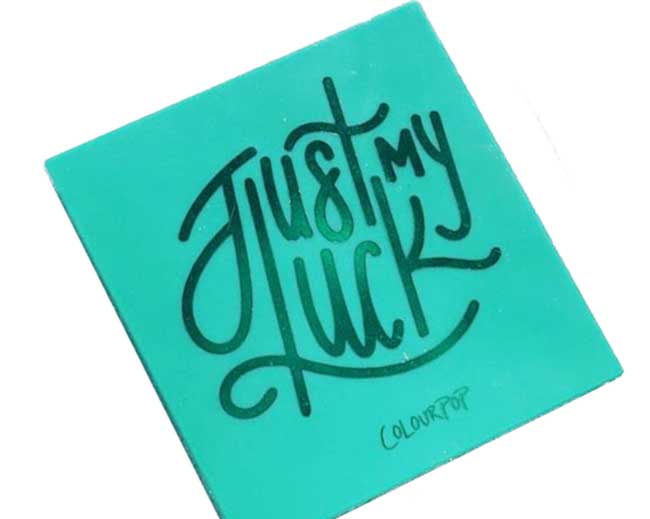 Product description

We know you've been waiting for this baby. Meet the newest sis to our monochromatic palette fam! She's so lucky, we know she'll be the star of your makeup collection. With 9 richly pigmented shadows in every shade of green you can think of, it's easy to create the perfect monochromatic look. Got fun, creative, bold looks up your sleeve? We're totally here for it.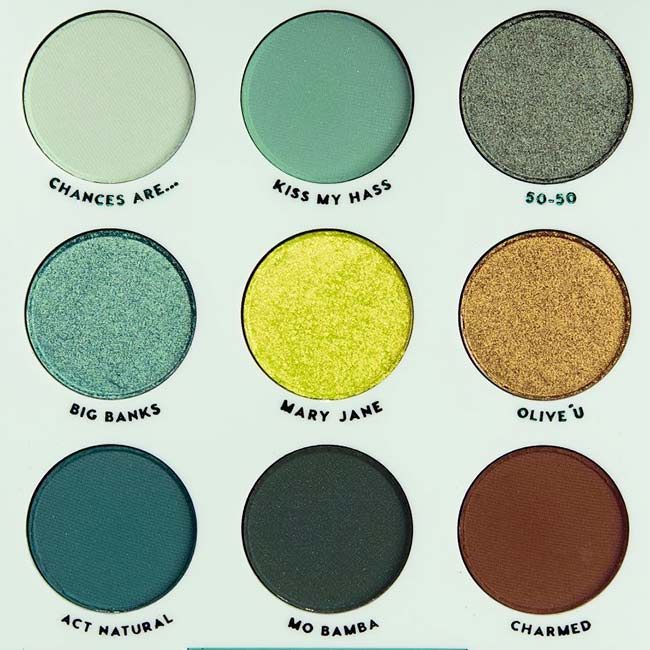 ColourPop Just My Luck Shadow Palette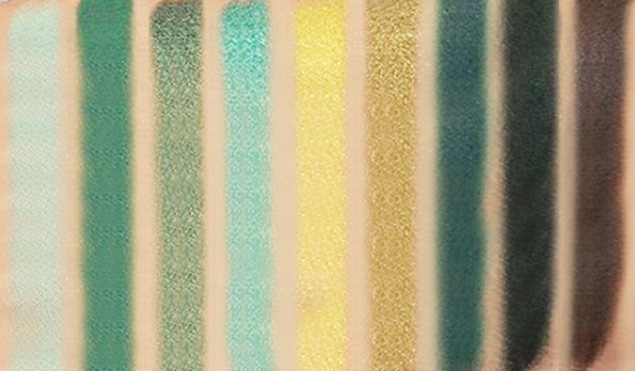 My Thoughts

The packaging is simple green colored with name printed on top. The palette contains 9 eyeshadows and have a handy mirror inside. The shades ranges from pale to dark green colors and have both cool and warm tone shades. The combination of shades is quite good and you can create multiple looks from just this one palette. The overall pigmentation and texture is very good and none of the shade is dry or chalky.

Lets talk about each shade separately.

Chances are defined as matte fresh mint and is a warm tone pale green shade with matte finish. It is highly pigmented with soft texture.
Kiss my hass defined as matte spearmint and is warm tone medium green shade with matte finish. It is also highly pigmented with nice texture.
50-50 is defined as metallic mossy green and is a warm tone medium forest green shade with metallic finish. It also has good texture and pigmentation.
Big Banks defined as metallic jade and it is a cool tone medium bright green shade with metallic finish. It is also highly pigmented with good texture.
Mary Jane defined as metallic chartreuse and it is a bright yellow shade with metallic finish. It is also very pigmented with good texture.
Olive U defined as metallic olive green and it is medium warm golden olive shade with metallic finish.The texture and pigmentation is very good.
Act Natural defined as matte emerald and it is a dark green shade with matte finish. The Pigmentation is opaque with little dry texture.
Mo Bamba defined as matte forest green and it is a dark, warm forest green shade with matte finish. The pigmentation and texture is good.
Charmed defined as matte khaki olive and it is a warm dark brownish olive color with matte finish. The pigmentation and texture is very good.

This palette is little heaven for the green shade lovers and in fact is great addition to ones who love to collect different palettes. It can also come very handy when you want to match your eye makeup with green dress or for any mehndi event, you will not have to search shades in different palettes.


My Rating

4.5/5


ColourPop Just My Luck Shadow Palette is priced $12
comments powered by

Disqus