Sun Protection is one of the most important thing if you are going outside even if sun is extremely hot in summers or bearable in winters. With increasing pollution and harmful rays of sun your skin get burned, discolored and dull. I have tried few sunscreens over the time and my most favorite are by
Stiefel
so far. Recently during the discount on sun protection products on Etude house, i thought to try this Korean sun screen called Sunprise Must Daily SPF50. So today i am going to share my thoughts on this product with Labello Sun Protect Lip Balm SPF30 for lip care.
Product description of Etude House Sunprise Must Daily SPF50
This sunblock provides protection against harmful rays while making skin smooth and soft.
Product description of Labello Sun Protect Lip Balm SPF30
This lip balm makes lips smooth and moisturizing.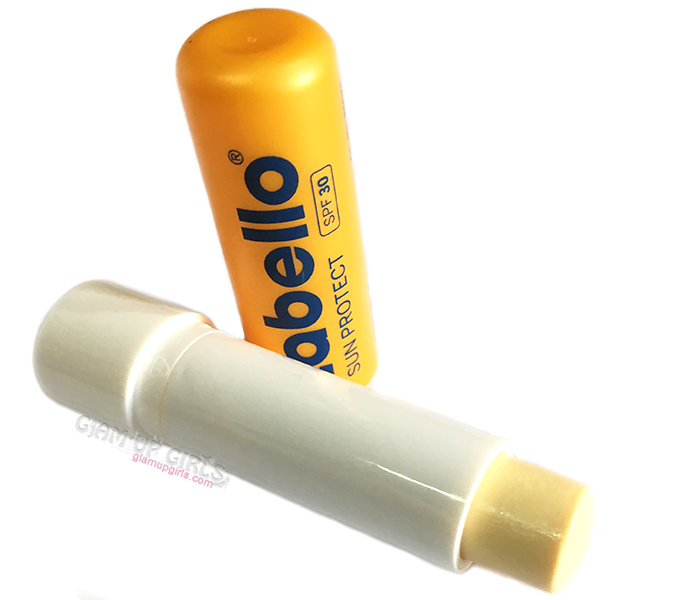 My Thoughts
The Etude House sunscreen comes in squeezable tube with small nozzle to dispense out the product. The packaging is very convenient to travel with. The product have thin cream like consistency which is easy to spread and absorb into the skin. The good thing about this product is, it doesn't leave white cast or greasy feel and gives light glow to skin which turns out to be quite good for further makeup application or other products.
This sunscreen have light refreshing smell which you find in most of Korean products and it is very pleasant. It also have very light cooling sensation which is not too much issue for any skin. The best thing about it was that it protect from your skin sweating in hot environment which is not in case of other sunscreens, for whole day in sun your skin feel fresh and comfortable. It is light weight but you will feel the protection layer when you step out in sun first time wearing it. The burning of sun feels less and at the end of day there is no dullness or discoloration. As i said it leaves a little glow to skin that is beautiful and is perfect base for your bb cream or other face products.
Overall it is one of the best sunscreen i have tried and loved every bit. It will suit all skin and protects your skin from burning and discoloration in sun. I would highly recommend it.
Labello lip balms
are quite favorite of mine in other flavors but when i saw the version from sun protection i thought to give it try which is supposed to be colorless and flavorless. Well the bad news is it leaves freakish white cast to lips if you are wearing it alone. The sun can be cruel to lips and turn it dark so the idea of this balm was very much needed but i just wish it could have been colorless. Other then that, it is very hydrating and once applied, your dry lips will not need any other moisturizer for whole day unlike other balms which needed to apply every 2 hours. The smell is sweet with mix of medicinal touch but it is not very bad to hate it. I wear it with dark lip colors to cover the white cast of this product and it looks quite comfortable that way.
In Favor of Etude House Sunscreen
Very nice texture
Doesn't leave white cast
The smell and little cooling feel is amazing and refreshing
Leaves little glow to skin which is very natural
Protect face from sweating for whole day unlike other sunblocks
Protect against sun burning
Works as good base for makeup
Not in Favor of Etude House Sunscreen
May be bit pricey for some but a worthy product
My Rating for Etude House Sunscreen
5/5
In Favor of Labello Lip Balm
Very hydrating
Very long lasting
SPF30
Tone down the dark lip color
Not in Favor of Labello Lip Balm
Leaves freakish white cast to lips
My Rating for Labello lip balm

4/5
Etude House Sunprise Must Daily SPF50 is priced $11.10 and Labello Sun Protect Lip Balm SPF30 is PKR170