Today i am going to share my thoughts on WET N WILD Velvet Matte Lip Color in shade Hickory Smoked. Having cold and dry weather around i prefer semi matte over matte lip products specially over liquid lipsticks to make my lips less suffer. Keeping this in mind i do collect lip products which comes with tags like velvet or satin matte and this product is one of those hunts so let me introduce you this product in detail.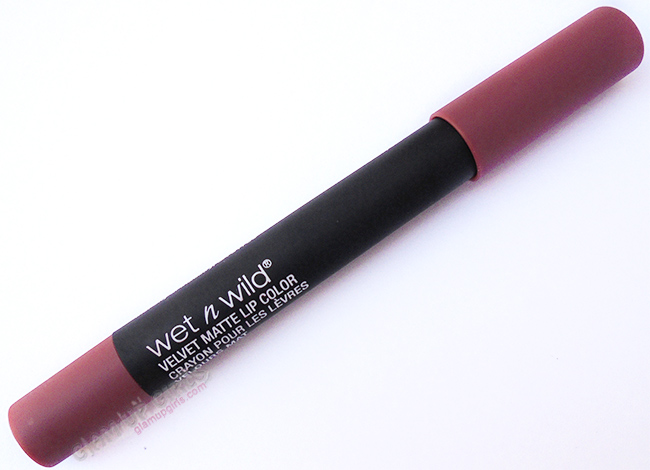 Wet n Wild Velvet Matte Lip Color in Hickory Smoked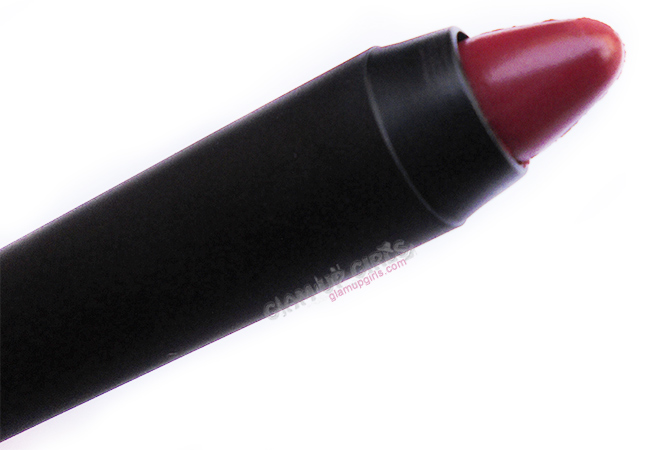 Wet n Wild Velvet Matte Lip Color in Hickory Smoked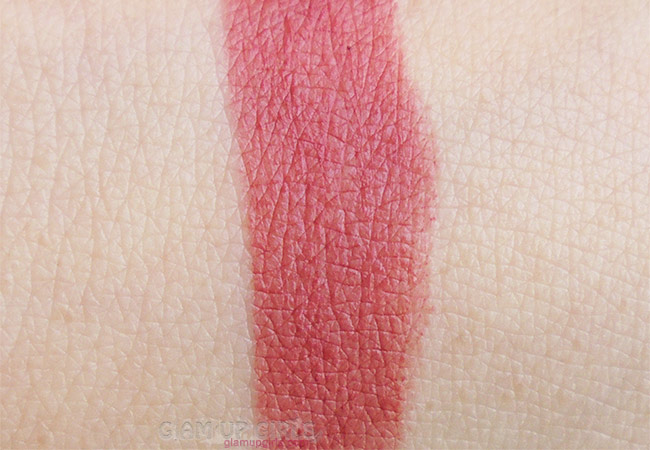 My Thoughts
This product comes in velvety smooth plastic packaging which is twistable from bottom and makes it easier to use such products for long time. The cap and bottom color indicates the shade inside. The formula is very soft creamy and apply smoothly without tugging. The pigmentation of this shade is really good and two to three swipes gives the full coverage.
The color Hickory Smoked is a lovely deep red shade which is not bold and is perfect for every day. I have read many reviews about these pencils saying they all have different texture for different shade and luckily i choose the shade which have very smooth formula and good pigmentation. with one swipe it gives very natural looking color but can be built into bit more intense looking.
Considering it is crayon, it is always best to prep your lips as it can tug into dry patches. However it is not drying at all and i love the feel of this product is this cold season. It gives the semi matte finish and i also loves to wear it as base color and apply lip gloss or other lip products on top of it for more defined lips. The downside of this product is that it is not very long lasting and you have to re apply it after 2 hours. However it is expected from semi matte lip products so i can not not say i am disappointed.
Overall i find this lip product good for daily use. Apart from its not so long lasting fact, it is light weight, non drying, easy to apply and have good pigmentation.
My Rating

4/5
Wet n Wild Velvet Matte Lip Color is priced
$3.49