Makeup Revolution The one Fluid Blusher idea looks so different to me that i couldn't wait to pick them for me. A different packaging was one reason too. I have picked 2 shades called Rush Me and Malibu Ocean. Both of them are shimmery but you can choose for matte finish as well. Lets explore the product in detail.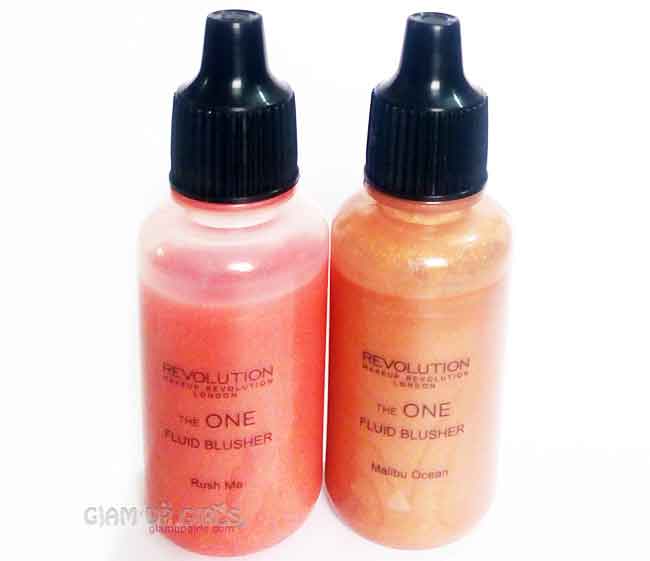 Makeup Revolution The one Fluid Blusher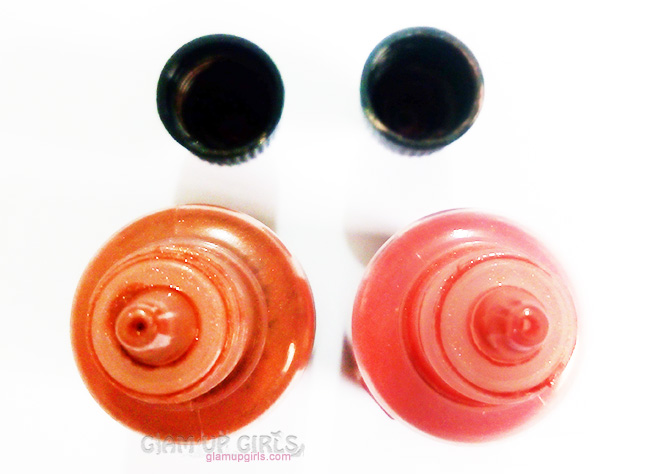 Makeup Revolution The one Fluid Blusher in Rush Me and Malibu Ocean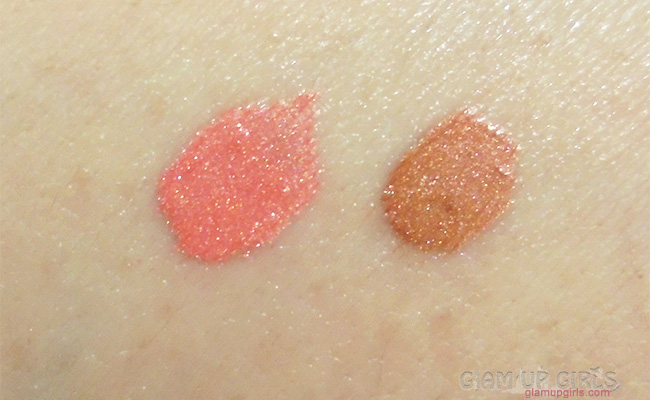 Makeup Revolution The one Fluid Blusher in Rush Me and Malibu Ocean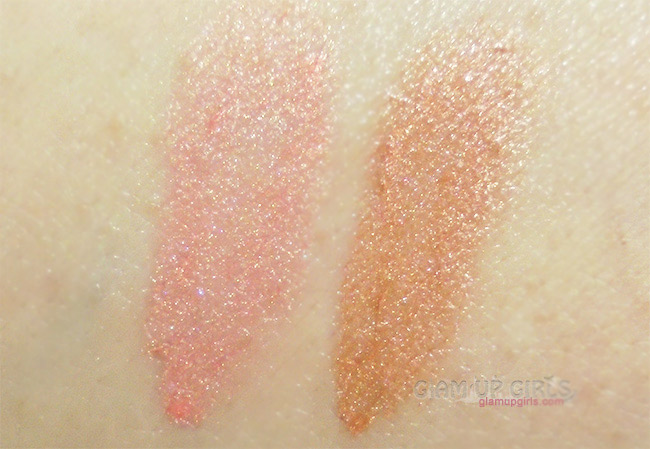 My Thoughts
The packaging of these blusher is quite different. It is small dropper bottle made of transparent plastic with black screw cap. The dropper is perfect to control the amount of product you want to dispense. The formula of this fluid is very thin and runny but is not very difficult to use. Just dispense one drop on the back of your hand and apply it on cheeks with fingers or any brush you think it can work with.
You have to always shake this bottle well before using because the formula fall apart from the liquid when put for long. While shaking there is some clinging you can listen which comes from the metal balls which are present in liquid to mix them well while shaking. The formula is oil free and silicon based which claims to not clog your pores which i think is true because once the blusher dries it sets into matte and there is no oily feel to it.
Rush Me
is a shimmery peach shade with hint of pink. After blending it spreads and gives sheer application but if you want it more intense you can build it up with more drops.
Malibu Ocean
is a light bronze shade. It is also sheer at one application but is build able. Both shades have very fine shimmer which looks very natural and not glittery. They do not enhance pores like most powder highlighters and looks very natural. They are budge free like they claim and lasts very long almost 5 to 6 hours.
Overall The one Fluid Blusher are quite good. They are easy to spread, blend and the pigmentation is build able from sheer to intense.
In Favor
Easy to spread and blend
Pigmentation is build able from sheer to intense
Easy to dispense
Completely dries without being oily
Doesn't enhance pores
Long Lasting
Silicon based
Not in Favor
You do not like silicon based products
You find formula difficult to apply
My Rating

4/5
Makeup Revolution The one Fluid Blusher are Priced
£3