Wet n Wild Flat Top Brush Review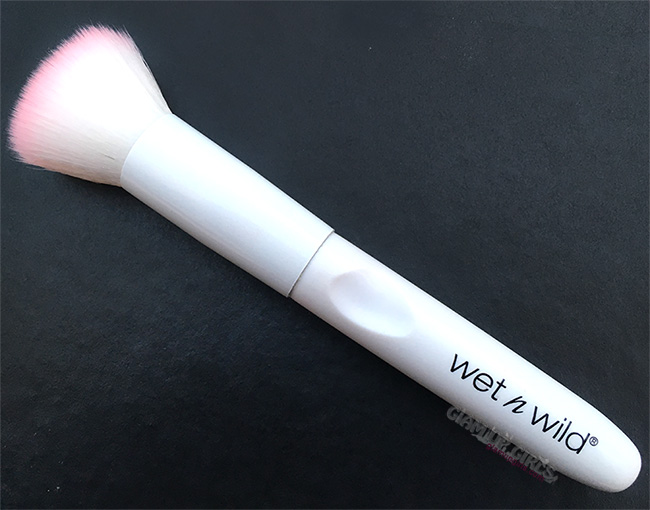 Wet n Wild introduced some lovely makeup brushes last year with white handles and white bristles which have dyed light pink tips. As i love using my Sigma brushes and have good collection of their eye brushes, I don't pick random brushes which i think will not have high quality like Sigma. However i cannot have enough foundation brushes. They tend to get dirty quickly and if you use them, they can make you breakout. I picked Wet n Wild flat top brush and today i am going to share my thoughts if it was worth trying or not.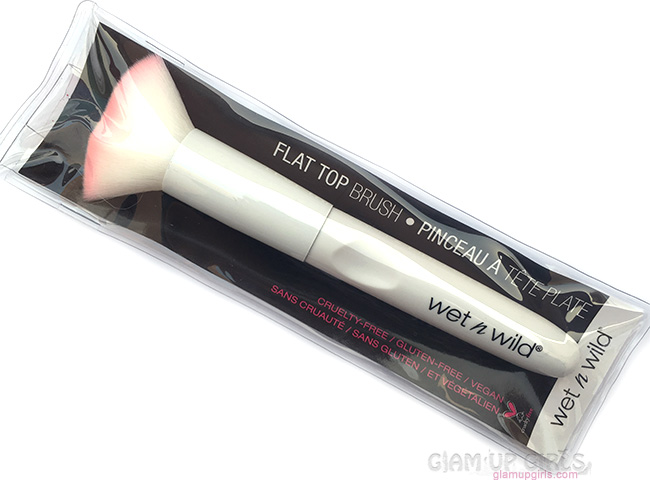 Product description
This flat top with densely packed bristles is perfect to apply any product from powder to liquid.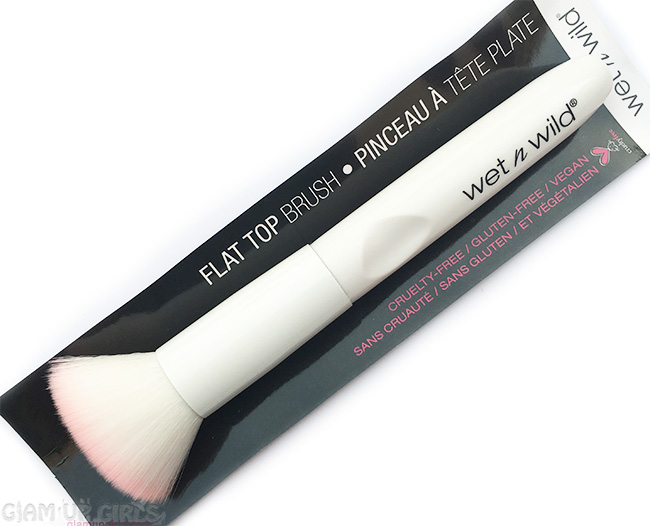 Wet n Wild Flat Top Brush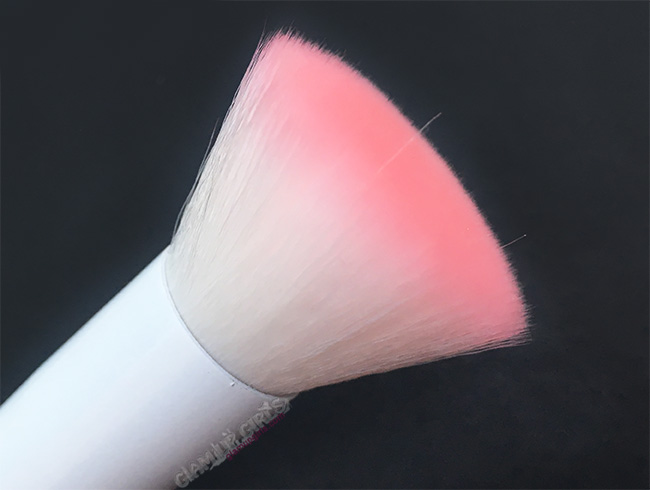 My Thoughts

This brush have round white sturdy plastic handle which doesn't feel cheap and have a little grove for good hold. The bristles of this brush are synthetic and packed in round flat top shape. The bristles are extremely soft and not very densely packed like Sigma Kabuki brushes. It density seems more like a stippling brush then any kabuki brush which fulfill the brand claims that it is all purpose brush then a foundation brush.

As i was looking for foundation brush, i am using it just for that purpose. You can use it for powder products and liquid highlighter as well. To apply foundation, you need to learn the best way to use it. For mousse foundation, it works perfectly. You can just dip it in the pot and swirl on face for blending. However if you are going to apply liquid foundation directly with it, it takes a lot of time to blend. The best way is, spread your foundation on face with fingers and then blend it with this brush by moving in circular motion.

The blending with this brush is amazing and i loved the buffed out finish it provide. I am using L.A Girl Pro coverage illuminating foundation and Wet n Wild Photo focus foundation with this brush continuously and considering they have thick formula, this brush provide streak free application. The best thing about this brush is it doesn't waste much product like sponges or other thick brushes. That is the reason that if try to blend liquid foundation directly, it takes a lot of time to blend.

Washing it is very easy as well and it cleans up really fast and efficiently. There are no stains left behind after washing it with SigMagic Brushampoo and Sigma Spa cleaning gadget. There is almost no fallout of bristles while washing. However in my new brush, there was some strands sticking out of the pack as you can see in above pictures but apart from that it performed pretty good.

Overall i really loved this brush for its performance and price. It works great for liquid foundations, highlighter or powder products. The blending and finish with this brush is flawless and it doesn't waste product during blending. I highly recommend this brush if you are looking for good and budget friendly face brush. I am definitely going to pick some other ones from this line.

In Favor

Nice packaging
Have very soft bristles
Good for liquid and powder products
Provide streak free application
Doesn't waste much product
Easy to wash and doesn't leave stains behind
Doesn't have fall out of bristles
Budget friendly
Not in Favor
Doesn't have density like kabuki brushes
Thick textured foundations need to be spread with fingers before, for quick blending
My Rating

4/5


Wet n Wild Flat Top Brush is priced $2.99
comments powered by

Disqus