For the fact that i love to wear eyeliner, i always search for good quality which provide easy application with good pigmentation and is long lasting as well. Recently i spotted Maybelline Eye Studio Lasting Drama Gel Eyeliner first time and i knew i had to get this one to try. As i have not read any review or seen any one using it, i was not sure if it is going to work or not. In today's post i am going to share my thoughts whether it was worth buying or not.
Product description
Brand claims that this liner glides smoothly making a line without crease. It is highly pigmented with quick drying formula.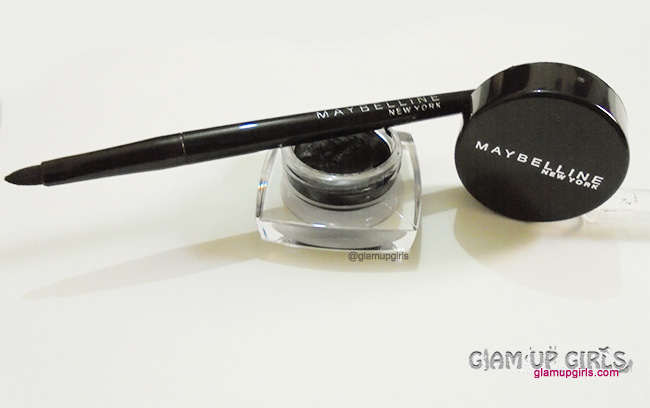 Maybelline Eye Studio Lasting Drama Gel Eyeliner in Black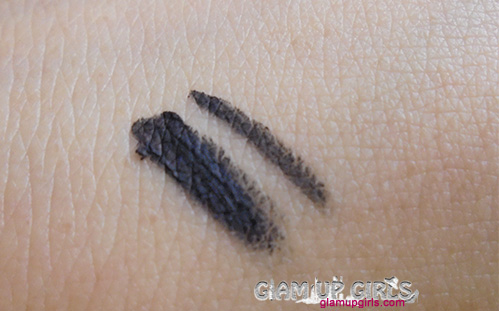 Maybelline Eye Studio Lasting Drama Gel Eyeliner in Black

My Thoughts
This liner comes in a square transparent plastic small jar with sleek black plastic cap. It comes with its own liner brush which is flat and little wide. The texture of this liner is very soft and creamy which glides on the lids very smoothly without crumbling and help you draw an even line. The pigmentation is very good and provides dark black color with just single stroke.
Despite being creamy it dries quickly into matte finish but still gives enough time to draw and set the line. Because of its soft texture and intense black color you do not have to dip your brush in liner again and again so the little goes all the way mostly. The brush is not angled and not very pointed but little wide from top. You can make it work for you with little practice and it can come handy at times. Maybelline claims it to be lasting up to 36 hrs. I did not test it for that long but its staying power is amazing no doubt then other liners. It stayed for more then 7 hours on my eyes and did not budge or smudge on very hot day unless you rub your eyes like crazy. The best thing about this liner, it is equally effective on water line and doesn't hurt sensitive eyes. I am using it for more then month and the formula has not changed a bit. I am hopeful that it will not get dried but if it did i will update. It is said to be the budget friendly dupe of MAC Fluidline but as i have not that one to compare so i am not sure about that fact.
Overall i must say this is the best eye liner i have tried so far, it has creamy texture which provide smooth application with matte finish, amazing pigmentation, smudge proof and lasts for more then 7 hours. I highly recommend this liner.
In Favor
Smooth creamy texture
Dries into matte finish
Dark black color
Very long lasting
Doesn't smudge easily
Nice packaging
Comes with brush
Not in Favor
Bit pricey in Pakistan but totally worth it
My Rating
5/5
Maybelline Eye Studio Lasting Drama Gel Eye Liner
is priced
PKR1450