Keeping good care of your hands and feet is as important as your face, infact it is little more then that. They are continuously at work and need more attention then other parts of your body except your teeth :D Apart from moisturizing them, you should regularly trim and clean your nails to look good and specially for your hygiene as they carry a lot of germs which not only can travel to your stomach but also cause breakouts and infection on skin. Good quality tools can help you to keep your mani and padi game up and make the process quick. Let me tell you that you can achieve all these things with Atiqa Odho Rock Star, Mani and Pedi Kit.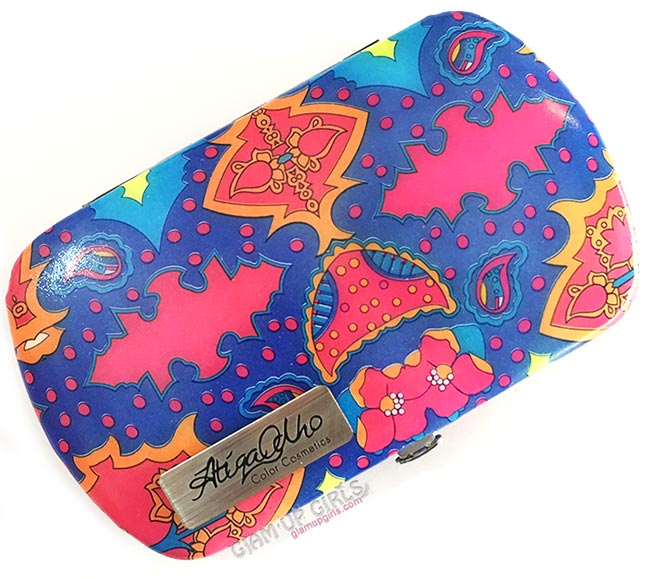 Product description
Brand claims that this kit is compact, light and very good for health and hygiene purposes.
Atiqa Odho Rock Star Mani and Pedi Kit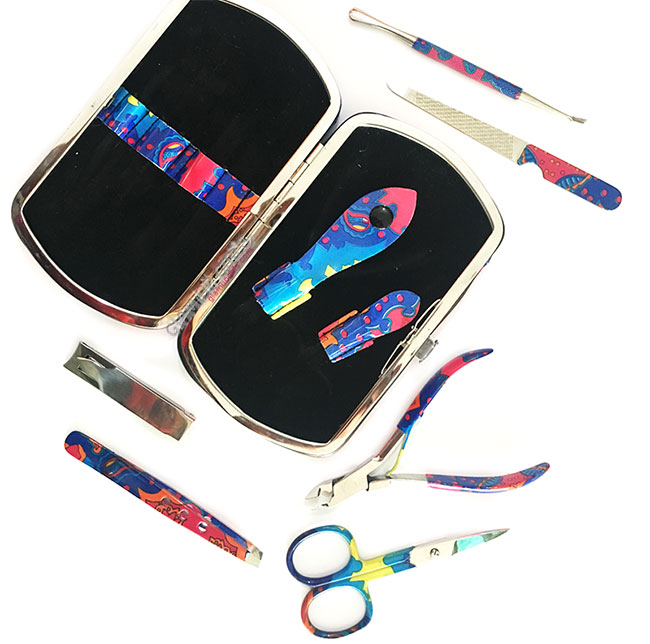 Atiqa Odho Rock Star Mani and Pedi Kit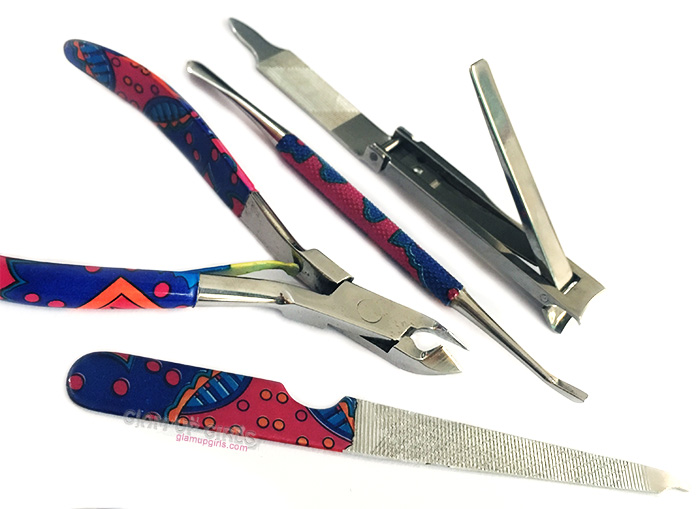 Atiqa Odho Rock Star Mani and Pedi Kit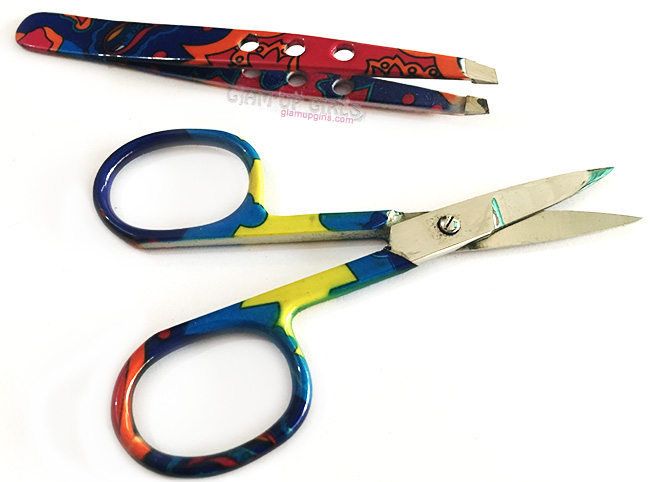 My Thoughts
First of all the packaging is beautiful and i loved the patterns and color combination on it which is bright and colorful. The case looks like a small clutch with metal outer and velvet inner lining. It is very sturdy and travel friendly. It contains 6 tools and each have its own place in the case to hold them. Though the holder seems like they will tear apart after some time. The same material is used on case, holders and on tools as well.
This kit contain six tools including Tweezer, Eyebrow scissors, Cuticle nipper, Nail Clipper, Nail file, Cuticle pusher and remover. Even though it is mani, padi kit, it includes eyebrow tools as well which is a biggest plus. All the tools are very useful and i have been using them continuously. The quality of these tools is superb and they have no comparison to our local market tools. The metal and the working is very professional. I specially loved this nail clipper. It is uniquely built and is very different from the usual ones. It is very easy to hold and you do not need a lot of pressure to cut the nail. It is very useful for infants.
I was struggling with good nail clipper for my little one, who leaves nail cuts on his face if i don't cut them on time and all the clippers were either hard, large or not very effective on small thin nails of 3 month old. This clipper is however heaven sent for me, it is so light, sharp and have perfect size for both adult and infants. Apart from that, the cuticle nipper is also very good. It is very sharp and gives you the precise cut where needed. I also love using cuticle pusher which before i was doing with nail filers. Nail file is also great and i use both the separate one and one with nail clipper.
The eyebrow tools are great as well. Most of the time, i prefer shaping my eyebrows at home and i need a good quality tweezer. The local ones have never worked for me but i was surprised to find that this tweezer is as amazing as my
Sigma eyebrow tweezer
which is still perfect after many years and i am hopping it will be same as well. The scissors is also very good and is sharp to cut the extra hairs from above eyebrows.
Overall i really loved this kit and is perfect for maintaining your hand, feet and eyebrows. The material is of very good quality with effective work. On top of that, the case is beautiful. They have other designs as well which you can choose.
Atiqa Odho Rock Star - Mani and Pedi Kit
is priced PKR 4500 which is currently on sale at PKR 2250