Juvia's Place The Masquerade Eyeshadow Palette - Review and Swatches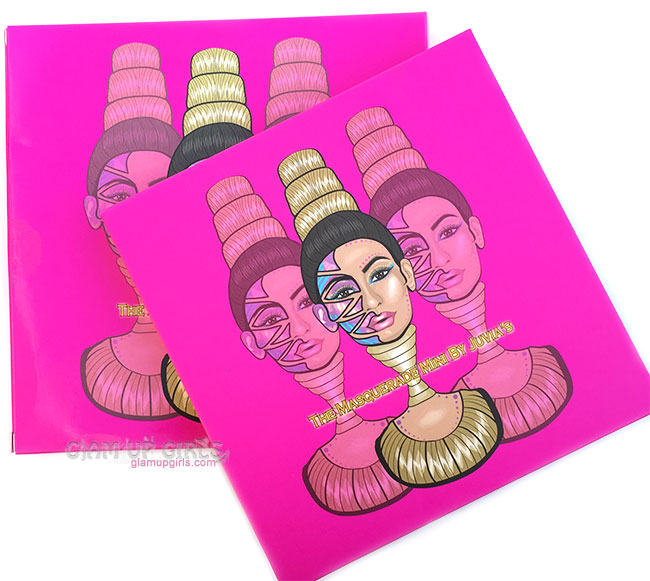 Today i am going to share my thoughts on one more of Juvia's Place shadow palette called The Masquerade which i picked during black Friday sale last year along with their Magic palette which i have reviewed already and is quite impressive in terms of quality and shades. I picked this palette because of its vibrant shades which are perfect for special events. However is includes some amazing neutral shades making it useful for everyday makeup as well.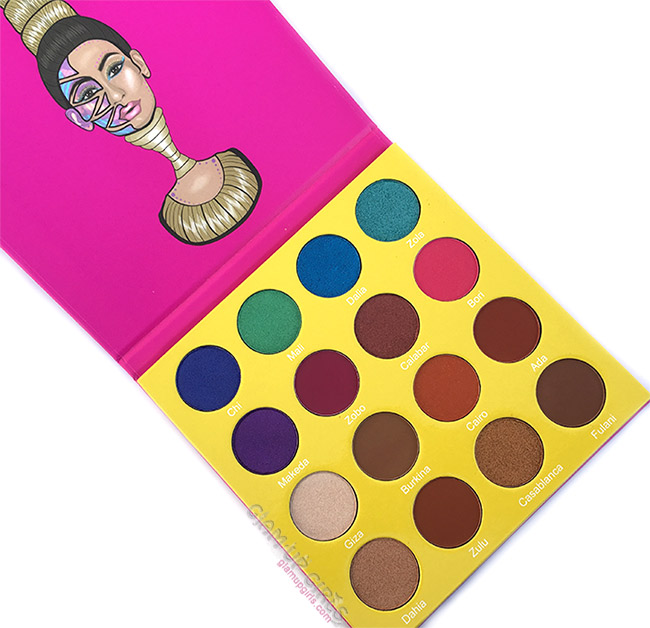 Product description

Brand claims that this palette is inspired by African Festivities. The bolds represent costumes while nude and browns represent African soil and environments.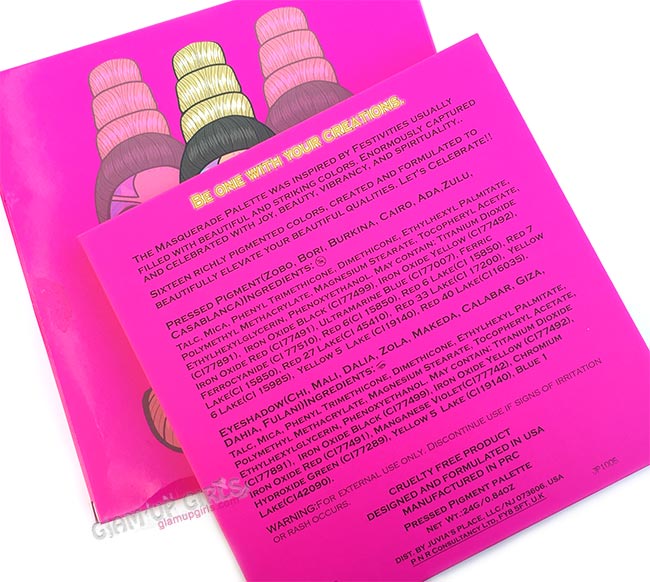 Juvia's Place The Masquerade Eyeshadow Palette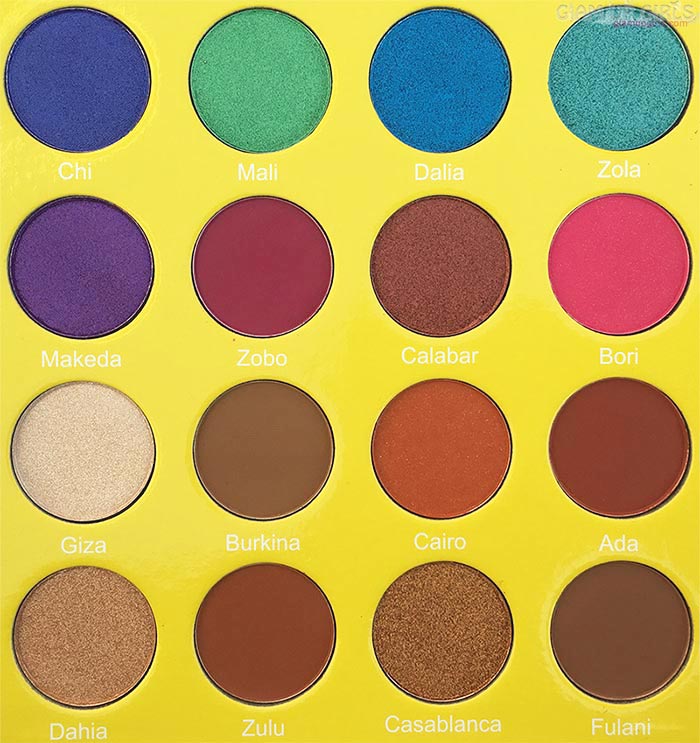 Juvia's Place The Masquerade Eyeshadow Palette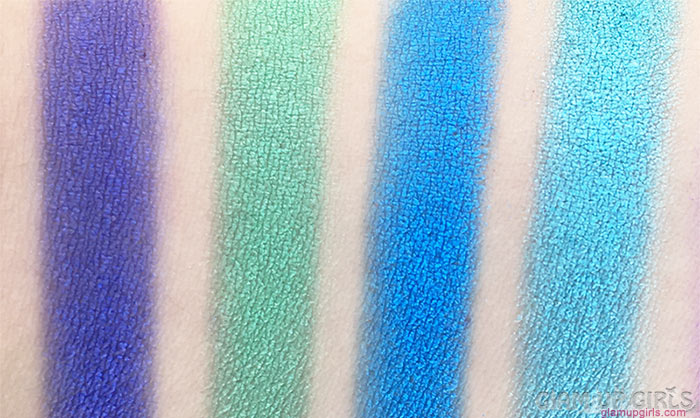 Swatches of Chi, Mali, Dalia, Zola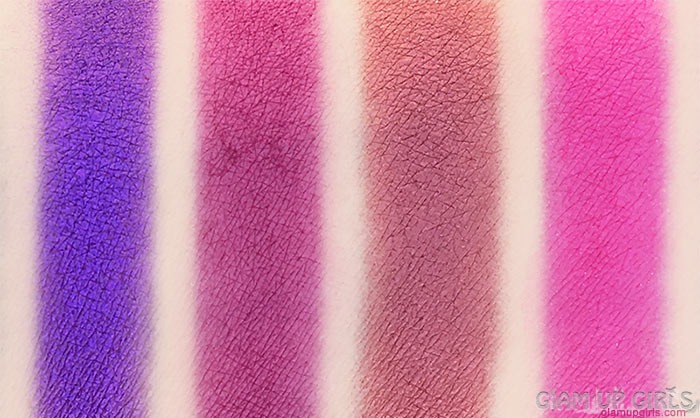 Swatches of Makeda, Zobo, Calabar, Bori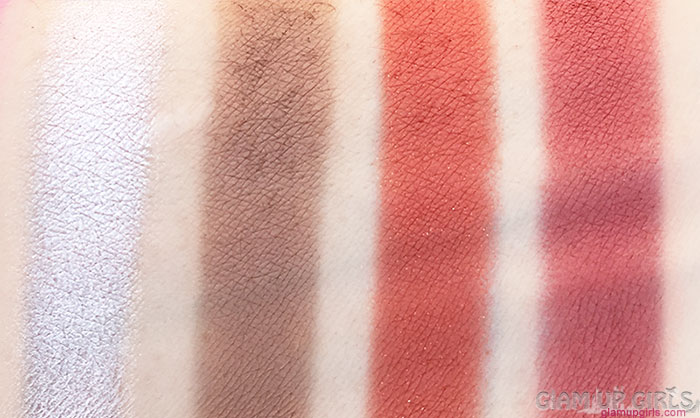 Swatches of Giza, Burkina, Cairo, Ada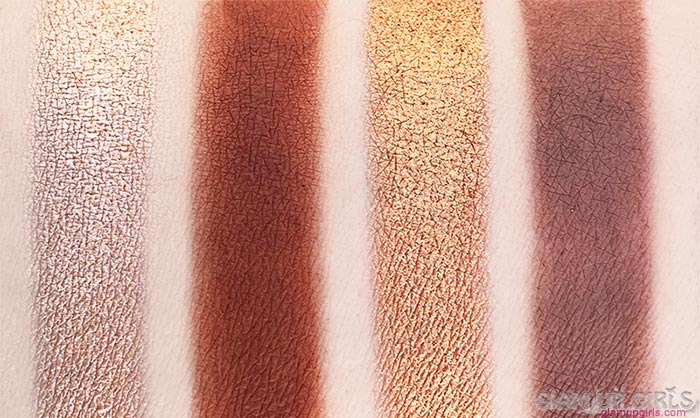 Swatches of Dahia, Zulu, Casablanca, Fulani

My Thoughts
This packaging of this palette is bright pink cardboard with art work of African figurines on top of it. It contains 16 shades with perfect balance of 8 bolds and 8 neutrals. The pans are quite big despite being mini version and i am sure they will last quite long. The downside was that there is no mirror inside which could have been huge plus. The palette is still large and in my opinion is not very travel friendly.

The bold shades selection is very good and you can find some bright shades having pinks, greens, blues and purple hues. I am sure one can create infinite looks just from this palette unless you miss one very dark shade for smokey eye. There are 9metallic shimmery shades including basic highlighting ones while 7 are satin matte shades where some can be used as base shadows.

Chi is deep purplish blue with metallic finish. The texture and pigmentation is very good.
Mali is light green with shimmery finish. The texture and pigmentation is very good.
Dalia is medium blue with shimmery finish. The texture and pigmentation is very good.
Zola is a medium turquoise shade with metallic finish. The texture and pigmentation is very good.
Makeda is medium-dark purple with shimmery finish. The texture and pigmentation is very good.
Zobo is reddish plum shade with matte finish. The texture is little powdery with good pigmentation.
Calabar is bronze shade with red hues. It is shimmery shade with good texture and pigmentation.
Bori is bright medium pink shade with matte finish. The texture is very good with intense pigmentation.
Giza is a silver white shade with shimmery finish. The texture and pigmentation is amazing.
Burkina is a medium cool brown shade with matte finish. The texture and pigmentation is very good.
Cairo is medium burnt orange shade with glitter flecks. The texture and pigmentation is very good.
Ada is a medium reddish brown shade with matte finish. The texture and pigmentation is very good.
Dahia is a light golden shade with metallic finish. The texture and pigmentation is amazing.
Zulu is dark brown shade with orange hues and matte finish. The texture and pigmentation is very good.
Casablanca is a medium bronze shade with metallic finish. the texture and pigmentation is amazing.
Fulani is a dark chocolate brown with matte finish. The texture and pigmentation is very good.

Overall this palette have no duds and all the colors have good texture and intense pigmentation except one or two with little powdery formula which tends to fall. This brand is famous for its pigmentation and is not doubt deserve the ravings it got. the staying power is also amazing and shades doesn't fade easily. It is perfect pick for ones who want combination of bold and neutral shades.


My Rating
4.5/5


The Masquerade Eyeshadow Palette by Juvia's Place is priced $30
comments powered by

Disqus