I spotted one more brand for matte liquid lipsticks and without a doubt i had to try them. The brand is pretty new for me called Color Institute Italy but the proper sealed packaging and ingredients mentioned on it really impressed me unlike other local brands which are not sealed and have no details on the packaging. The range is quite good with different shades and i have picked 4 shades to try. Lets dig this lip glosses to find out their worth.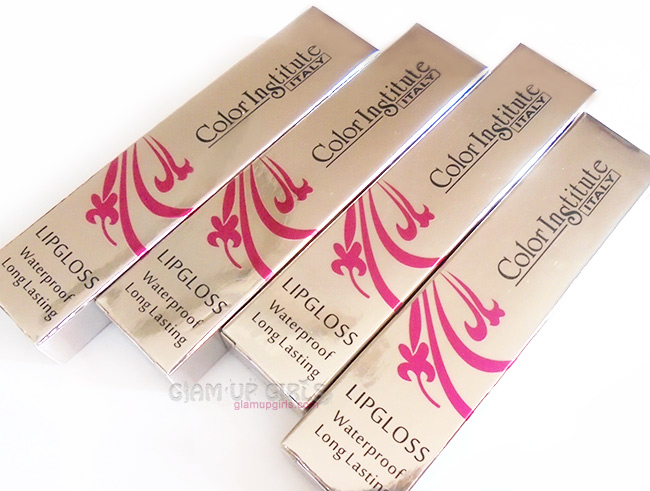 Water Proof, Longlasting, Lipgloss by Color Institute Italy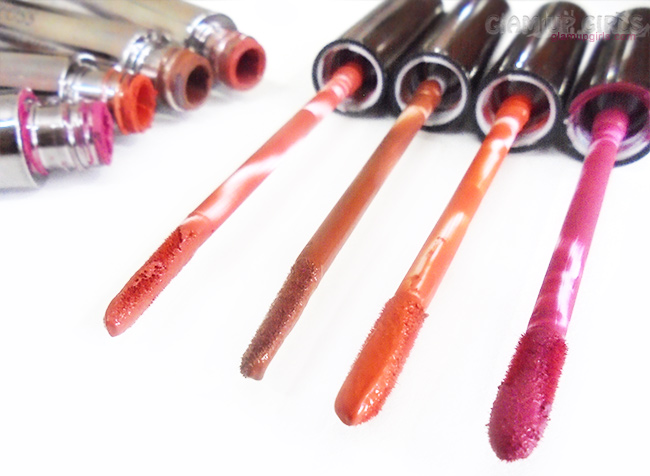 Water Proof, Longlasting, Lipgloss by Color Institute Italy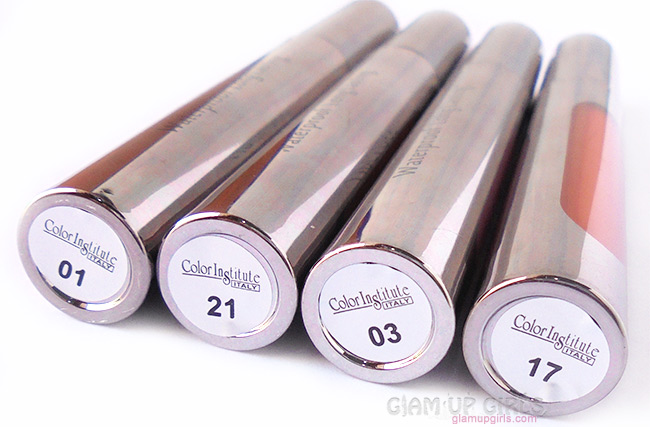 Water Proof, Longlasting, Lipgloss by Color Institute Italy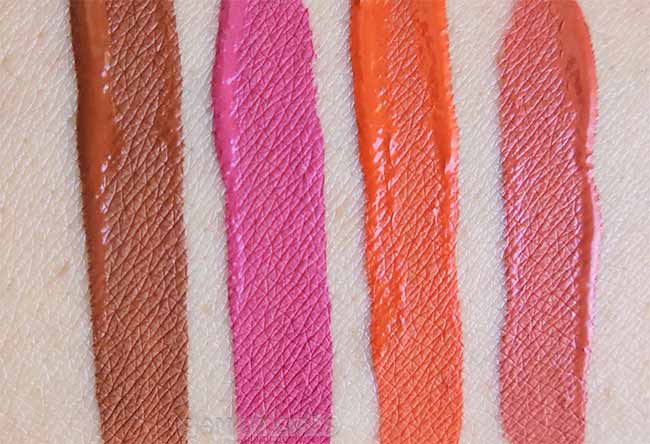 Color Institute Italy Swatches from left to right - 01,03 ,17,21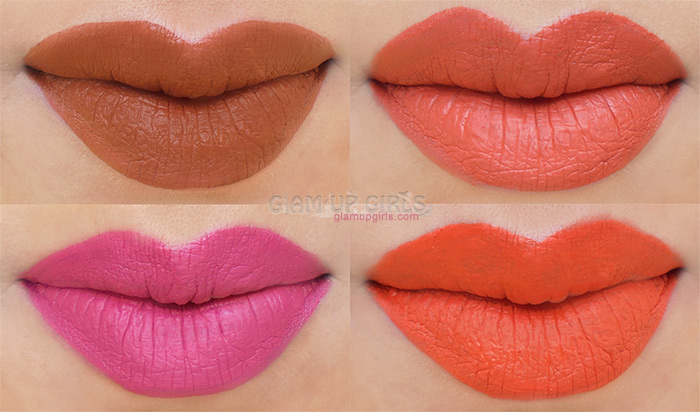 My Thoughts
These lip products come in silver shiny tubes in similar color cardboard packaging. The packaging was sealed with plastic cover and the ingredients and other details are mentioned on it. The lip gloss tubes have long oval shape transparent area from which the product is visible. The size of tube is pretty long and have long flat applicator which is quite good.
Coming to the formula the shades have bit different formula competitively like most of the matte liquid lipsticks you try. The dark shades provide even coverage while lighter shades looks bit uneven. The texture of the shades is soft creamy and have extremely opaque pigmentation on one swipe. These is no particular scent in it but the taste feels bit powdery which is not much bothering.
Shade 01 is dark brown shade and has the perfect formula which applies smoothly and one layer is enough to get good pigmentation. If you are lusting over Kylie Jenner True brown lip kit then you can fill your craving with this shade.
Shade 03 is a mauvy pink which is one of my favorite color. The formula of this shade is really good as well and provides even coverage in first application.
Shade 21 is rosy pink shade which is beautiful but have slight formula then the previous two. It does provide even coverage but is bit drying which is similar like
Clazona liquid lipsticks
.
Shade 17 is a bright orange shade and have bit strange formula which is really hard to apply evenly and can turn out bit patchy like
L.A Girl pigment gloss in Playful
.
Overall these liquid lipsticks are really good for their price and darker shades have really comfortable formula which is not very drying and stays very long unless you remove them with oil base remover. These are water proof but tends to flake if you eat oily food. Lighter shades however have formula for which you have to struggle to get even coverage.
In Favor
Comes in sealed packaging
Have wide range of shades
Texture is really good
Highly pigmented
Very long lasting
Transfer proof
Not very drying like Clazona
Not in Favor
Light shades have bit uneven formula
My Rating

4/5
Water Proof, Longlasting, Lipgloss by Color Institute Italy are priced
PKR250
to
PKR350