Jordana Matte Lipsticks in Terra cotta, Rouge, Pink Passion and Blushed - Review and Swatches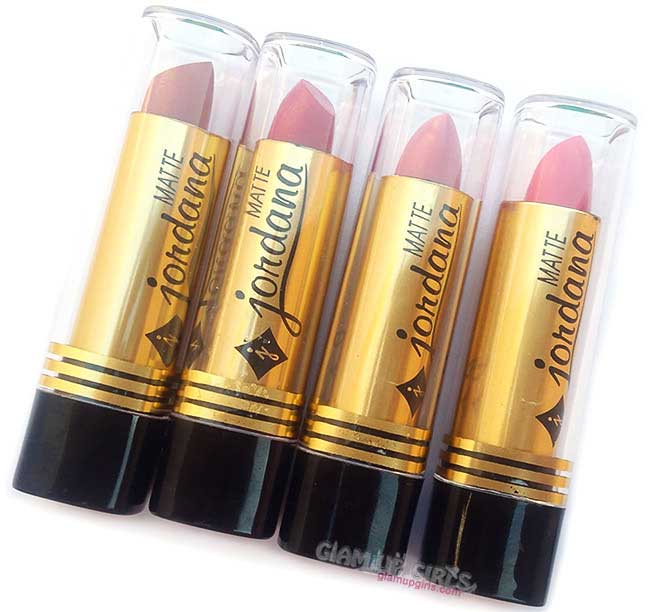 Jordana Matte Lipsticks are quite popular for its price, color range and quality. I never picked any of them before but got quite some requests from my readers about them. I was really impressed with the wide range of shades available in this category. Though they also introduced modern matte category but that have less color options and is pricier then old matte ones. Well i picked the shades called Terra cotta, Rouge, Pink Passion, Blushed and let me tell you if they are good enough or not.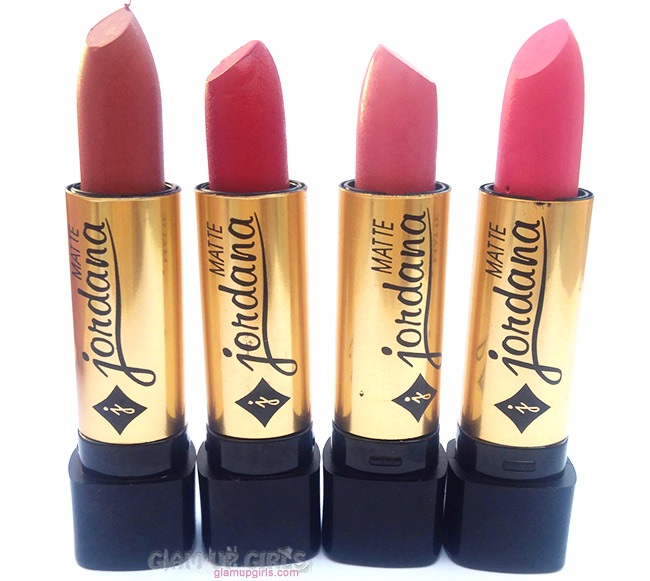 Product description

These lipsticks have opaque matte finish which are easy to apply and lasts whole day.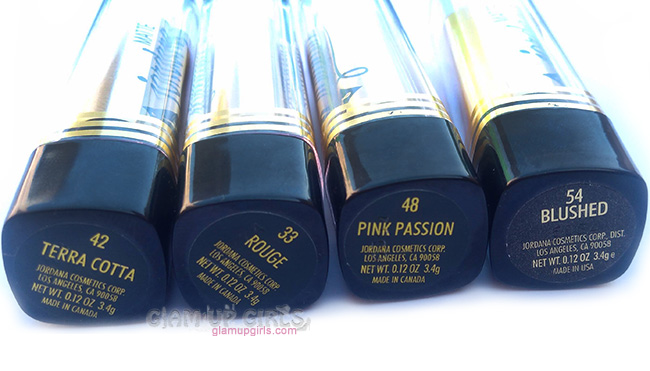 Jordana Matte Lipsticks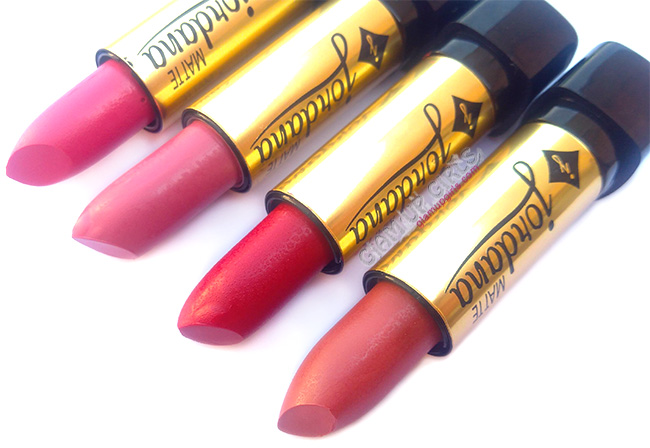 Jordana Matte Lipsticks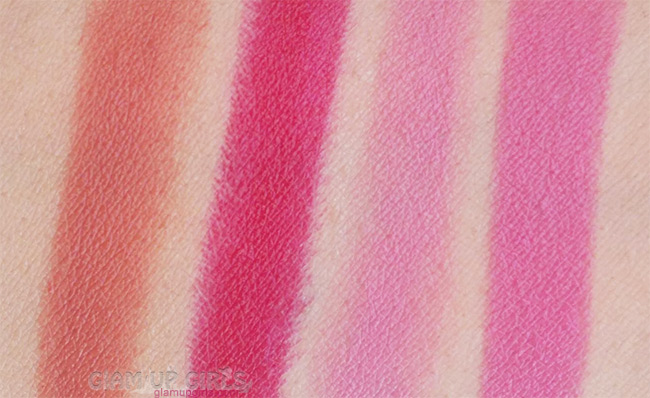 Jordana Matte Lipsticks swatches of Terra cotta, Rouge, Pink Passion and Blushed

My Thoughts
Starting from the packaging, it can be seen that it is not very sturdy and is kind of old style with golden plastic bullet and transparent lid. However this packaging is still batter then Wet n Wild mega last lip color which is better looking but is less sturdy. The first thing you will notice after opening the lid is, their noticeable vanilla smell which is not very bad but if you like your lipsticks odor free then you might don't like it. However the smell doesn't linger long and will fade after few minutes.

Texture wise i am also going to compare them with Wet n wild mega last lipsticks as they are almost equally priced. The formula seems almost identical except wet n wild do not have similar smell. Jordana matte lipsticks are highly pigmented and in one swipe you will get fully opaque color. They are matte formula but it applies smoothly. However i do prefer to moisturize my dry lips for better look and coverage. From the shades i picked Terra cotta is a beautiful brown orange shade for neutral look. Rouge is blue tone red color and is famously known as dupe for MAC Ruby Woo. Pink passion is beautiful light pink mauve y shade for every day. Blushed is darker version of Pink Passion.

The lasting power is amazing as well, specially the dark shades stay very very long. I used Rouge on my wedding day and become fan of this shade. Since then i am using it continuously and it can survive whole day with intake of food and water. Other shades do fade little quickly but Rouge's staying power is amazing. It in fact leaves a little stain behind as well. These lipstick are also not drying on lips and nor they are moisturizing.

Overall i m really impressed with the quality of these lipsticks. They are highly pigmented, matte, long lasting and comfortable on lips. For the price they are best to pick.

In Favor
Nice texture
Highly pigmented
Comfortable matte formula
Very long lasting
Very budget friendly
Not in Favor
Old style packaging
Noticeable vanilla odor
My Rating
4.5/5


Jordana Matte Lipsticks are priced $1.99 each
comments powered by

Disqus