Oval makeup brushes got very popular in last year and you get to see every other blogger or vlogger using it. However the most famous brand Artis was very costly and not every one can afford it but at the same time there are a lot of brands offering the
dupes of oval brushes
and the most budget friendly dupes can be bought from Aliexpress. You can buy individual to 10 brushes set but i think you do not need all brushes, only few are enough for one person. Today i am going to share my picks of oval brushes from Aliexpress.
I have got five oval brush set which includes face and eye makeup brushes. There are larger and smaller brushes available then my picks but i said i found them just extra. The larger available brush, which is supposed to be a foundation brush, is so large that it will not fit in the contours of your face and the blending will not be up to the mark. So lets get in details of the brushes i am sharing today.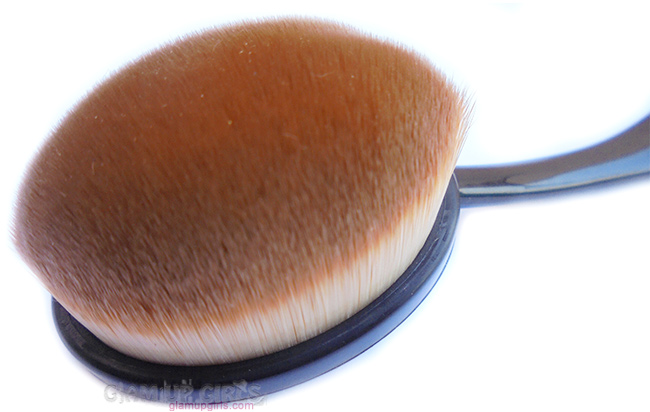 The largest brush in my picks can be used for applying foundation and it is the roughly size of standard
kabuki brush
, bit larger in length though. It is fully packed with the softest fibers i have ever came across with. The wide oval shape with packed bristles are perfect to apply liquid foundation evenly and smoothly. I am so impressed with its quality that now i am curious about how the original will work. The result is flawless and none of my previous foundation brush could achieve such finish. It can also be used to apply overall powder.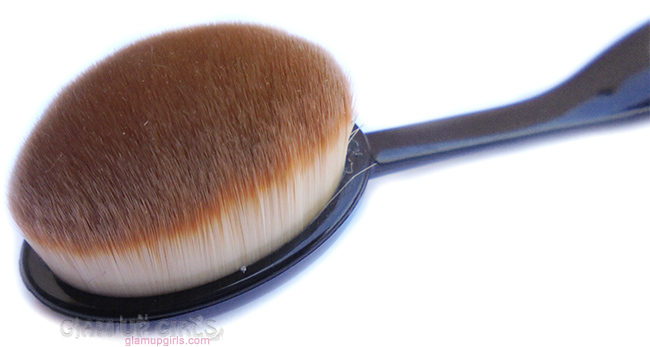 A little smaller then foundation brush, this can be used for applying blush, contour or highlighter. The shape and size gives you perfect reach for you cheek bones hollows and other highlighting areas. The density of bristles is same as previous one which is fully packed and are softest to touch.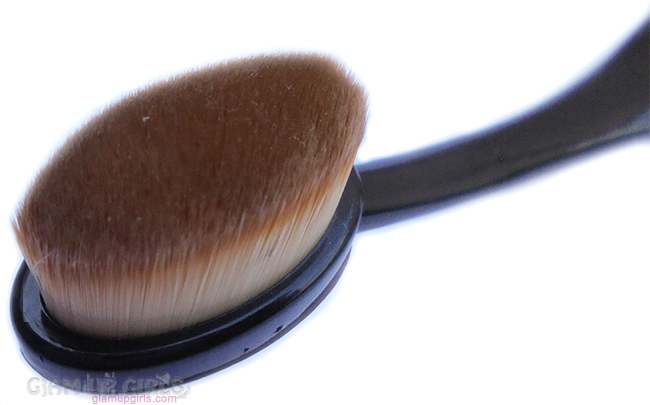 Little smaller then blush brush it can be used for applying concealer or under eye powder. The size help you precise application for face products. It can also be used for face contouring and blending. The bristles are fully packed and help you achieve flawless complexion.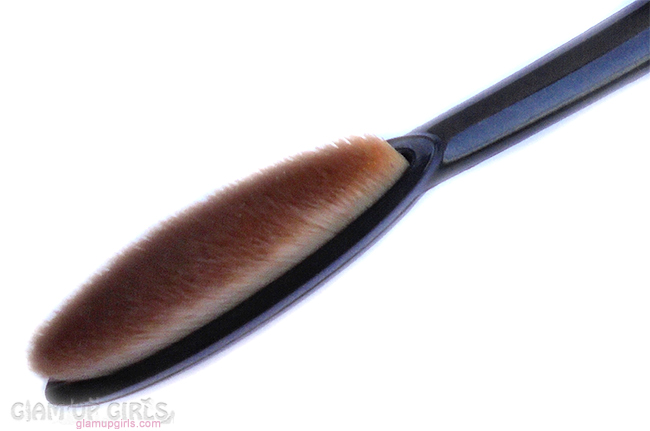 This brush is longer in size and can be used for applying eyeshadow. The bristles are packed and can be used to blend the eye shadow for smudge or smokey look. I will not say that it is perfect brush for eye makeup but it can be used for multipurpose or to apply single or two shadows. It can also be used for applying under eye shadow or even to shape eye brows.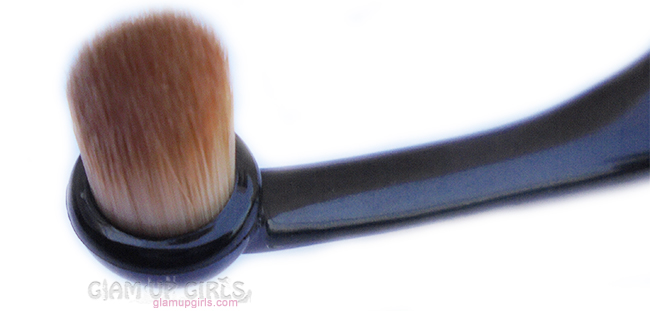 This brush is small and have round shape. It can be used for eye shadow blending or even spot concealing. The small shape is perfect to reach on small areas like around the nose or applying highlighter on inner rim of eyes. It can also be used for highlighting brow bone or upper lips point for enhancing features.
Overall i am very impressed with the quality of these brushes, they are definitely worth trying and good value of money. They will give you new experience of applying face makeup and may be you won't need any other brush in future.
The price varies for the design and the set you buy ranging from $1.50 to own wards. So such thoroughly for good deal which suits your need and are easy on pocket. So if you are looking for budget friendly oval makeup brushes, get them from Aliexpress.