Since i have read and seen MUA's and beauty bloggers raving about Sigma kabuki brushes, i was so desperate to try any one of those brushes and when i received Sigma 3DHD kabuki brush in my mail i was overjoyed with happiness because it is supposed to be the improved version of F80 kabuki. I have been using this brush for all my foundation application from the time i got hold of it and today i am going to share my thoughts on this pretty pink kabuki.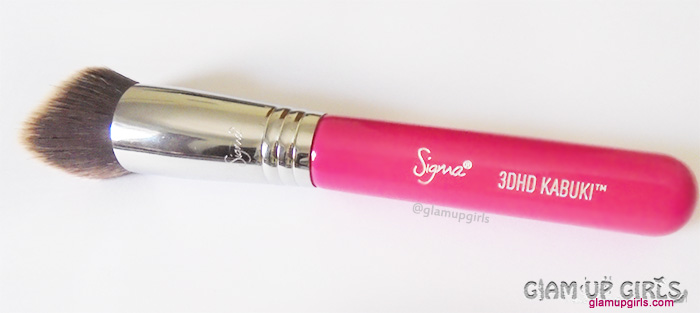 Sigma 3DHD Kabuki Brush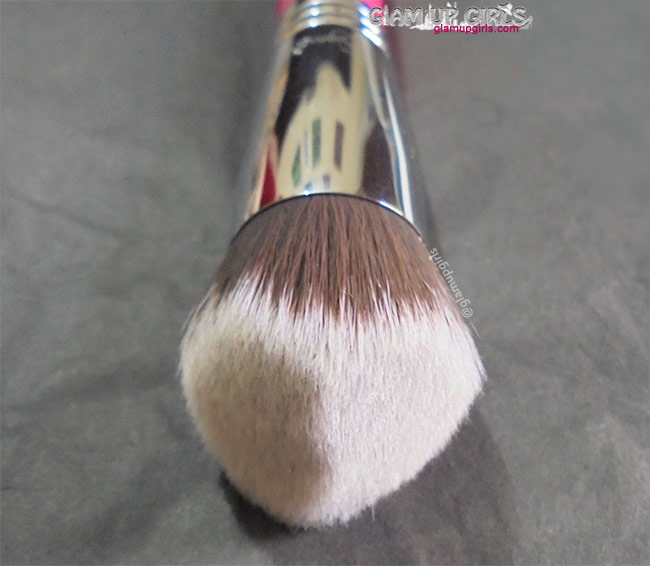 Product description
This is a multifunctional brush which works for all areas of the face to apply liquid, cream and powder.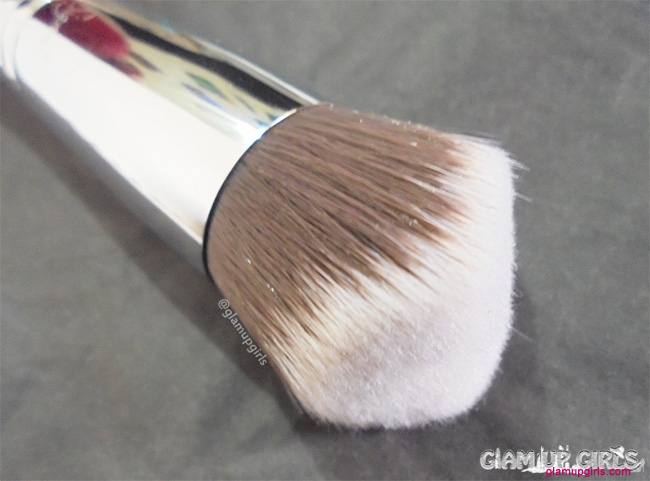 My Thoughts
These brushes are available in 3 colors and the color i got is definitely every girls favorite pink. As it is my first Sigma face brush i must say it sure is, of really good quality like they claim. The bristles are very soft and dense and because of that it doesn't waste the product and blend any liquid or cream foundation perfectly.
The fact that it is called 3D is that it is angled from two sides. These angled sides help you apply product on the face where other broad face brushes cannot reach like around the nose, chin and eyes. When you start moving this brush on face its bristles move accordingly because they are very soft and gentle which are easily bendable but yet they move back to their place when you leave them. I am really amazed to see how beautifully it help applying my mouse and cream foundations without wasting them compared to applying with fingers. I regret how much products i have wasted just applying with hands and not using a brush like this one before.
Some might find it tricky to use it first time but with little experience you can use it perfectly. The trick is to let the bristles move on their own and do not be afraid that it will lose its shape. As once you are done applying your makeup just move those bristles back with your fingers and it will be again same as before. I have washed it once and so far have not noticed any shedding and nor the shape got out of form. Though because of its dense bristles it take almost a whole day to get dry properly.
Overall having Sigma 3DHD Kabuki Brush is really worth it. It definitely have changed the way of applying products on your face which is more efficient and professional.
Sigma 3DHD Kabuki Brush
is priced $24