Being the hard core fan of Naruto and at the same time the love of hoarding eyeshadow palettes have made me so excited to buy the ColourPop Naruto Eyeshadow Palette. The characters on the palette make me feel so nostalgic. If you loved watching the show, i am sure you can relate. Let's talk about the palette.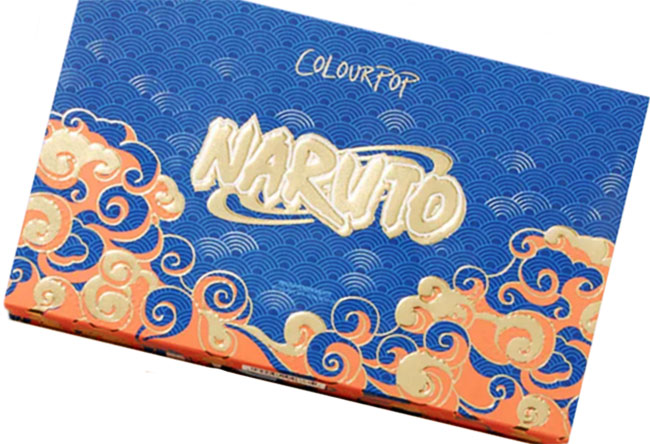 ColourPop Naruto Eyeshadow Palette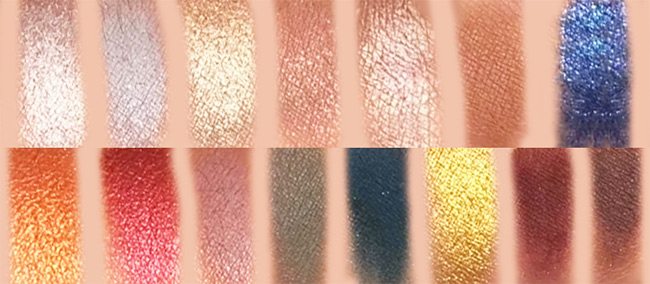 The blue and orange cardboard packaging of palette is quite eye catching. The inside palette contains 15 shades from different finishes and textures along with Naruto 3 main characters on the top side instead of any mirror. The reviews about this palette has been little disappointing regarding the shade names and color scheme which i some how agree. There should have been more orange, bright colors along with some other main characters names like how can you skip name Kakashi, though copy ninja is mentioned but still! I hope some one make the large bright palette and put all the fellow students name of Naruto with bright shades they represented. Well rant over, let's talk about the shades of palette.
The overall shades have very good pigmentation and shades leans more toward warm tones with few on cooler side. The color scheme will suit most of skin tones as it contains shades from light to dark. The metallic shades are super pigmented and blends smoothly. Mattes are also very good and none of them is chalky.
byakugan
: soft icy silver;metallic
copy ninja
: pale grey with silvery pinpoints;matte sparkle
hidden leaf village
: soft metallic gold;metallic
ramen ichiraku
: nudie pink with silvery pinpoints;matte sparkle
sakura
: metallic baby pink with gold duo chrome finish;duo- chrome
hidden stone village
: warm nude beige;matte
rasengan
: bright cobalt blue glitter;pearlescent glitter
nine-tails
: metallic coppery orange;metallic
sharingan
: metallic cranberry;metallic
hidden sand village
: neutral mauve;matte
jonin
: soft khaki;matte
hidden mist village
: matte deep teal;matte
hero
: metallic gold;metallic
kazekage
: matte rich wine;matte
hidden cloud village
: cool-toned deep brown;matte
ColourPop Naruto Eyeshadow Palette
is priced $24