With every
Korean skin care product
i am trying, i have been falling in love with them little by little. I have picked the Laneige water sleeping mask and Lip sleeping mask in small jars to try first while both these products are best selling all around the world and all for right reasons. After using them, I am going to get full jars of both these products soon once i run out out of them. Let me tell you why every body love them.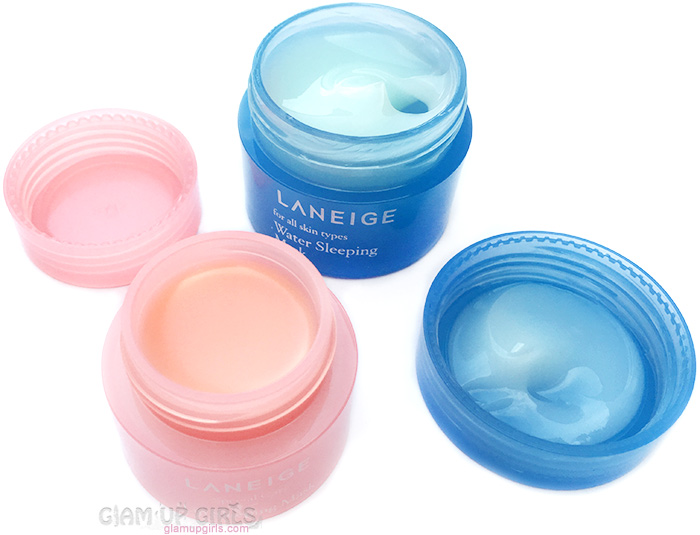 Product description
This water sleeping mask will restore moisture level of skin and lip sleeping mask will dissolves dead skin cells on your lips while you are sleeping.
Laneige Water Sleeping Mask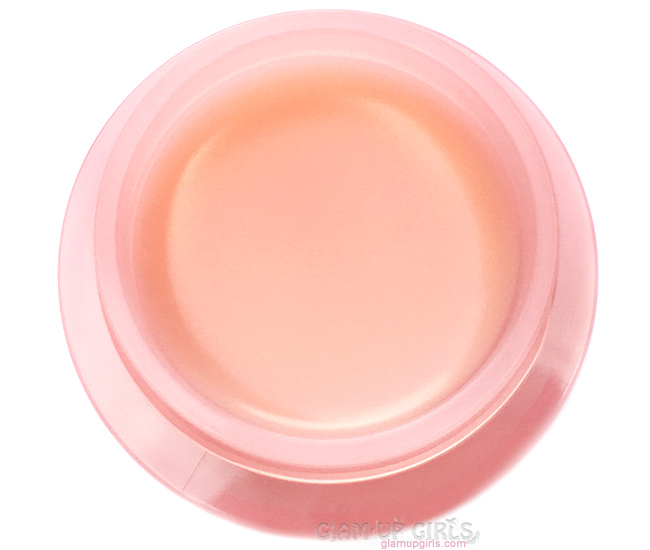 My Thoughts
Both jars are similar to their large ones. The sleeping face mask comes in blue plastic tub while lip sleeping masks comes in pink plastic tub. They have screw cap which are very travel friendly. They both have very mild refreshing smell which doesn't bother sensitive nose, in fact it soothes your senses while sleeping. Lip mask has little floral smell to it but that is also very light and refreshing.
Water sleeping mask has very light blue gel like formula which is not very thin or not too thick and feels very light weight on face. It is perfect texture suitable for all type of skin including oily and combination which can not tolerate any other moisturizing products. The brand suggested to use it after cleansing, toner and
emulsion
which is very effective night time routine but i some time skip the
emulsion
which can little heavy for oily and combination skin.
After cleansing and toner, i take little amount and spread it on face from center to out wards with gentle strokes. It absorbs quickly and instantly leave your skin petal soft. Their will be no stains on pillow or sticky feeling to your skin. In the morning i just wash my face with plain water and the effect is amazing. The skin feels plump, glowing and well moisturized which i do not want to ruin with cleansers. If you have dull and tired skin from day out or suffering from hydration, even for oily skin this mask will work wonders. The best way is to use it 2 or 3 times week.
Lip sleeping mask have little thick formula like any lip balm but it is still very light weight. I apply it at the end of all night skin care routine and make sure to not eat any thing until morning. You need very very little amount for regular use but if you are suffering from very dry lips, you can apply more. It also instantly moisturize your lips and make them soft. In morning the result is amazing as well. If you have mask on your lips, remove extra with tissue. Nothing ever worked for my lips longer then few hours but this product seriously did wonders. As it has exfoliating formula so it is suggested to use it only once a week.
Overall lip sleeping mask hydrate lips deeply, improve their texture and make them super soft like nothing else while water sleeping mask hydrate skin without feeling sticky or oily, have soothing effect helping in good night sleep and make the skin super soft and smooth in morning.
In Favor
Very light weight texture
For all skin type
Make skin and lips super soft and smooth.
Lip mask has exfoliating factor
Non stick formula
Moisturize deeply and remove dull skin
Both have soothing effect
Not in Favor
My Rating
5/5
Laneige
Lip sleeping mask
is priced $16 and
Water sleeping mask
is priced $18