Sigma Beauty Enchanted Eye Shadow Palette Swatches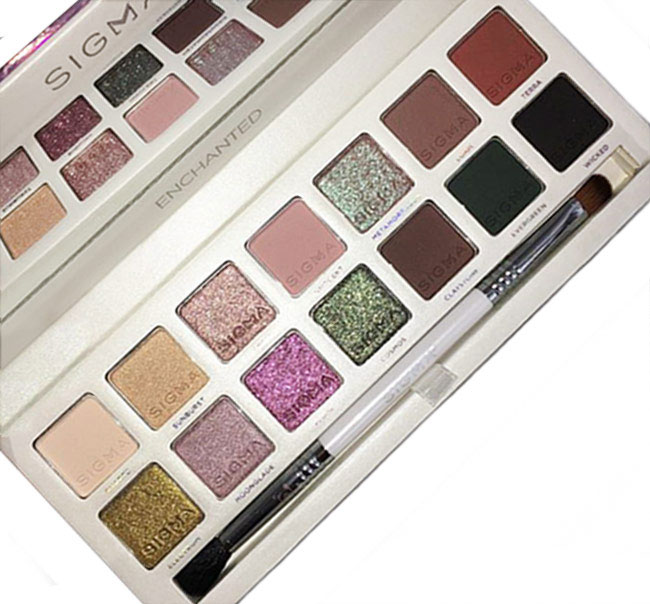 Though Sigma is mostly famous for their high quality makeup brushes and cleaning gadgets but they have very good makeup line. In fact Sigma warm neutral eyeshadow palette is one of my most favorite palette. Sigma Beauty have come up with new palette called Enchanted Eye Shadow Palette. It doesn't only contain some sparkly shades but also have beautiful purple, holographic packaging with some enchanted design to catch anyone's eye who is a makeup hoarder like me and love to collect colorful makeup. Let me tell you more about this gorgeous palette.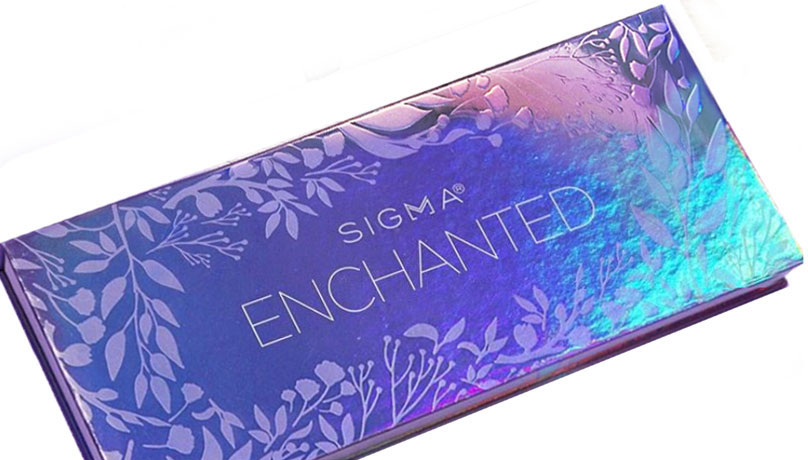 Product description

Brand claims this palette have buildbale, blendable formulas, having duochrome matte and shimmer finishes.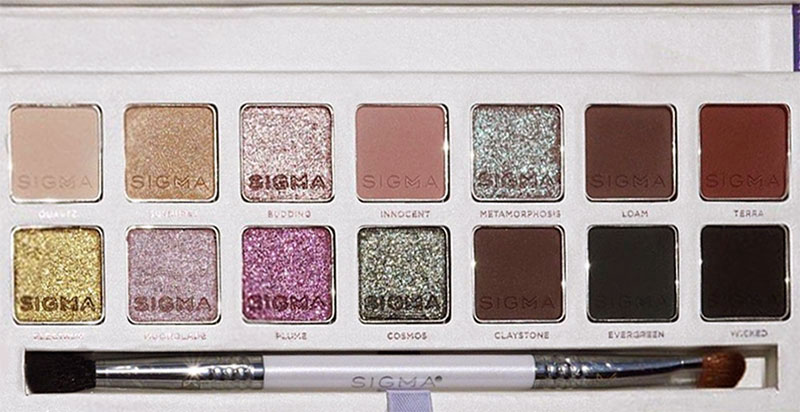 Sigma Beauty Enchanted Eye Shadow Palette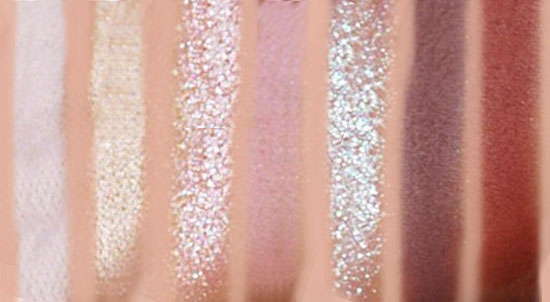 Swatches of Sigma Beauty Enchanted Eye Shadow Palette Top Row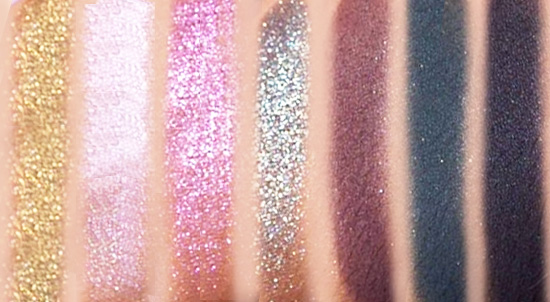 This palette comes in beautiful medium purple holographic packaging. It contains 14 shades along with mirror and dual ended brush which makes it perfect for on the go palette and travel friendly. The brush with dual end includes E38 Diffused Crease to soften and blend the harsh color lines while E54 Medium Sweeper is perfect to pack + blend colors across the entire lid, specially those beautiful glittery shades.

All the shades have very good pigmentation with blendable formula. There are 7 mattes with 2 duochromes, 1 frost finish, 1 metallic and 3 shimmery shades. Lets talk about each shade separatly.

Quartz defined as Barely beige matte and it is a light beige color perfect for whole lid.
Sunburst defined as Daylight marigold shimmer and it is light golden shimmery shade which can work as highlighter as well.
Budding defined as Peony pink shimmer and it is dull pink with shimmery finish.
Innocent defined as Fair rosewood matte and it is a warm tone medium mauve shade with matte finish.
Metamorphosis defined as Icy rose duochrome and it is shimmery duochrome shade with pink base and silver flip.
Loam defined as Sandy brown matte and it is a cool tone dark brown shade with matte finish.
Terra defined as Tawny cinnamon matte and it is a dark burnt orange shade with matte finish.
Electrum defined as Electric gold shimmer and it is a bright yellow gold shimmery shade.
Moonglade defined as Regal mauve frost and it is a pale mauve shade with frost finish.
Plume defined as Metallic purple milkweed and it is a medium fuchsia color with metallic finish.
Cosmos defined as Galaxy green duochrome and it is a duochrome shimmery shade with green base and silver glitter.
Claystone defined as Hickory brown matte and it is cool tone dark purplish brown color with matte finish
Evergreen defined as Pine green matte and it is a dark forest green color with matte finish.
Wicked defined as Blackest black matte and it is dark pure black color like Sigma gel liner in wicked with matte finish.

I like the fact that this palette where give you beautiful fun sparkly shades for glamorous look, you can also create everyday neutral look from it. There is good amount of brown and dark shades available in it, to create smokey or minimal eye look. The inclusion of black is really good which most of the palettes nowadays don't have. All in all it is great palette to have and all the shades are pretty much usable to create almost every type of makeup.

Sigma Beauty Enchanted Eye Shadow Palette is priced $49
comments powered by

Disqus