Huda Beauty Glow Obsessions Highlighter Palette in Light - Review and Swatches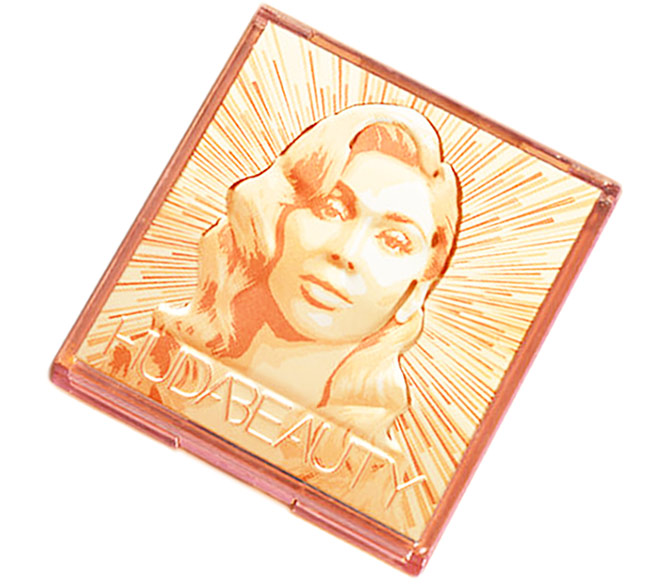 Aren't these obsession palettes are becoming obsession for everyone. Well at least they have become for me. I have even created a new tag on my blog called obsessions containing all of Huda Beauty obsession palettes, i have reviewed here. This new addition is really cute and is worth having for a makeup junkie like me. These new palettes have three colors to choose from, including light, medium and rich. I am talking about the light glow palette today.

Product description
The product is claimed to be lightweight with dewy shimmer finish, giving you effortless real glow and radiant complexion. Developed with baking technology for non powdery, intense shine.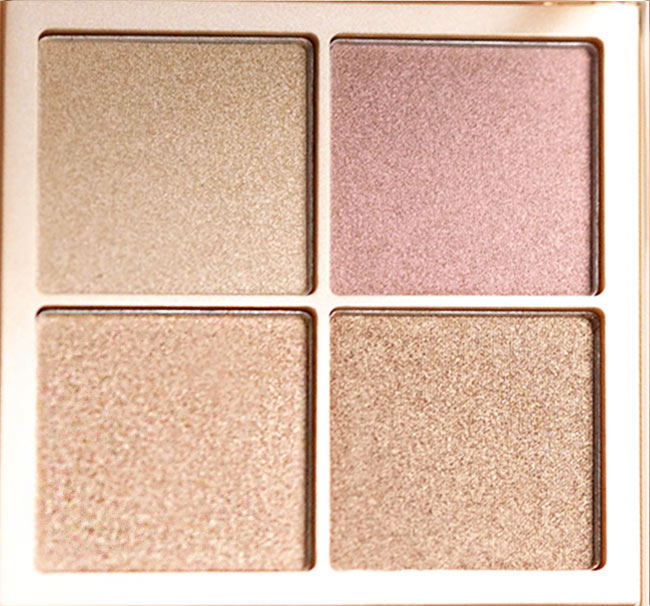 Huda Beauty Glow Obsessions Highlighter Palette in Light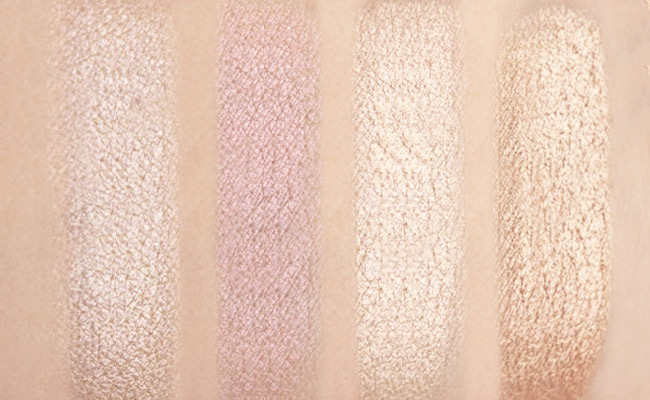 Huda Beauty Glow Obsessions Highlighter Palette in Light

My Thoughts
The gold packaging is really beautiful with Huda face embossed on top. it contains four shades which are defined as light, blush, medium and deep. The palette is compact size with mirror inside making it very travel friendly. The shades have no doubt very light weight having ultra fine powder and the shimmer is not glittery or very intense. It gives you beautiful sweep of glowing shades with all colors.

The light shade is light champagne gold and the blush shade is beautiful light rosy pink shade. The bottom shades include light bronze shade and dark bronze shade for depth for adding dimension. These shades can be used in multiple ways and apart from using them only on cheeks and highlighting spots, they can be used for eye makeup and even lip shiner. I don't really use all shades at once obviously. The light shade is perfect for day time and the darkest one is for night. Also when you are applying blush shade, you don't need other shades to apply or it will look too much. The blush shade is pretty glowing tinted highlighter on its own.

The texture of shades is undoubtedly very good which is claimed to be developed with baking technology (whatever that is) and they applied very smoothly like a cushion formula. On top of that the shine is very natural like your skin is glowing from with in and not some glittery substance on top. They set pretty well with all sort of makeup including liquid and powder face products. It also stays very long and you can see the glow at the end of the day as well.

Overall these palettes are really good not only for the quality and versatility of the shades but also for the packaging and the pocket size which makes it easy to carry it everywhere.

Glow Obsession palettes are priced $27
comments powered by

Disqus