Tony Moly Floria Whitening Capsule Essence - Korean Beauty Product Review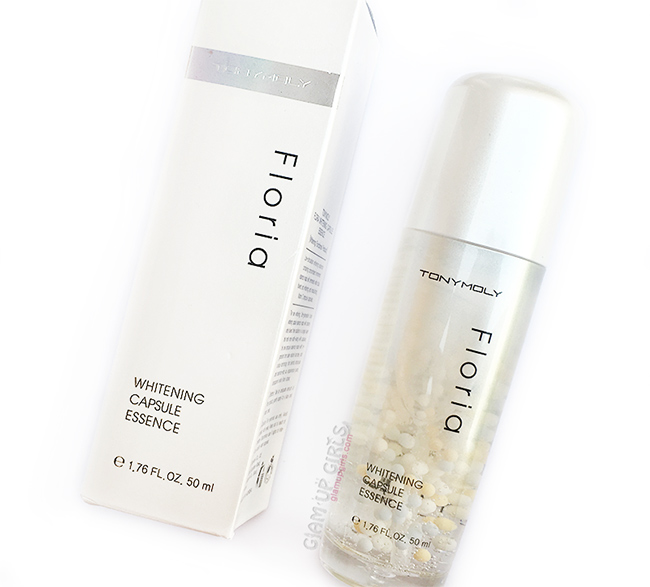 Essence is one of the most important product is Korean skin care regime. Once i decided to try Korean skin care, i wanted to try famous Missah time revolution the first treatment essence mist but once i saw Tony Moly floria whitening capsule essence, i loved its packaging and considering that Tony Moly is one more famous Korean brand for beauty products and makeup, i decided to try it first. I have finished more then half of this bottle by now and ready to share my thoughts if it is good enough or not.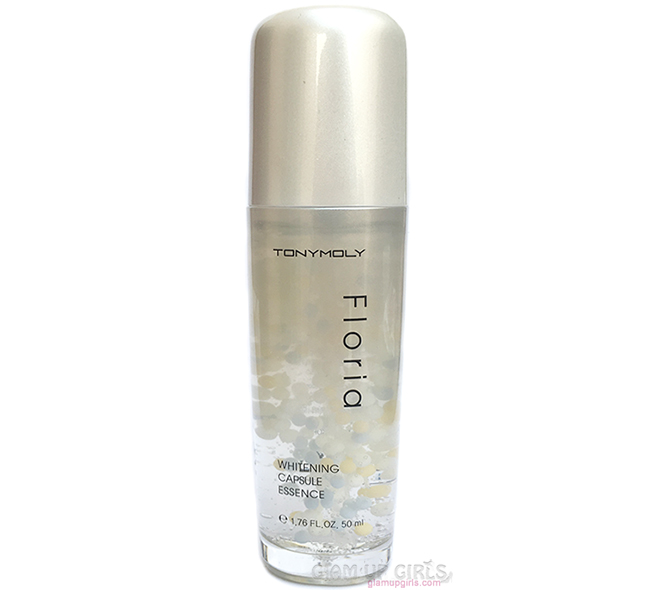 Product description

This serum gently exfoliate to brighten, lighten, clear and moisturize your skin.

My Thoughts
The packaging of this product is beautiful and feel luxurious. It is transparent plastic bottle with pump dispenser. The essence have little thick consistency like ampule and have small round foamy beads inside which upon dispensing are torn. This essence have a refreshing floral smell similar to most of the Korean products which is not bothering and fades after few minute.

The best way to use essence is to first clean your face thoroughly, apply toner, follow up with essence and then apply other skin care products. Two to three small pumps are enough for whole face and neck. I gently pat it on face and absorb it with little outward stokes. The texture of this essence is bit sticky while application similar to ampoule but once it dries, it feels like very light weight moisturizer on skin. It is not very moisturizing and if you have normal, combination or oily skin then it can be your perfect every day moisturizer in summers but for dry skin it needs to be paired with emulsion or other moisturizers.

Once you blend this essence, the foamy beads need little more effort to blend. They are not exfoliating but have very soft texture which with little pressure of fingers, absorb into skin. It gives glow like you get after sheet masks which is quite good and stays for many hours. I have noticed that skin become more supple, soft and brightened. It is a whitening essence but it will not change your original skin color but improve texture and brighten the skin which is good enough for me. We have not encountered any irritation or break out on any skin.

Overall it is a good moisturizer for oily and combination skin. For dry skin it needs to be paired with emulsion. It is light weight, make your skin soft, supple and brightened.

In Favor

Beautiful packaging
Light weight texture
Good moisturizer for oily and combination skin in summers
Make skin soft and supple
Brighten the complexion
Not in favor
You think it is pricey
Dry skin needs it to paired with emulsion
My Rating
4.5/5


Tony Moly Floria Whitening Capsule Essence is priced $24 at Skin18
comments powered by

Disqus