Our local Pakistani brands have come a long way for few years and have produced amazing makeup in very affordable prices. Though they still need to up their game in quality, they do launch good products here and there. I have been asked by my readers about some of local makeup and i am trying to review them as soon as possible. As the tint and stain craze is still hot in makeup world, i am reviewing the very very affordable 3 lip tints from
Rivaj UK
. Lets see how they turned out.
Product description
Brand claims that these tints are watery and layerable which stains your lips for long-lasting color while being light and comfortable on lips.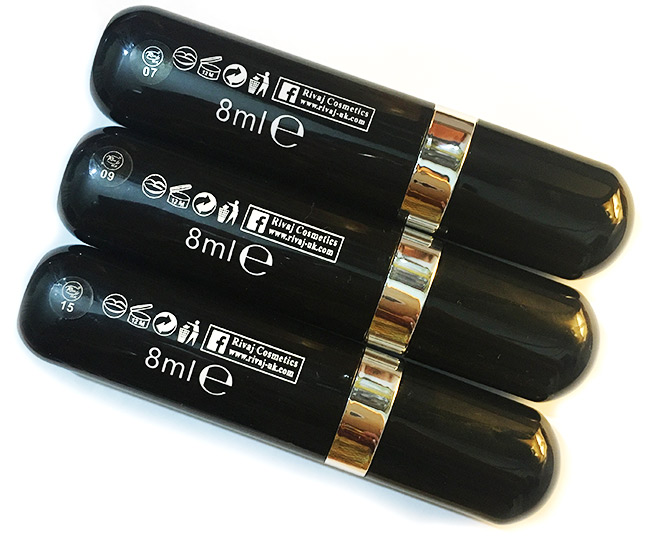 Rivaj Uk Lip Tint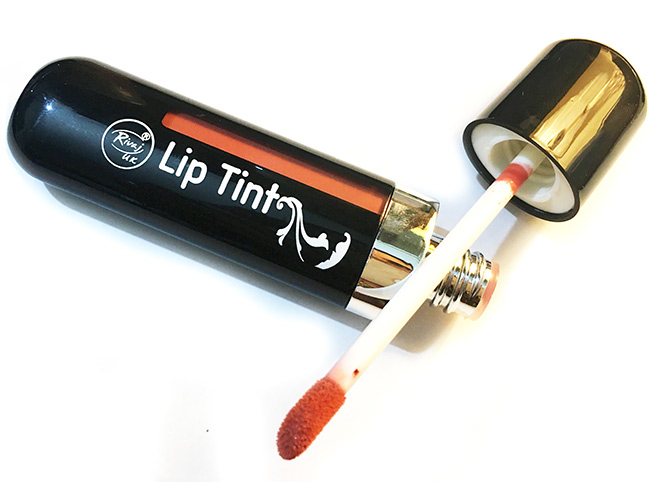 Rivaj Uk Lip Tint applicator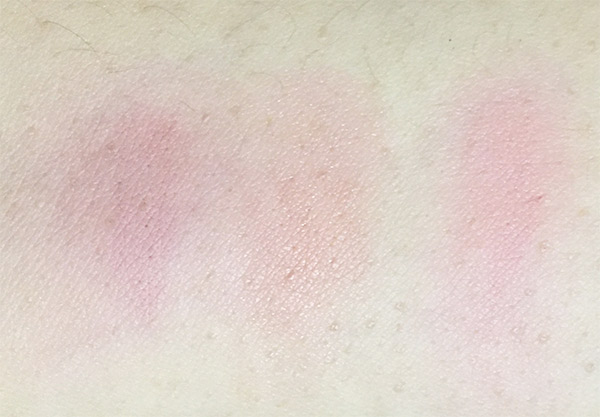 My Thoughts
These tints come in black tube packaging which is flatter instead of round shape. The shade is indicated by a small portion on tube which reflects the color of product. The applicator is doe foot which helps in precise application. The packaging is travel friendly and is quite sturdy. The shade i picked are 3, 7 ad 15 which ranges from light to dark and i must say that all of them are highly pigmented and formula is quite comfortable on lips. Though they do have a quite noticeable floral smell which fades after few minutes.
The shade 3 is a dark berry red shade, 7 is a coral peach and 15 is a pinkish red color. The do have thin consistency but is not runny and can be applied easily before they dry. The texture is creamy, smooth and easily spreadable. You must take very little amount of product and start building as you like. For lighter stain, one coat is enough and gives very natural color which you can further smudge for more sheer application with fingers. You can build the full coverage with swiping the applicator few times.
Depending on your choice the shades can be smudges or applied as it is. They dry to smooth matte finish which not drying or feel uncomfortable of lips but neither they are moisturizing. You can apply lip balm on top of tint, once it is dried to give them a glossy effect. These are also perfect to use as blusher as can be seen on above picture, how beautifully they have blended.
The quality is very good and i really liked the formula. These tints are light, comfortable, stays very long and are perfect for your everyday to glamorous makeup. For the price, i will highly recommend them.
Rivaj Uk Lip Tints are priced PKR370 each