Urban Decay NAKED Palette - Review and Swatches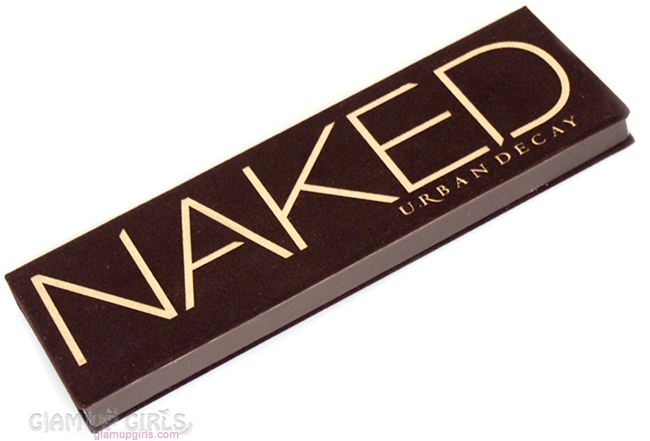 Urban Decay NAKED palette is very popular among makeup lovers because of its versatile collection of neutral shades. Today i am going to share my thoughts and swatches of this palette.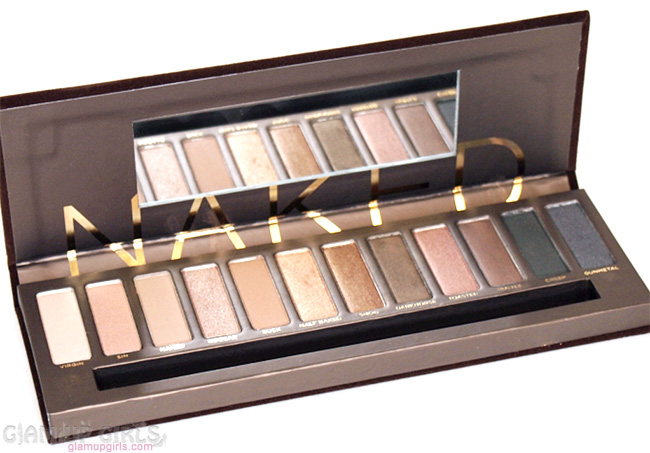 Product description
Everybody wants to look good NAKED! Far from a group of boring beige shadows, Naked Palette's long, lean, seductive case is packed with TWELVE gorgeous neutrals, including FIVE NEW shades, and includes our pro-quality Good Karma Shadow Brush.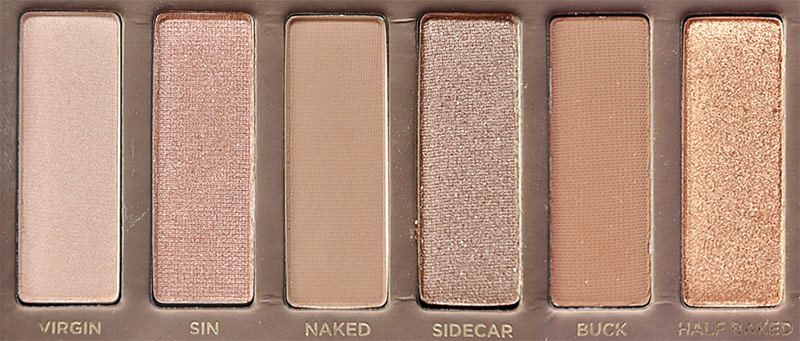 Urban Decay NAKED palette Left Side

Urban Decay NAKED Swatches of Virgin, sin, Naked, Sidecar, Buck, Half Baked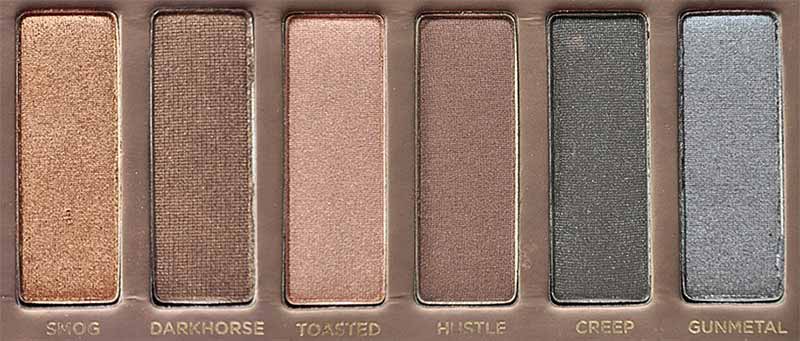 Urban Decay NAKED Palette Right Side

My Thoughts
This palette comes in dark brown card board packaging with golden marking which looks absolutely amazing. This palette have 12 shades which are perfect for every day to glamorous look. All the shades have very good pigmentation and with minimal fall out. The texture of shades is also really good which is easy to apply and blend.

Virgin: Very light beige shade with shimmery finish. It is perfect for brow highlighting and inner eye.
Sin: Champagne shade with shimmery finish.
Naked: Medium brown shade with matte finish.
Sidecar: Bronze shade with red undertones. It has shimmery finish.
Buck: Dark brown shade with matte finish.
Half Baked: Dark gold-Copper shade with metallic finish.
Smog: Dark bronze shade with frost finish.
Darkhorse: Dark chocolate brown shade with frosty finish
Toasted: Deep warm rosy brown shade with shimmery finish.
Hustle: Dark plum-brown shade with frosty finish.
Creep: Black shade with silver shimmer.
Gunmetal: Slate grey shade with silver shimmer.

There is little fallout in shimmery shade which is not very bad. Overall the texture is buttery smooth and have no chalky formula. If you are looking for versatile neutral eye shadow palette then this can be a pick for you, if you the price suits you.

Urban Decay NAKED Palette is available at just4girls

comments powered by

Disqus