Anastasia Beverly Hills is known for producing high-quality makeup products, and the Nouveau Eyeshadow Palette is no exception. A green themed palette with a stunning range of shades and versatile finishes, this palette certainly got my attention. Today i will share my thoughts, swatches and overall performance of the Anastasia Beverly Hills Nouveau Eyeshadow Palette.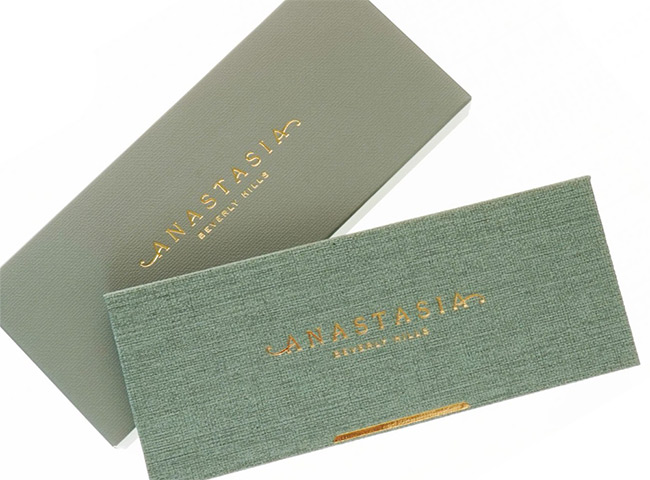 Anastasia Beverly Hills Nouveau Eye shadow Palette

Anastasia Beverly Hills Nouveau Eye shadow Palette

The Nouveau Eyeshadow Palette comes in an elegant and sturdy packaging with a large mirror inside. The palette feels luxurious and secure, making it travel-friendly and perfect for use on makeup sets or vanity tables. The magnetic closure ensures that the shades are well-protected, minimizing the risk of accidental spills or messes. It contains 12 shades, with 5 matte and 7 shimmery finishes.
The matte shades are heavily pigmented and are easy to apply, and the metallics are a masterpiece both in terms of quality and the effect they give on the eyelids. When paired with a quality eyeshadow primer, the shadows stay put throughout the day without creasing or fading, ensuring your eye makeup looks fresh and vibrant from morning till night.
Wings
is a cool pistachio shade with a silver sheen.
Isle
is a medium pale-gold metallic shade.
Belle
is a medium metallic bronze-gold shade.
Wisteria
is a cool, matte, lilac color.
Lili
is a metallic peach gold color.
Hope
is a medium metallic olive shade.
Paloma
is a very light beige matte shade.
Fleur
is a light-medium peach brown with a matte finish.
Liberty
is a matte olive green shade.
Peacoc
is a reddish brown shade with blue shine.
Metro
is a matte burnt orange shade.
Muse
is a dark brown matte shade.
The Anastasia Beverly Hills Nouveau Eyeshadow Palette is a versatile gem that deserves a spot in every makeup lover's collection. With its stunning color selection, mainly focused on green shades, excellent pigmentation, and blendability, this palette offers endless opportunities to create captivating eye looks.

Anastasia Beverly Hills Nouveau Eye shadow Palette
is priced $55