Makeup Revolution Pro Makeup Eraser Towel - Review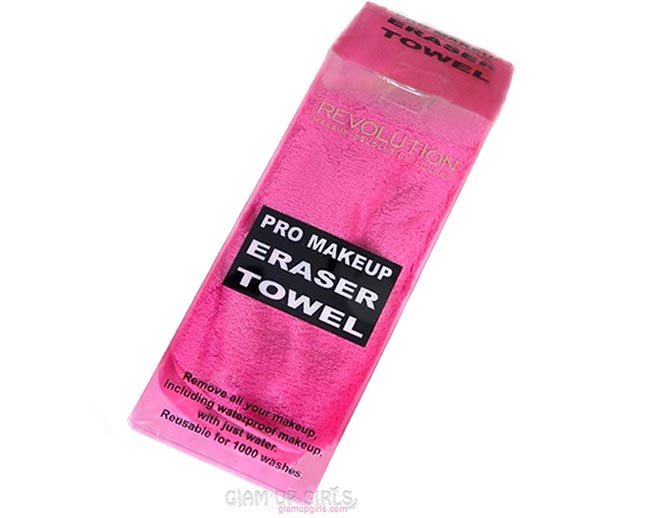 Makeup Eraser Towel idea have been introduced by The Original which is an innovative idea and made me curious to try cleanser free remover. While they offer it for price $20 Makeup Revolution came up with their own version in less price. The unique claims and quick makeup removing method is quite intriguing when you love to wear a lot of makeup and care for your clean skin. So lets see if this towel do what it says or not.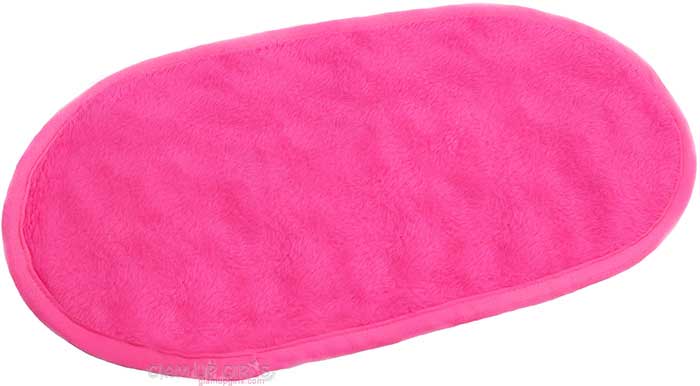 Product description

No need for any makeup remover, this makeup eraser towel removes 100% of your makeup with only water including waterproof makeup. Use up to 1000 times and it is machine washable so can be used again and again. The makeup eraser towel removes makeup completely and is made of the finest soft material that leaves your face feeling clean.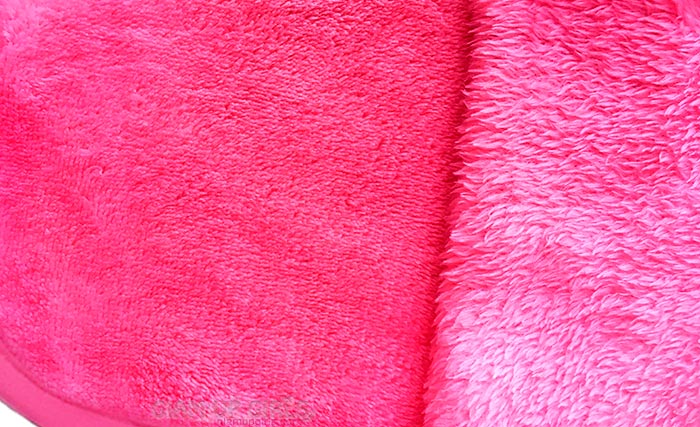 Makeup Revolution Pro Makeup Eraser Towel Both Sides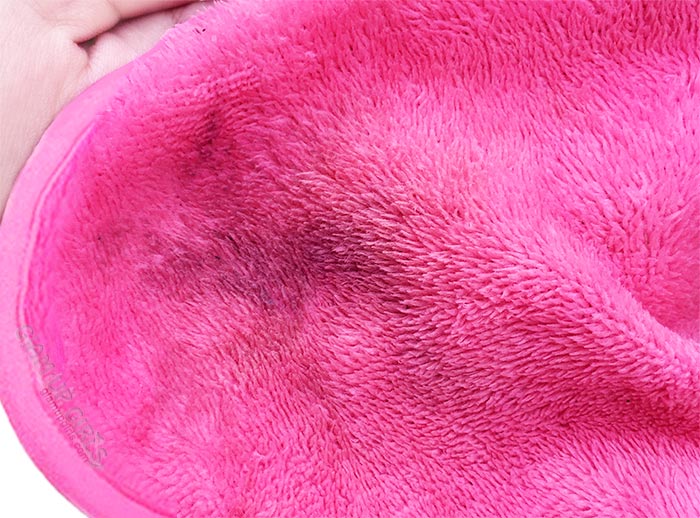 Makeup Revolution Pro Makeup Eraser Towel after using

My Thoughts
The bright pink polyester towel comes in transparent plastic pack which is slanted from both sides, you can store the towel in it after each use. The fluffy fibers is extremely soft like fur and feel very good against the skin like silk. The one side have more smooth fur while the other side have bit rough fibers. The size is not very long but enough for use at one time.

The idea is to wet the towel under warm water completely and squeeze out excessive water. If you are bit skeptical at first use you can wash it in washing machine for first time and then use it on your face. Once drenched in water and squeezed, remove your makeup by moving this towel in circular motion. It is better to use it from one side and moving further once the place becomes dirty. Now as it claims to remove the water proof makeup, i find it to be true to some extant. It completely removes eye makeup, eye liner and mascara. However you need to put some more effort for mascara and liquid matte lipsticks but it will be removed.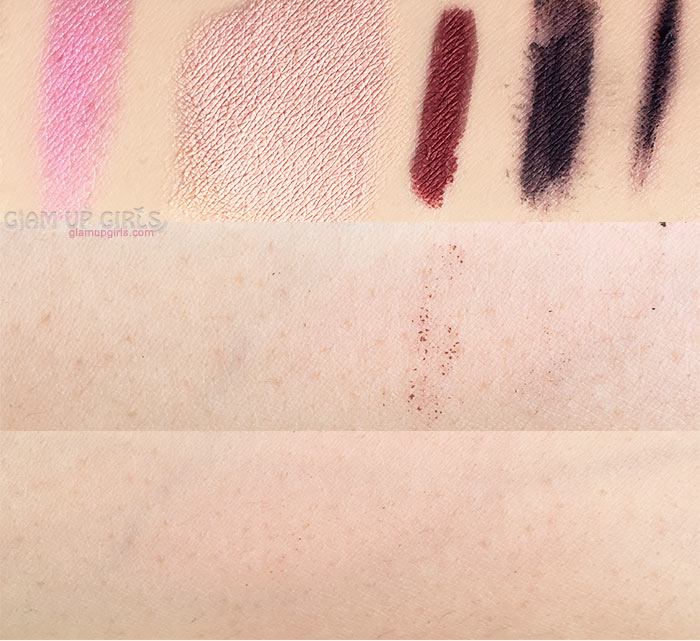 Removing makeup with Towel for heavy foundation, Colourpop matte liquid lipstick and water proof mascara and liner


After using it you will feel your skin clean of any makeup but if you have used heavy foundation like Estee Lauder Double Wear, Kryolan stick or Dermacol cover foundation then after using this towel you still need to clean with any good cleanser to deep clean your pores. You can wash it after each use to protect against bacteria. It is advised to wash it in washing machine but i think washing it with any good shampoo or tool cleanser by hand works as well and then once or twice in a week you can wash it in machine.

It is not a replacement to your proper cleansing routine as you need deep cleansing to clean and detoxify pores which makes your skin healthy. However this is good tool for starter and can replace your makeup removing wipes. After that it is better to follow up with your regular cleanser. It is perfect for traveling and daily use for quick removal of makeup and the times when you want to correct the makeup mistakes.

My favorite use for it is using it with cleansing oil which not only remove makeup and impurities but leaves the skin smooth and healthy. The difference between normal cloth and this towel is that its soft small threads provide proper friction to pull off makeup without rubbing to hard on skin at the same time it protects from smearing the makeup on skin. So when you are using this towel your makeup will not spread on whole face making it dirty like you face with using direct cleanser instead the fibers will keep the makeup stick to them.

Overall it is effective and quick way to clean face from makeup and impurities and the lasting life is up to 1000 washes. It is good investment for regular use but is not a complete replacement to cleansers.

In Favor

Remove all visible makeup
Very soft materiel and is relaxing to use it
Doesn't smear makeup on whole face
Environment friendly as can be used multiple times unlike wipes
Suitable for sensitive skin
Make less use of your cleansers
Can be used as gentle exfoliator
Can be washed up to 1000 times
Dry quickly
Not in Favor
Doesn't remove makeup completely
More rubbing is needed for stubborn makeup
Need washing after every use
My Rating

4/5

Makeup Revolution Pro Makeup Eraser Towel is priced $13.99
comments powered by

Disqus