Dermacol is professional makeup brand which is quite famous for their makeup cover foundation because of its high coverage and long lasting power. I have reviewed
Dermacol makeup cover foundation
which got quite famous on our blog. However this foundation do required a good primer which can get you smooth canvas to apply foundation easily and make it crease less. Recently i picked Dermacol Satin Makeup Base which claims to provide smooth skin filling pores and wrinkles. Let me tell you in detail how it turned out for us.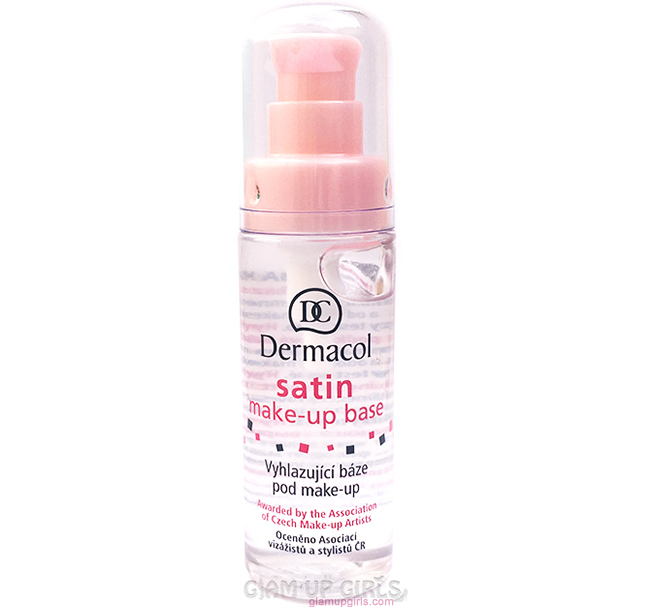 Product description
Brand describes that this smoothing satin base fills and erases wrinkles, fine lines and pores.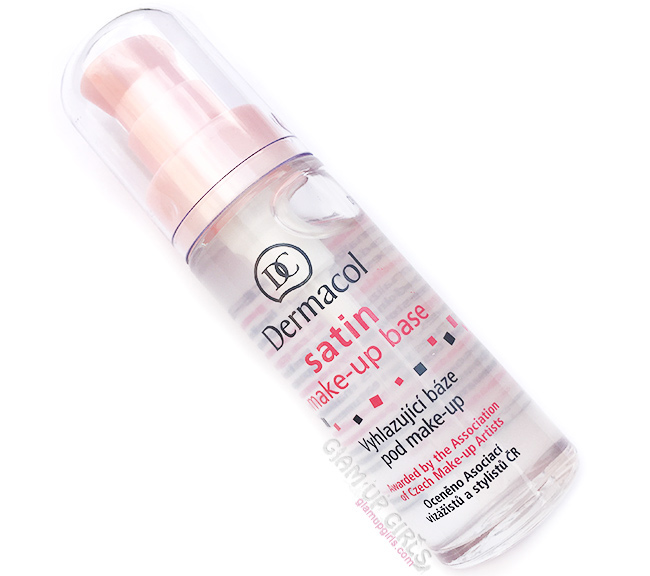 Dermacol Satin Makeup Base Face Primer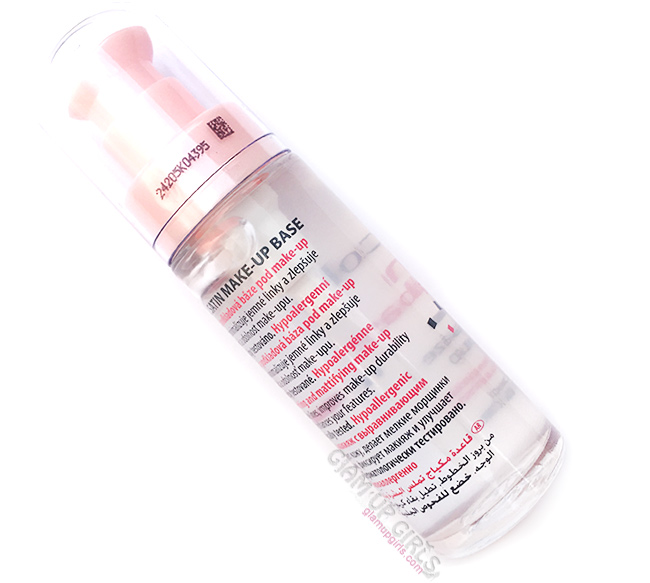 Dermacol Satin Makeup Base Face Primer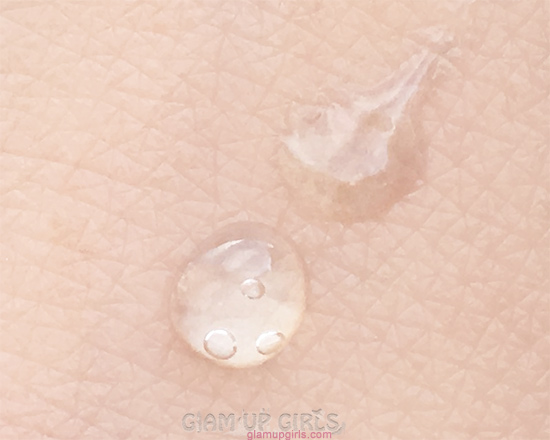 My Thoughts
This foundation comes in transparent plastic bottle with pale pink pump dispenser. The formula of this base is like transparent gel which is not very thick and you can easily dispense it out. The texture is very smooth and feels like velvety soft on skin. You need very little amount to apply on whole face almost like i have shown in above swatches. There is very light refreshing smell to it which is not bothering and fades after some time.
It is not oily and nor very drying but having extremely dry skin, i still opt for moisturizer before applying it. I dot pea size of this base primer on face and spread it with fingers. It feels very smooth on face and make it super soft. Its feel is almost similar to
Maybelline baby skin instant pore eraser
and some what have similar effect but it is less greasy then Maybelline one. We have tried it on oily skin and it looks better then Maybelline pore eraser. It helps applying foundation more smoothly and blend easily.
After blending foundation i have noticed that it does minimize the size of pores to almost 60% while my laugh lines doesn't break like without it. It protects foundation from creasing and becoming cakey. It also make makeup long lasting, sweat free and non drying. It perform very good with
Dermacol makeup cover foundation
and if you are struggling with blending of its thick texture, this make up base is very good help and when the makeup is set with
loose powder
, it stays longer and crease less which is quite good in summers.
Overall i liked this base primer, its texture is silky which provide smooth canvas to apply foundation. It fills the pores and lines upto 60% and make the makeup last longer.
Dermacol Satin Makeup Base is priced PKR1300