Sigma Beauty SigMagic Brushampoo Makeup Brush Cleanser - Review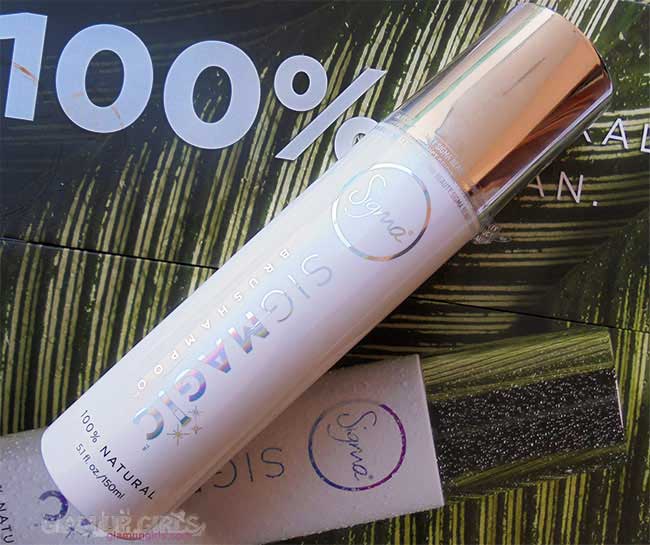 Sigma Beauty has recently launched brush cleaning shampoo called SigMagic Brushampoo. It is another innovative product by Sigma Beauty, made of 100% natural ingredients including palm oil and coconut oil, not only meant to clean brushes but also take care of their bristles which can be spoiled more easily against harsh chemical of other shampoo. I received this press kit to try and today i am going to share how this product turn out for me.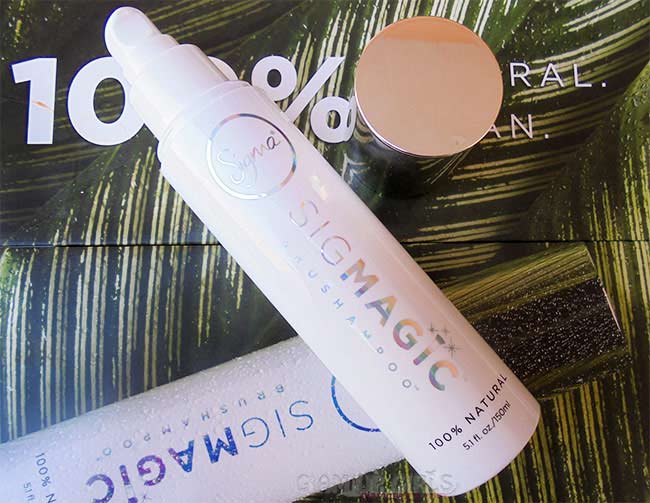 Product description

SigMagic™ Brushampoo™ is a groundbreaking product created to take brush care to the next level. Using 100% natural virgin coconut and palm oil, this cleanser effectively dissolves product build-up, oil residue and harmful bacteria to enhance the functionality of brushes. Combine SigMagic™ Brushampoo™ with any of our award-winning Sigma Spa® products for the deepest clean possible. Fragrance, sulfate and paraben free.

Made with Virgin Coconut Oil
Certified, Sustainable Palm Oil
No Additives or Preservatives
Antimicrobial
Breaks Down Product Build-Up
Free of Fragrance, Parabens and Sulfates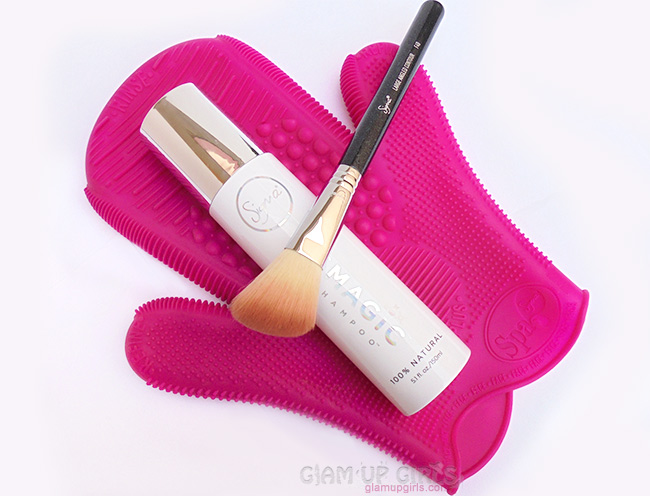 Sigma Beauty Sigmagic Brushampoo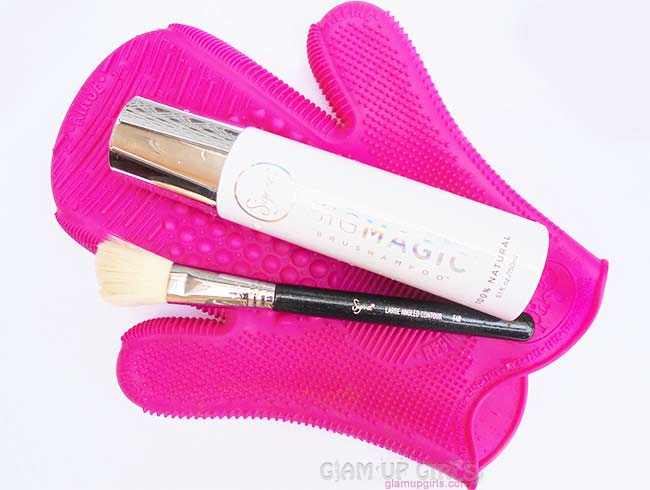 My Thoughts

This shampoo is color less and adore less which comes in luxury white spray bottle. The one thing quickly got my attention was that there is entirely no scent in this product noticeable which is amazing as i do not like shampoo or soap smell in my face brushes. The liquid have consistency not very thin or thick and can easily be dispensed by pump.

Only one pump is needed to wash face brush. Just wet the brush and dispense the product directly on brush and rub it on your cleaning glove or other washing gadget. It creates quite good leather once you start rubbing the brush. Apart from cleaning the brushes with 100% natural ingredients it is also Antimicrobial which means it cleans the brushes from germs and other build up, making sure your skin get clean pampering and not get any break out and allergies because of makeup brushes.

Now coming towards the results, it is safe to say that it gives the most instant result. In above pictures i cleansed my Sigma f40 contour brush with this cleanser which have off-white bristles. In just few swirls on the glove with this shampoo i was totally stunned to see the brush fully cleansed without any stain and looks as good as new which in other cases was quite an effort for me as i had to spend more time cleaning it with other shampoo. The rinsing is quick and easy too, it washes off from the bristles quickly without leaving any residue of product.

This product not only cut the time and effort of cleaning the makeup brushes in half but it also leaves them soft to touch making them look brand new which i think definitely going to increase the life of brushes. So if you are looking for good brush cleanser for your cherished makeup brushes, then SigMagic is one you should definitely try.

SigMagic Brushampoo is priced $15
comments powered by

Disqus