ColourPop Alexis Ren Pressed Powder Face Duo in Topaz - Review and Swatches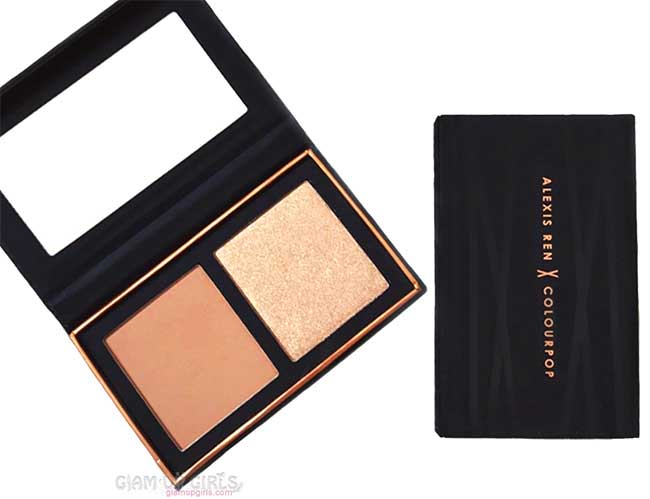 Today i am going to share my thoughts on ColourPop face powder duo in Topaz which is part of their collaboration with renowned Alexis Ren. This duo have highlighter and bronzer which is suitable for medium skin tone. I was more interested in the highlighter shade as we do not indulge in bronzer but it can be used for multi purpose as well. Lets talk about this duo in detail.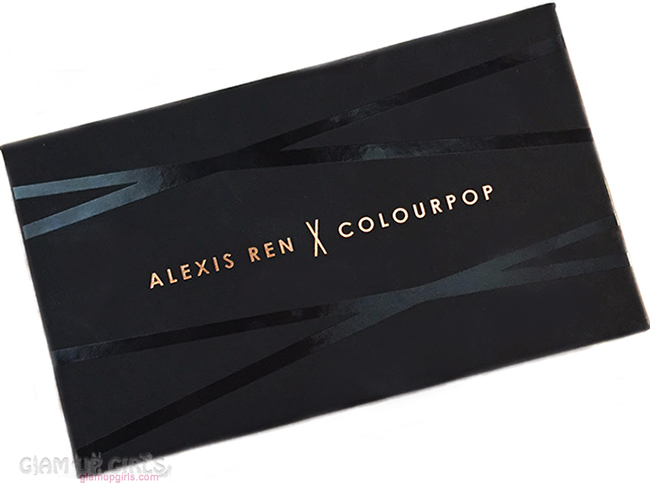 Products description

Pressed Powder Highlighter Highly reflective highlighter that gives your skin high-shine with a radiant glow. It contains buttery-soft powders that feel creamy, apply super smoothly, and blend evenly on the skin. High colour intensity from the pearls leaves a luminous, satiny feel.
Finish: Pearlized
Shade: Golds

Pressed Powder Bronzer Your new go-to for an instant sun-kissed look. This formula contain super velvety-soft powders which provide a natural tanned glow. It also contains spherical light-diffusing powders which roll over the skin and allow for even application, smooth blending, and prevents a dry or "cakey" look.

Finish: Matte
Shade: Bronzes

Apply Highlighter to the cheekbones, bridge of nose, above cupid's bow, under and/or above brows. Use a variety of sized brushes depending on where you are applying the highlighter. Recommended for all skin types.

Pressed Powder Bronzer can be used to add dimension, colour, and contour. Build to desired intensity using your favorite powder brush. Recommended for all skin types.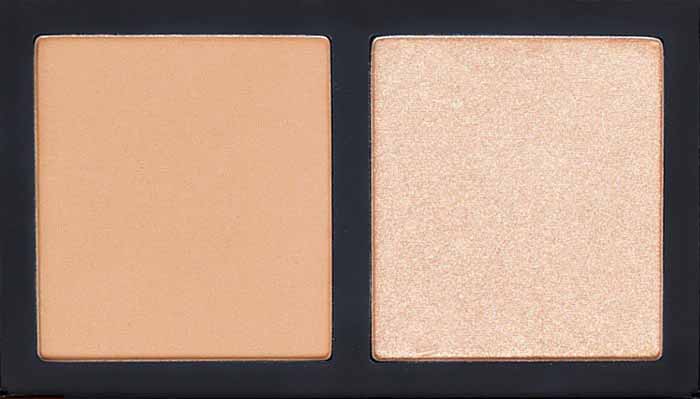 ColourPop Alexis Ren Pressed Powder topaz Bronzer and Highlighter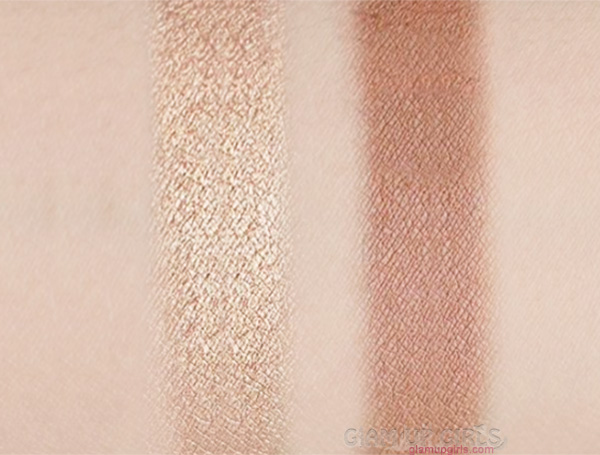 My Thoughts

The packaging of this palette is beautiful which is made of black cardboard packaging and embossed with rose gold. The packaging is sturdy and travel friendly. This palette have handy mirror inside with large bronzer called Golden moment and highlighter called she's here to stay. Both products have nice texture with very good pigmentation so it is better to start with light hand and build them further.

The bronzer Golden moment defined as warm bronze is medium brown shade with slight touch of orange hues which you can not use as contour but to give warmth to your skin. It has matte finish with very smooth texture. It blends smoothly and the nice pigmentation is easy to work with. Even though it has little orange hue but on face it doesn't look too orange but gives nice tan touch. This shade can be used for eye makeup as well and is perfect as base shadow.

The highlighter She's here to stay is defined as pearlized true gold is a lovely medium gold shade with shimmery finish. It doesn't have any chunky glitter and give beautiful sheen to skin. The texture is soft and it also blends beautifully. This shade is perfect for our Asian skin tone and who love golden high lights will definitely love it. Both shade are suitable for medium to dark skin but light skin can also work it to their desire.

To apply these products i use my Sigma Beauty F40 and F35 which are perfect for them. They picks desired products and blend them smoothly. Both products also have good wear time and they do last for more then 6 hours. Overall i would say that this palette is quite good if you are looking for nice bronzer with lovely highlighter for medium skin. However if you do not like to wear bronzer you might want to skip this.


My Rating

4/5


ColourPop Alexis Ren Pressed Powder Face Duo in Topaz is priced $15.00
comments powered by

Disqus