ColourPop Mulan Eyeshadow Palette - Swatches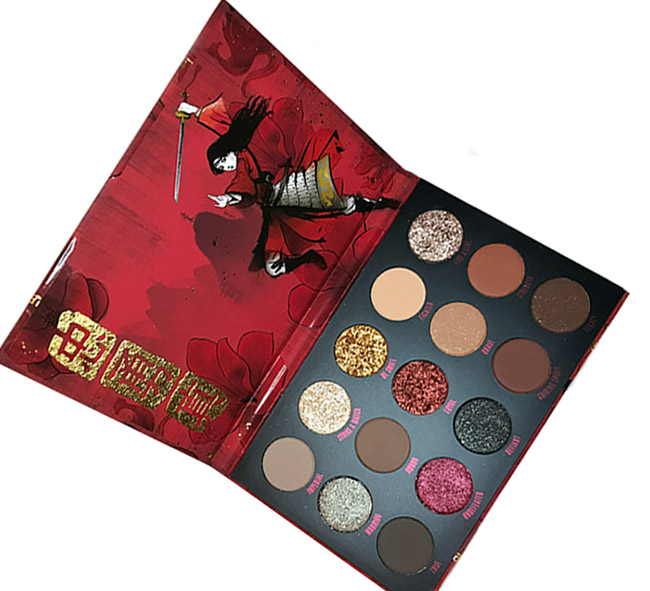 ColourPop had released one more Disney collection called Mulan and off course it is un-resisitable. The red packaging and the beautiful design and patterns are just amazing. I have shared Disney princess palette called it's princess thing before which though was exciting to buy but color picks were not very amazing as i had expected. Lets see if this palette is worth getting or not.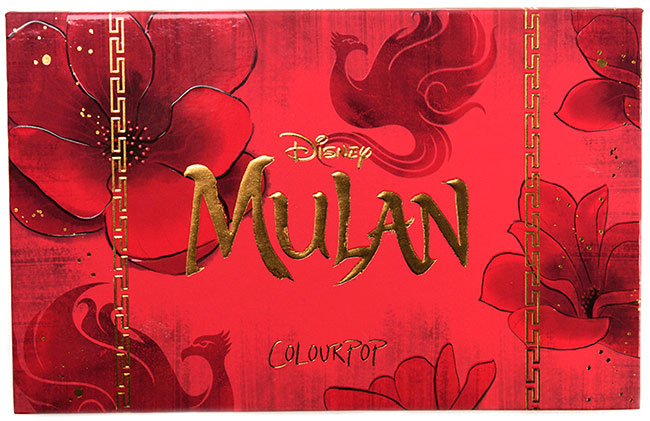 Product description
Brand claims that this fierce warm gold and red palette is inspired by the legendary Mulan. It contains mix of mattes, metallics, and foiled shadow finishes.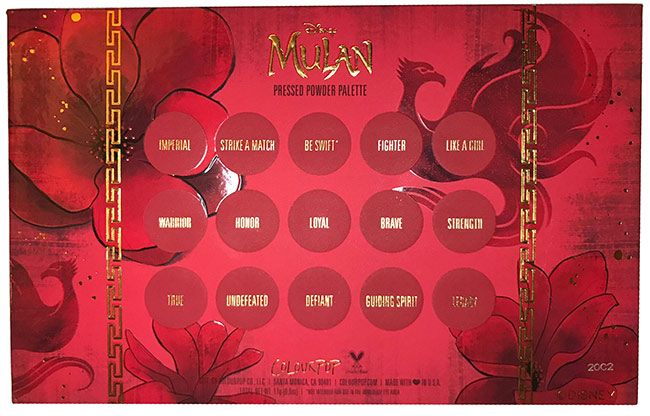 ColourPop Mulan Eyeshadow Palette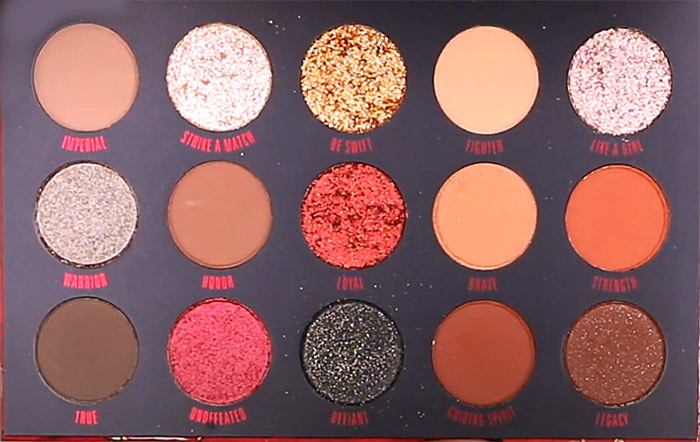 ColourPop Mulan Eyeshadow Palette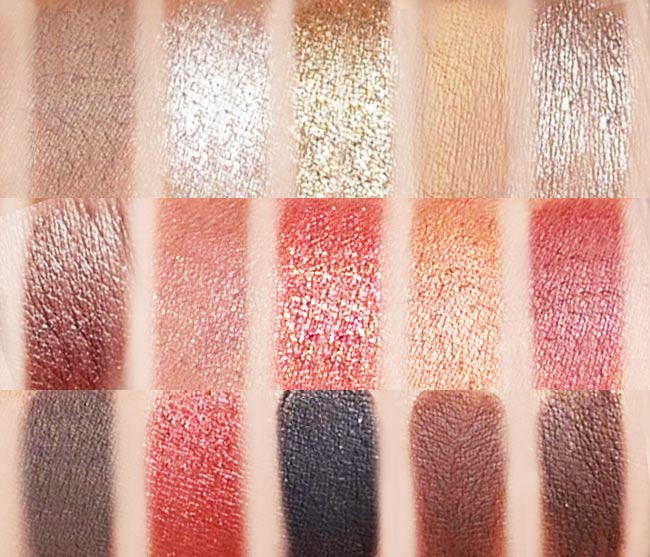 My Thoughts

The packaging is really beautiful and is made of red cardboard with golden embossed writing. The flower and birds patterens are adorned on top of palette while the inside you can see the Mulan warrior in full glory. This palette is perfect pick for the fans of Mulan. It contains 15 shades with 7 mattes, 7 shimmery/metallic and 1 glittery shades. The overall pigmentation is very good with very little fall out in some matte shades.

Lets explore each shade separately.

Imperial defined as nude taupe and it is a light brown shade with matte finish.
Strike a match defined as icy champagne with pinpoints of bronze and it is a metallic champagne shade with creamy texture.
Be swift defined as vibrant warm gold and it is medium gold glitter which is easy to apply and is better used with glitter glue.
Fighter defined as peachy beige and it is a light peach matte shade.
Like a girl defined as silver taupe and is a metallic peach shade with creamy texture.
Warrior defined as warm terracotta undertone with silver/ green/ gold duochrome effect and it is brown metallic with green shimmer.
Honor defined as cool deep brown and is a medium brown matte shade.
Loyal defined as rich red with gold flex and it is medium red metallic shade with gold flecks.
Brave defined as warm midtone brown loaded with gold pearl and is a light mustard brown shade with glitter flecks.
Strength defined as rich terracotta and is a medium burnt orange shade with matte finish.
True defined as cool blacked brown and is a dark olive green shade with matte finish.
Undefeated defined as ruby red and is a medium red with shimmery finish.
Defiant is defined as black loaded with silver and gold pearl. It is deep black with glitter flecks.
Guiding spirit defined as deep red brown and is a dark red brown shade with matte finish.
Legacy defined as chocolate brown with gold pearl and is a dark brown shade with glitter flecks.

overall this palette is true to its red and gold theme containing two reds and shimmery gold shades along with very usable shades which can be used for glamorous looks and as well as for everyday. The quality of palette is also very good with nice textured shades and having good pigmentation. On top of that the packaging is really gorgeous.

ColourPop Mulan Eyeshadow Palette is priced $22
comments powered by

Disqus