Golden Rose Sheer Shine Stylo Lipstick in 20 and 28 - Review and Swatches
Today i am going to share my thoughts about Golden Rose Sheer Shine Stylo Lipsticks in shade 20 and 28. Golden Rose is a Turkish brand and i have tried their Mousse foundation before and absolutely love it still. As i love picking all sort of lip products and have recently got my hands on few Golden Rose product which i will be sharing soon. Considering dry weather my first choice was to pick their sheer shine lipsticks and i was hoping they perform similar to my all time favorite Revlon super lustrous lipsticks.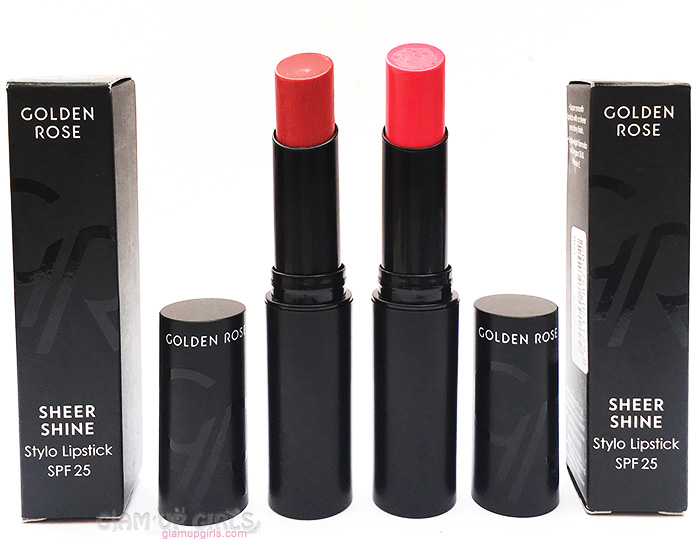 Product description
These lipsticks have light weight formula which provide sheer and shiny finish.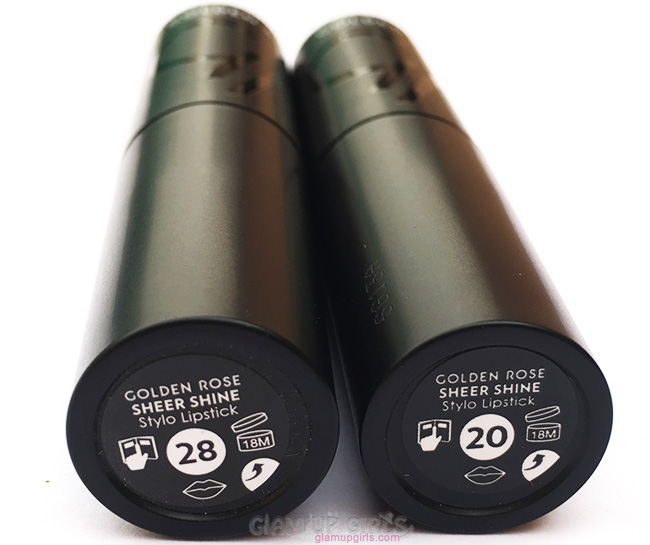 Golden Rose Sheer Shine Stylo Lipstick in 20 and 28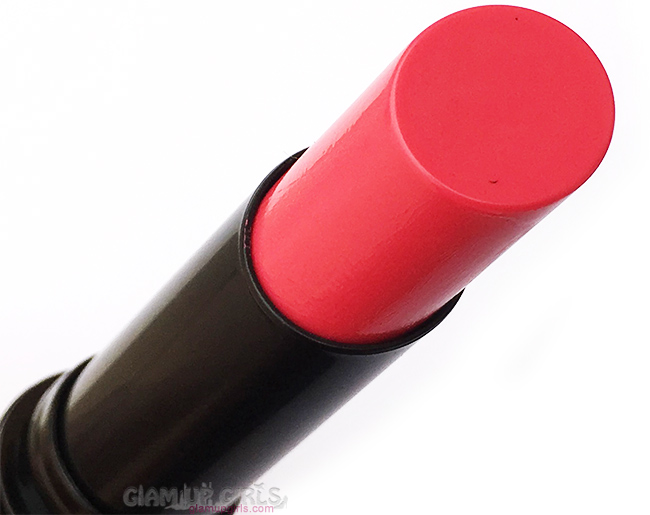 Golden Rose Sheer Shine Stylo Lipstick in 20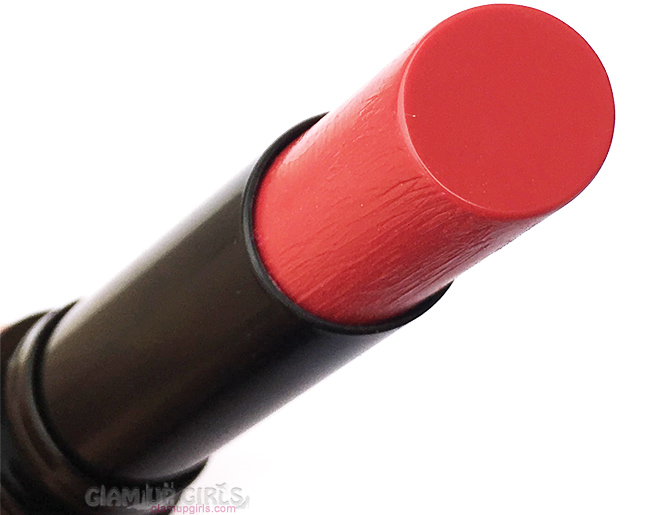 Golden Rose Sheer Shine Stylo Lipstick in 28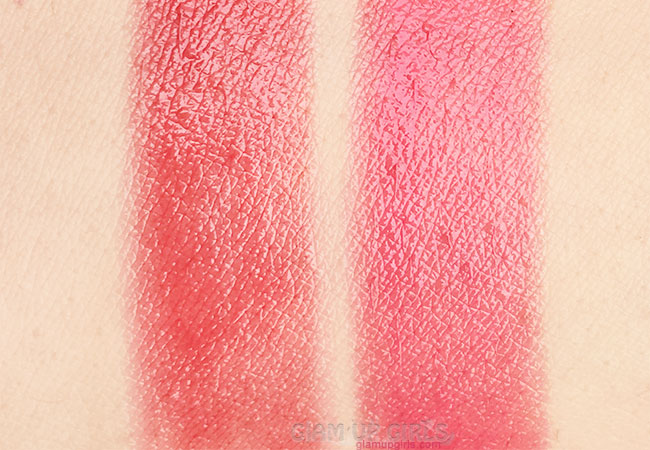 My Thoughts

These lipsticks come in sleek black packaging which have modern touch and looks quite good. However i think there should be a proper name and shade indication on bottom of the bullet. The lipstick have flat and little slanted touch on top and to get precise look you can use the edge of lipstick instead of flat top. The texture of both lipsticks is creamy and applies smoothly with glossy finish. They do not have any prominent smell which is huge plus.

The shade i got include 20 and 28. Shade 20 is bright medium pink with sheer to medium coverage. It applies smoothly without tugging and works great on dry lips. Shade 28 is bright brick red with sheer to medium coverage . The formula of this lipstick is also buttery smooth and applies beautifully. They do not enhance lip lines and i think they are perfect for this season. They are almost similar to Revlon super lustrous in rich red girl and Essence sheer and shine lipstick. The formula is light weight and doesn't feel sticky.

There is slight bleeding factor to these lipsticks and it is better to line your lips with lip pencil for better finish. As the pigmentation is not intense so you can easily remove any mistake. However it is not very sheer and gives quite good color to lips. The moisturizing factor keep the lips hydrated for quite long as well and doesn't makes them dry after fading. The lasting power can be 3 to 4 hours without eating.

Overall i really liked these lipsticks, they have smooth creamy texture with sheer to medium pigmentation and glossy finish. They doesn't dry lips and lasts for more then 3 hours. On top of that i love to pair them with matte liquid lipsticks for glossy touch.

In Favor

Nice Packaging
Smooth creamy texture
Sheer to medium coverage
Moisturizing
Comes with SPF
Lasts more then 3 hours
Not in Favor
My Rating
4.5/5


Golden Rose Sheer Shine Stylo Lipstick is priced PKR690
comments powered by

Disqus