Where comes the perfect makeup there comes the perfect makeup tools. They can create a lot of difference in your look. If your brush picks good amount of color and spread according to your desire and effortlessly you can ask nothing more, where as low quality brushes need more effort and time to get your desired look. Sigma Beauty is famous for their high quality hand picked makeup brushes. Recently i got Sigma Beauty E55 eye shading brush and today i am reviewing it.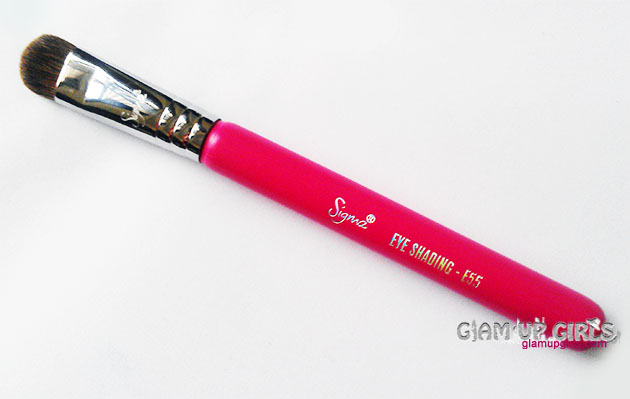 Sigma Beauty E55 Eye Shading Brush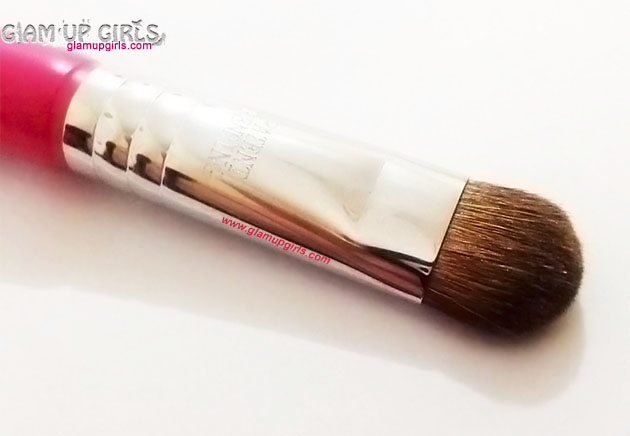 Sigma Beauty E55 Eye Shading Brush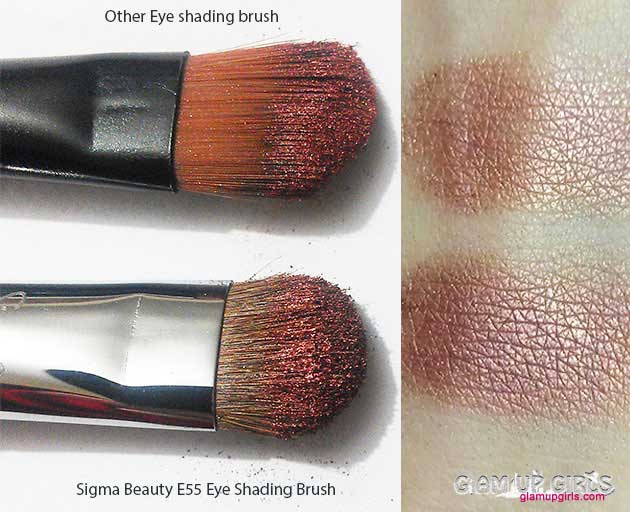 My Thoughts
The Sigma Beauty E55 makeup brush is a round top shading brush with soft and very dense bristles and is ideal to apply pressed or loose eye shadows. This brush is designed to apply the color on eyelid area but you can be creative and use it for multipurpose. The dense bristles of this brush picks up eye shadow very well and blends amazingly without any extra effort.
In above picture i have compared Sigma E55 with an ordinary eye shading brush. You can see how they both picked the color and application is very much different for same eye shadow with different brush. I was so amazed to find out this amazing difference, with Sigma E55 the eye shadow looks more pigmented and blends beautifully while the other brush gives a sheer color of same eye shadow and blending is little hard then Sigma E55.
I totally loved this brush and find it great addition to my makeup tools and now my eye makeup is not going to be completed without this amazing tool. Even though i got this brush in small size but i did not find it hard to manage. You can get this one in large handle as well.
Overall this Sigma Beauty E55 Eye Shading Brush picks up eye shadow very well, have minimal-to-no fallout, and blends effortlessly. If you want flawless and professional eye look, you need to pick this amazing tool.
My Rating
5/5
Sigma Beauty E55 Eye Shading Brush
is priced
$16