Sigma Basic Eyes Brush Kit - Review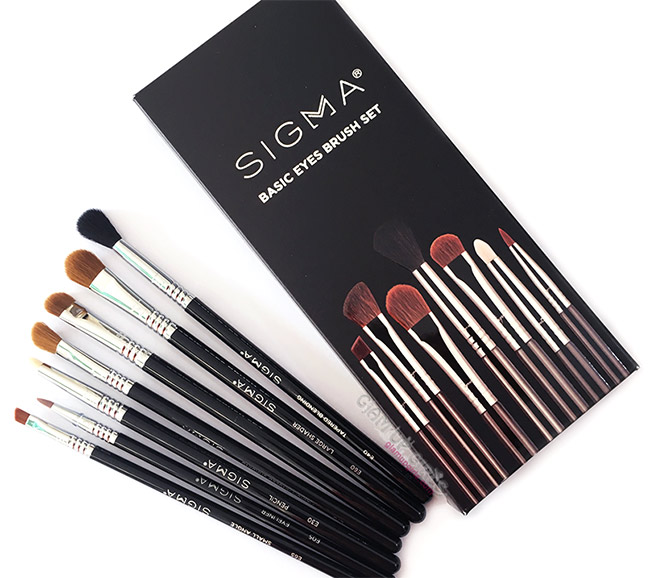 Good makeup tools can help you achieve good look, even if you are not pro. Trust me the makeup brushes create a big difference and the concept that being beginners you can choose low quality brushes and when you are expert then buy high quality. This concept is too wrong on many levels. If you are just learning about how to do a makeup, start with high quality makeup brushes which will not only help you learn more better but you will learn the skills quickly. If you are looking for good eye brushes then pick Sigma Beauty Basic Eyes Brush Kit which includes all basic brushes you need to do eye makeup.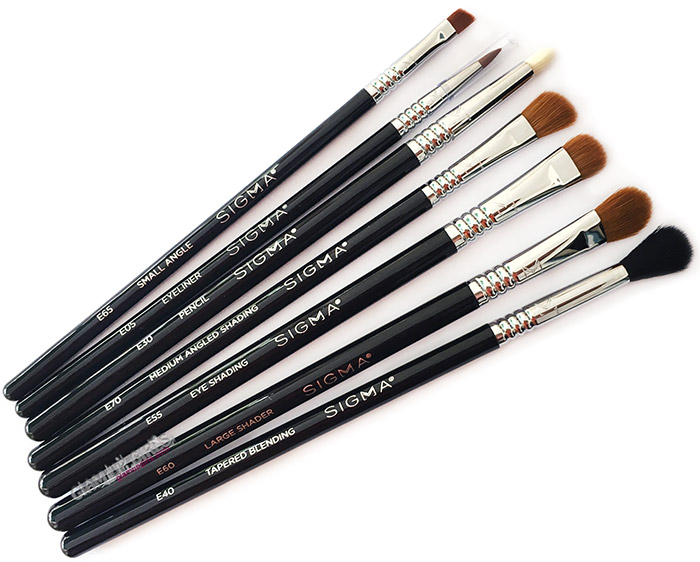 Product description

Get 7 classic eye brushes for eyeliner, eyeshadow and brows including our best-selling SigmaTech® fiber blending brush — the E40. Look simply flawless with this basic eye brush set, featuring every professional makeup brush you need to define your eyes and evenly apply color. Sigma Beauty brushes are always cruelty-free and come with a 2-year warranty.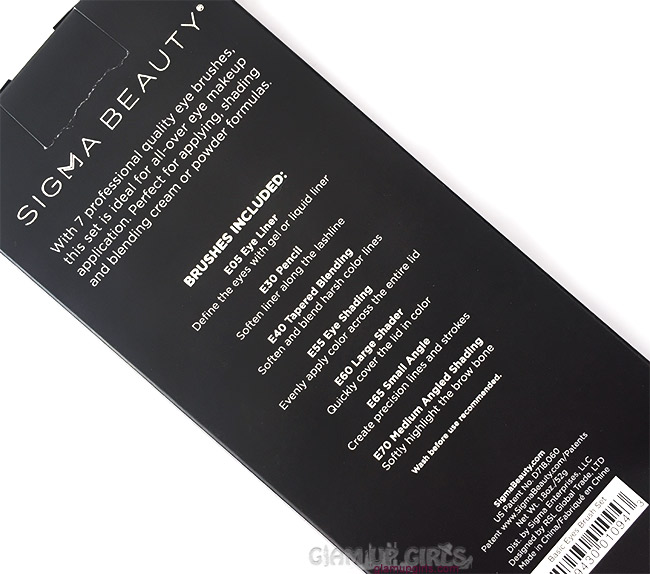 Sigma Beauty Basic Eyes Brush Kit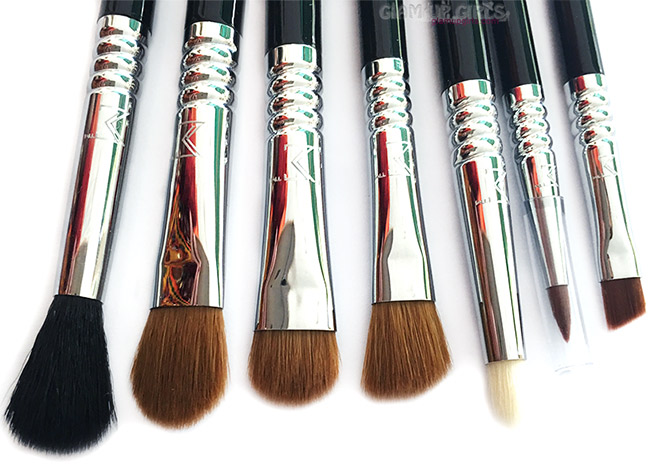 Sigma Beauty Basic Eyes Brush Kit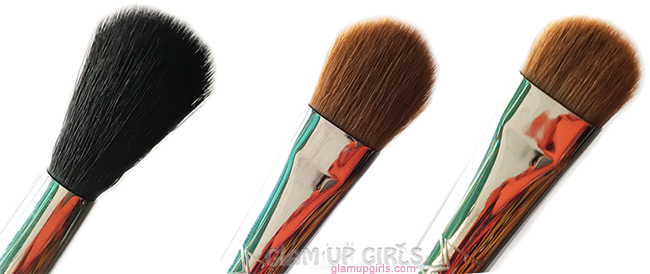 Sigma eye brushes in E40, E60 and E55

Sigma eye brushes in E70, E30, E05 and E65

My Thoughts
This kit includes seven eye makeup brushes which are perfect for do eye makeup from every day to any special event. It is also a great option to start building your Sigma collection, if you haven't tried any of their brush before. From seven brushes, five are for blending and shading while two brushes are for liner or brow filling. They all come in black card board packaging, housed in separate transparent plastic covering. Let me tell a little about these brushes separately and how they are used.

E40 Tapered Blending Brush: Soften and blend harsh color lines. It is perfect to apply base color to eye lid and blend transition color in crease.
E55 Eye Shading Brush: Evenly apply color across the entire lid. This brush is perfect to pack the lid with color when doing cut crease.
E60 Large Shader Brush: Quickly cover the lid in color. Almost similar but little larger then E55, this brush is perfect to apply glitter or shimmer shades on eye lid.
E70 Medium Angled Shading Brush: Softly highlight the brow bone. The angle of this brush help you apply the highlighter shade to brow bone after doing basic makeup or before.
E30 Pencil Brush: Soften liner along the lashline. One of my most favorite brush which cannot only be used to apply shades along lash line but is perfect to enhance the crease with dark shade for smoky eye look.
E65 Small Angle Brush: Create precision lines and strokes. This brush can be used as eyeliner brush for powder or gel products while it is great pick for filling brows with its small angle.
E05 Eye Liner Brush: Define the eyes with gel or liquid liner. A perfect brush to achieve wing or cat eyeliner look.

Best Sigma eye brushes for every one

Apart from being great collection, Sigma brushes have one of the best quality in market which compares to the high end brushes with hefty price attached to them. They have soft bristles and high quality handles which comes with 2 year of warranty. As i have been using Sigma brushes for almost four years, let me tell you, you will not regret buying them and wouldn't have to claim the warranty. They are easy to wash and dry in their original shape. However it is best to use Sigmagic brushampoo and Sigma spa gadgets to take better care of them while Sigma dry n shape is perfect to clean and shape the brushes which makes their life more lasting. On top of that they are cruelty free and made of synthetic fibers.

Overall this kit is contains all the basic brushes you need to do your eye makeup, even if you are a newbie in makeup world. You can get them for yourself or gift them to your loved ones who loved to do makeup and need some good tools.

Sigma Beauty Basic Eyes Brush Kit is currently priced $77
comments powered by

Disqus