Sigma Dry n shape Spa, Makeup Brush Cleaning and Drying Gadget - Review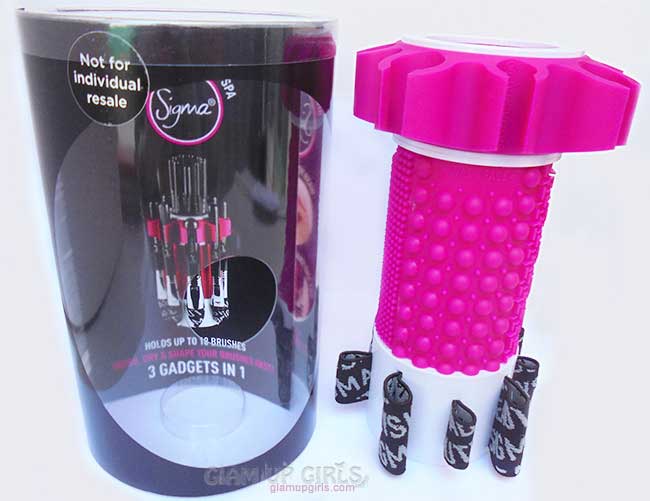 Sigma Beauty never cease to amaze makeup addicts like us with their innovative creations and yet gain they have introduced one amazing gadget for those who love their makeup brushes and care for them like their own skin. This gadget called Sigma Beauty Dry n shape Spa is multi purpose three layered tool for your brushes. Lets have a close look to this pretty gadget.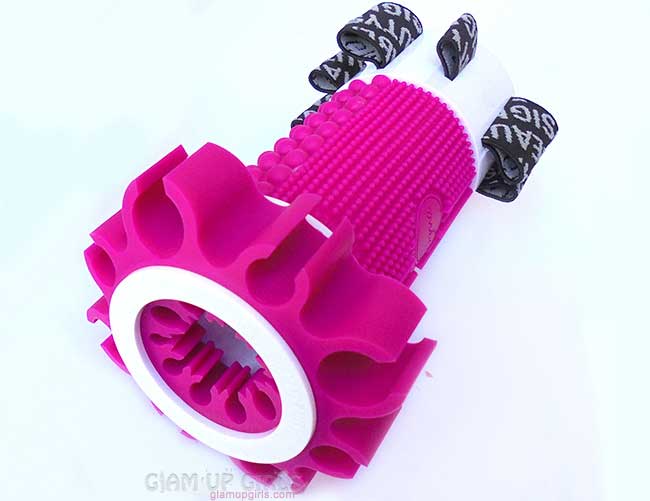 Product description

The PATENTED Sigma Dry'n Shape® Spa was designed to clean, dry, and reshape brushes using one innovative gadget. Combining the best of SigmaSpa®'s patented textures and Sigma Dry'n Shape® Tower technology, the Sigma Dry'n Shape® Spa brings a new level of efficiency to brush care. The compact design and universal fit make it ideal for travel and holds up to 18 brushes at one time.
My Thoughts
Sigma Dry'n shape spa gadget is a 3 layers tower which holds, clean and shape the brushes. Top layer consist of holders called SigmaSnapes, of different sizes to hold brushes which is made of soft silicon layers. The inner side have holders for small brushes like eye or lip brushes while the outer side have large holders for face brushes. As a whole it 18 brushes can be placed at one time.

The middle part of tower is for washing the brushes. It consist of 4 best Patent textures to wash the face and eye brushes. Though i have 2X Sigma Spa Brush Cleaning Glove to wash my brushes and this gadget have limited but similar textures. As multi purpose gadget it helps wash and dry brushes more easily and quickly

The third layer of tower have the bands to hold and squeeze the bristles after washing. These bands have different sizes for different large brushes. By placing the brushes handle first through these bands and securing the handle above in SigmaSnape, It will squeeze the excessive water and shape the bristles of brushes.

Overall if you love your brushes and want to keep them clean and secure then this gadget is perfect for you. You can wash your brushes hold them secure and let them dry while they maintain their shape. While it can be assembled and separated easily, it makes it perfect for traveling.

Sigma Beauty Dry'n shape Spa is priced $29
Offers for 2017:
10% off
on every thing with code
SIGMA2017
.
***
30% off
on sitewide with code
THANKYOU30
. Offer valid October 18 at 12:00am CDT - October 19 11:59pm CDT.
comments powered by

Disqus