Luscious Cosmetics Signature Lipsticks - Review and Swatches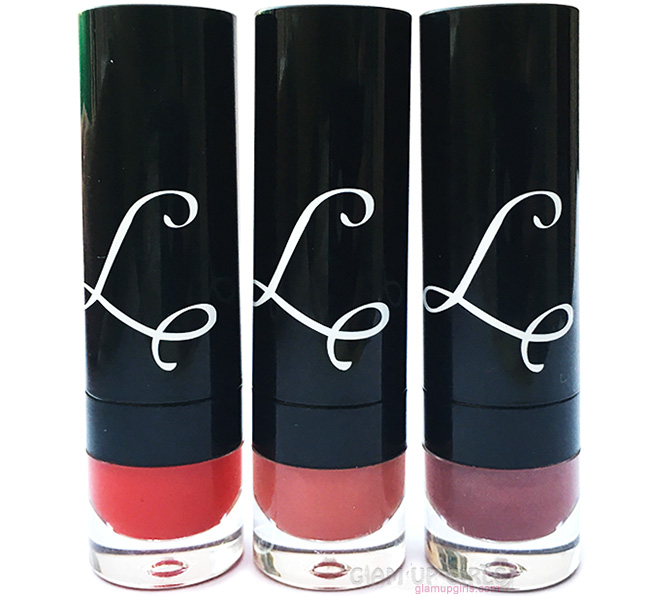 Luscious Cosmetics is a leading beauty brand in Pakistan. The best thing about this brand is that it is cruelty and alcohol free. I have recently bought their signature lipstick in three shades Crystal Pink, Poppy and Dusky Pink. Which includes my first ever red color lipstick.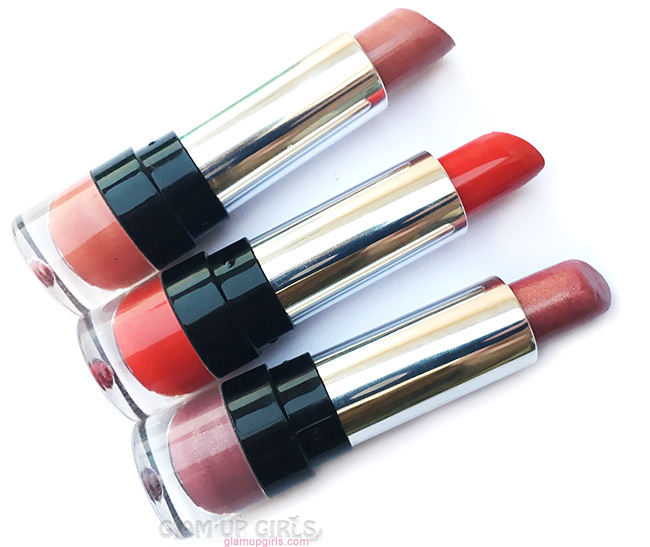 Product description

A lightweight, yet velvety and rich color formula enriched with Jojoba Oil that provides long wear and hydration for hours. Formulated with extra pigment for crisp, vivid and stunning color results. Packaged in a stylish tube, it will glide on smoothly, and you will fall in love!
Available in 16 satin-matte shades.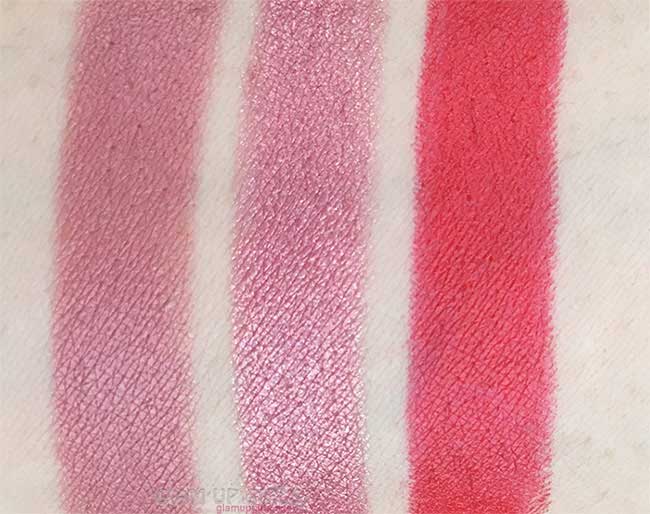 My Thoughts
The packaging is sleek and sturdy having small color tub of lipstick shade at the bottom makes it valuable and similar to some international brands. I like this packaging more as you can see the colors and decide quickly from your lipstick stash. It has very light smell of vanilla which is not a bother at all. The formula is defined as satin matte and it is the most favorite of mine as matte lipstick are too dry for my lips without any lip balm and creamy textures will fade quickly however this lipsticks have creamy texture glides smoothly without enhancing the lip lines yet they are long lasting which is a super plus for these lipsticks. Lets explore these shades separately.

Crystal Pink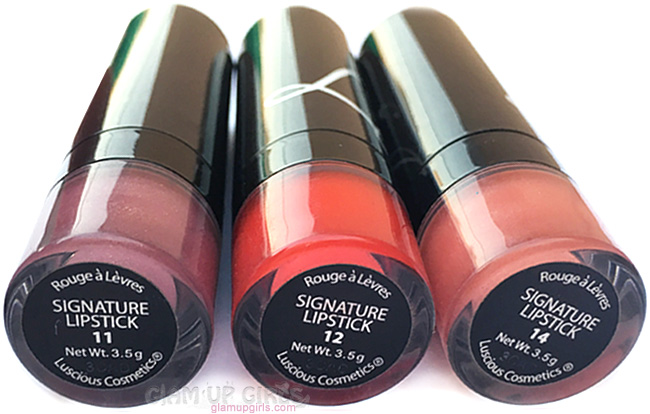 Luscious Cosmetics Signature Lipstick in Crystal Pink


Crystal pink is not exactly pink but it is more towards blue toned mauve pink color with a shimmer. You can see the glittering shimmer in above swatches. This color is beautifully pigmented but it is not as dark as it appeared on my lips may be because of some light selection. The hand swatch is showing more exact color of this lipstick.

Poppy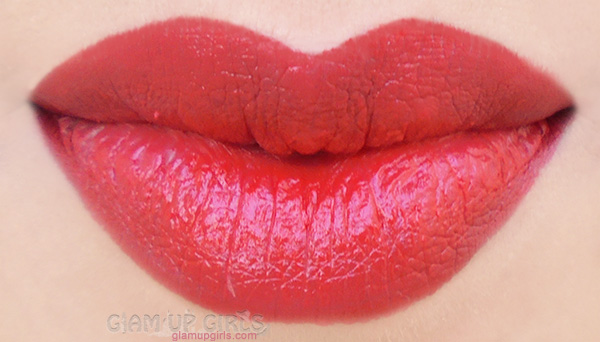 Luscious Cosmetics Signature Lipstick in Poppy


Poppy shade is deep and dark red color and it will make your lips pop like its name. This is my first red color in my lipstick collection. The staying power is good like other ones but it stains little bit while fading.

Dusky Pink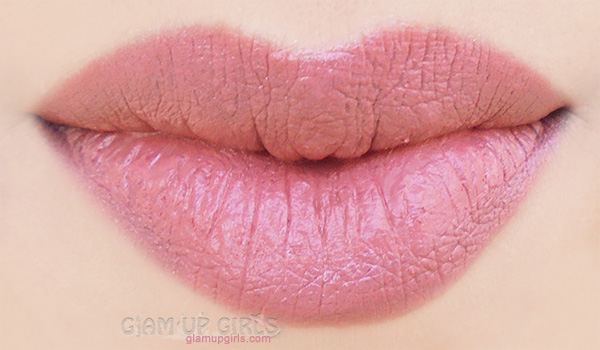 Luscious Cosmetics Signature Lipstick in Dusky Pink


Dusky Pink is more like a brownish pink color. As its name suggests it is dusky shade and not a bright one. It is great addition in my everyday nude lipsticks which have very good pigmentation and long lasting.

Overall these lipsticks have creamy texture with satin finish which is moisturizing, long lasting and very well pigmented. The colors in this range however seems repeating and on counter i felt like most of the shades are same but i am glad i picked unique and different colors.

In Favor
Moisturizing
Creamy texture
Long lasting
Satin finish
Nice packaging
Cruelty free
Not in Favor
My Rating

4.5/5


Luscious Cosmetics Signature Lipstick are priced PKR775.
comments powered by

Disqus