Golden Rose Velvet Matte Lipstick in 12 - Review and Swatches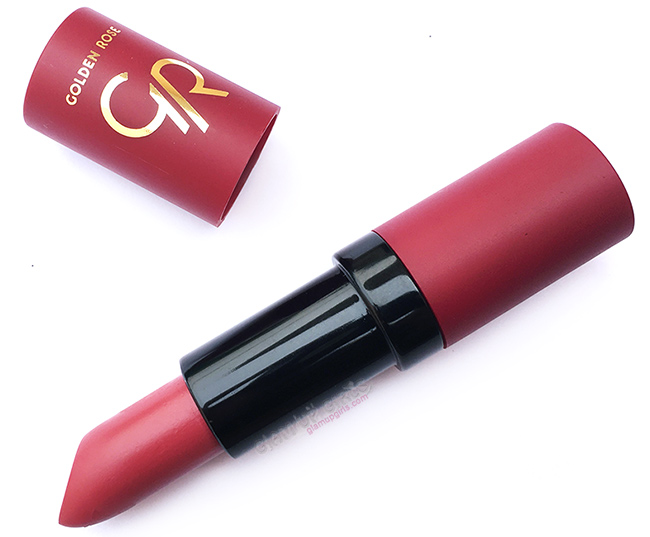 Today i am going to share one more Golden Rose product which i hauled few weeks ago. It is going to be the last product review from my haul as the liner i got was faulty which still i didn't got replacement of. I have read quite good reviews about their Velvet Matte Lipsticks so i have decided to pick one shade from this range in 12. Let me tell you how this lipstick turned out for me.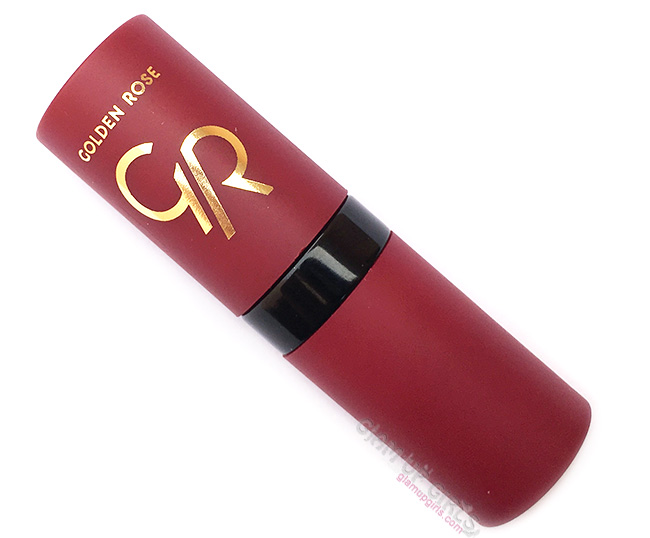 Product description

Golden Rose Velvet Matte Lipstick creates matte velvety finish on the lips with its high pigmented and long wearing formula. Smoothly glides, nourishes and hydrates your lips thanks to moisturizing agent and Vitamin E in the formula. From pure red to nude, it is available in 39 rich shade alternatives. The formulation is paraben free and dermatologically tested.

Golden Rose Velvet Matte Lipstick in 12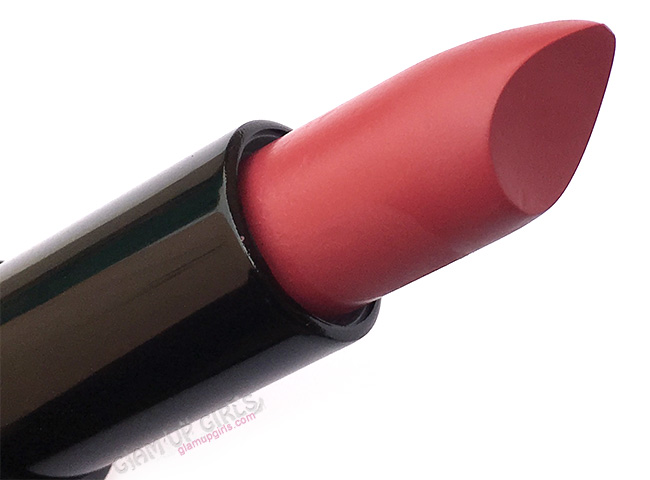 Golden Rose Velvet Matte Lipstick in 12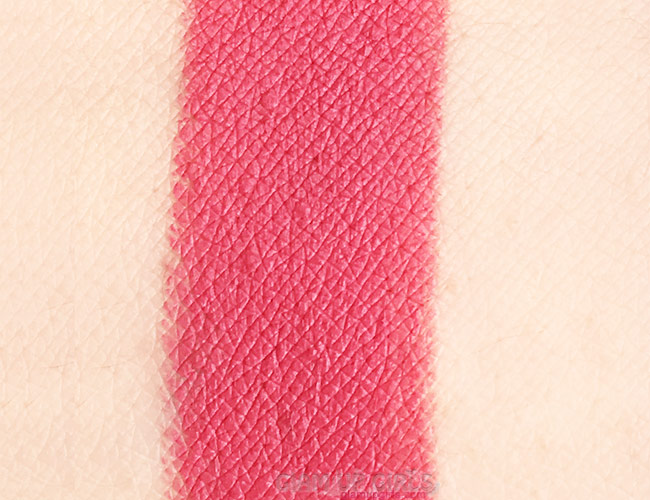 Golden Rose Velvet Matte Lipstick in 12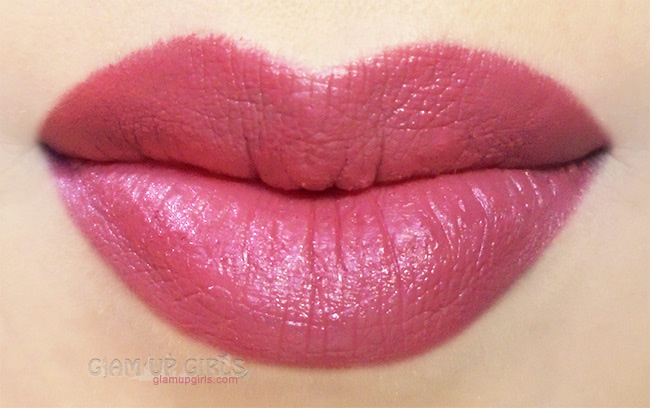 My Thoughts

This lipstick comes in medium maroon bullet which have velvety plastic packaging with golden brand name embossed on cap. The packaging is sturdy and travel friendly. The lipstick have quite good formula which is not very creamy to melt in bullet nor is it very hard. I think in summers it will be more creamy then it is now in winters. There is no strong smell or taste to this lipstick which i noticed. The pigmentation is quite good and in two swipes it gives fully opaque coverage.

The shade i picked is called 12 and it is stunning warm tone medium rosy pink shade. It is a perfect shade for every skin tone in my opinion and if you like to wear a shade darker then neutral shades and lighter then bold shades then this is great pick. The pigmentation is very good as i said earlier and it have semi matte finish. The swatch on hand is perfect representation of its pigmentation and finish. However on my lips i have topped it on lip balm, because i am facing very dry lips currently, which turned it in creamy finish.

The texture is very smooth and it applies without tugging and gives even finish. It is similar to Luscious heartbreaker creamy matte lipstick and is little less pricey. It is not drying or moisturizing but you can use it easily on lip balm as i have applied. The lasting power is 4 to 5 hours almost similar to Wet n Wild mega last matte lip cover. It applies evenly and doesn't feather or become patchy while fading.

Overall i liked the texture of this lipstick. It is easy to apply, have semi matte finish with good pigmentation. The lasting power is also good and the color i picked, 12 is great medium shade for all skin tone.

In Favor

Travel friendly packaging
Very good texture
Applies smoothly
Very good pigmentation
Semi matte finish
Lasts for 4 to 5 hours
Fades evenly
Not in Favor
I wish they had proper name of lipsticks then number
My Rating

4.5/5


Golden Rose Velvet Matte Lipstick is priced PKR740
comments powered by

Disqus